At Home Again - Summer in Buenos Aires


At home again - this time, we had perched in the Argentine megacity of Buenos Aires. Our home was a comfy small studio apartment on the 6th floor of a pleasant apartment building on the edge of Barrio Palermo (our place was three floors above the yellow sign).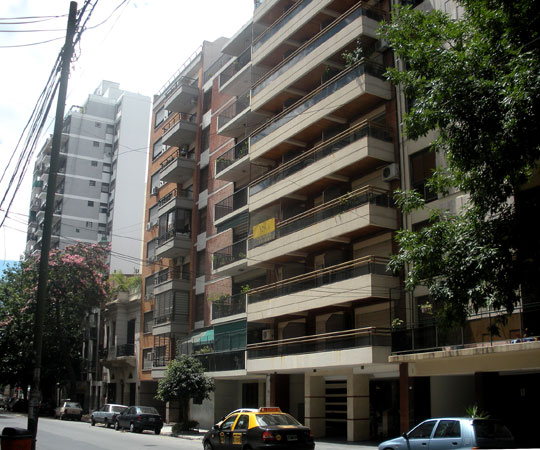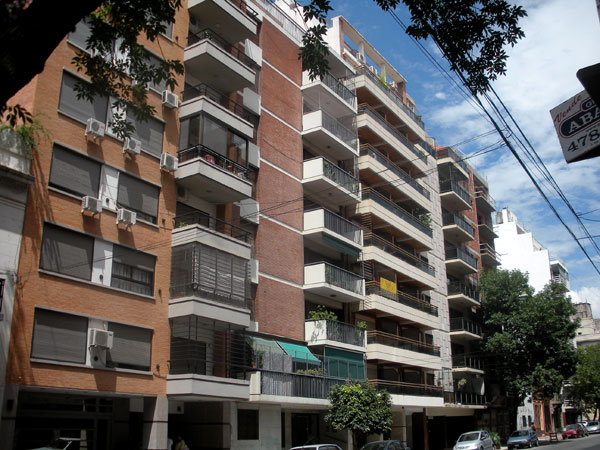 The apartment had all the basics - bed, bath, kitchen plus a terrace that we found we really enjoyed, since it was summer in this city! The building featured a grassy courtyard and a pool in back plus a lavadero (washers and dryers) and exercise room upstairs.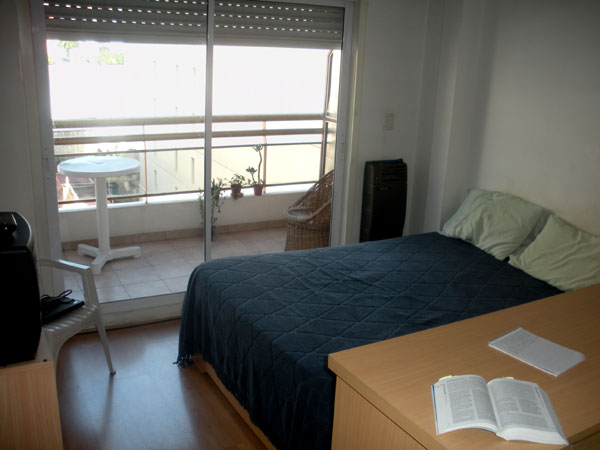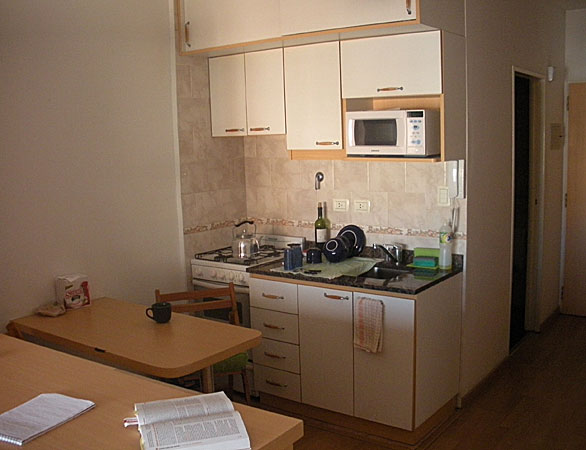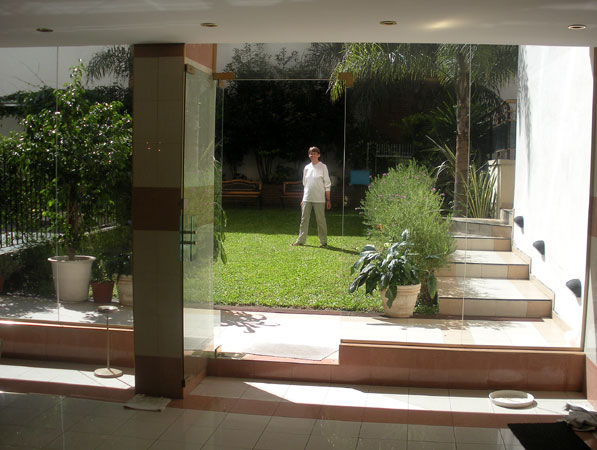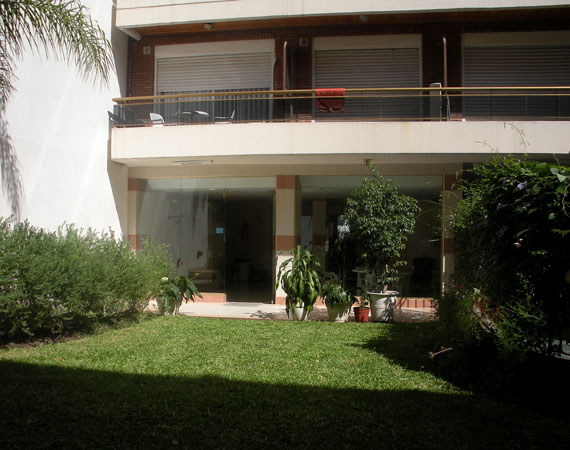 Our terrace overlooked a narrow tree lined street, yet we were high enough to be away from the worst of the traffic noise. Below is our view to the left, straight out, and to the right.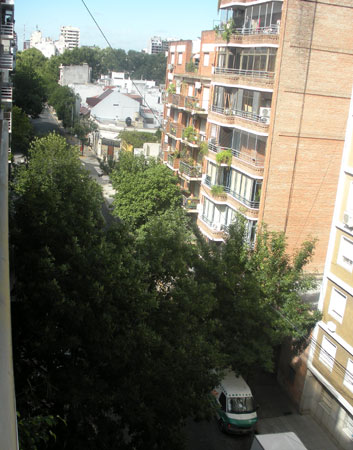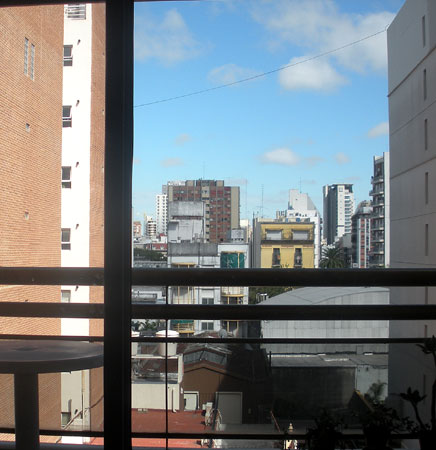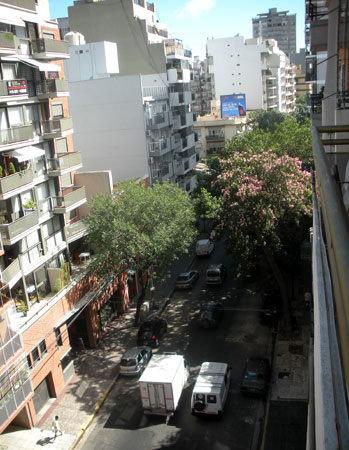 After a week, we had settled in and found the essential nearby shops. Our closest supermercado (one of many in the neighborhood) was right across the street, right below us.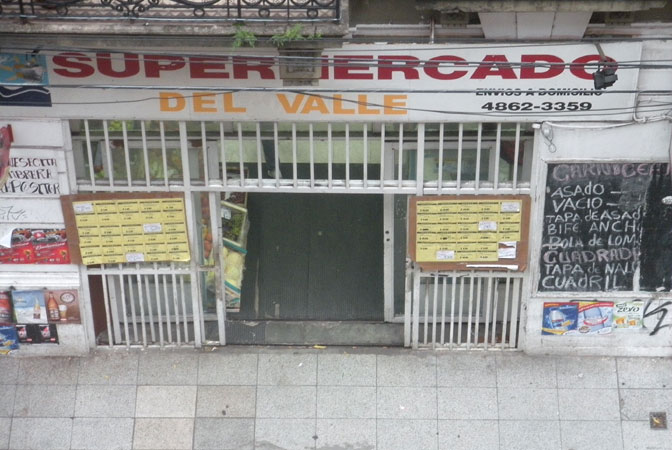 An array of cafes, bars and restaurants, pastry shops, a bank, other useful shops and a lavadero (in case we're too lazy or busy to use ours) were a short walk away.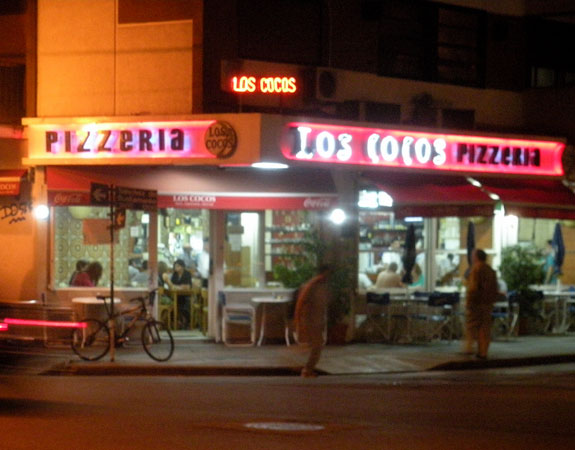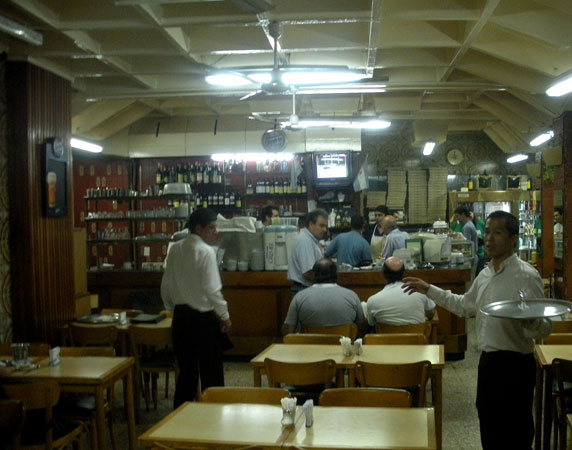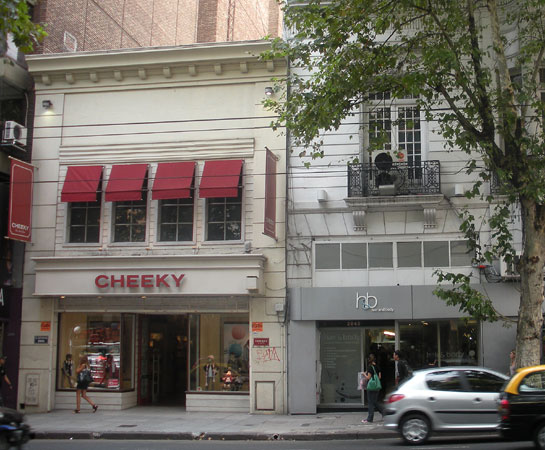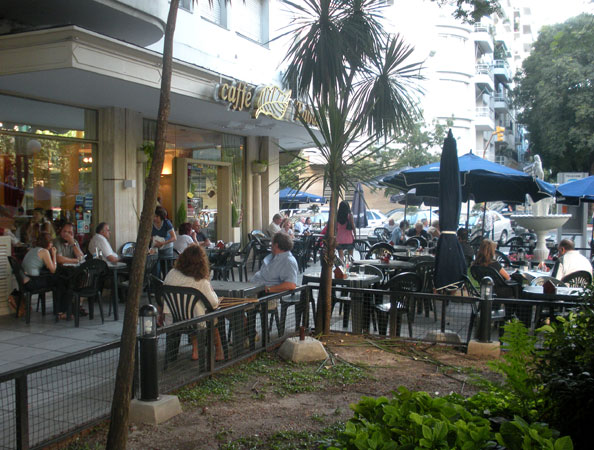 Our days were filled with a nice balance of work at home - writing, research and creating webpages - and outings to explore our new city - walks, travels to other barrios by bus or Subte (the subway), visits to museos and parks, and hanging out in cafes - one of the best loved pastimes of Portenos (BA residents).
We had settled comfortably and found our place in this vast city of 13 million people, again experiencing that lovely feeling of being 'home'.
Click here to return to our Central and South America - Spring 2010 page