Budapest's Transit System Provides Great Mobility Choices


Our first day in Budapest, we purchased two-week transit passes so we could more easily explore the city.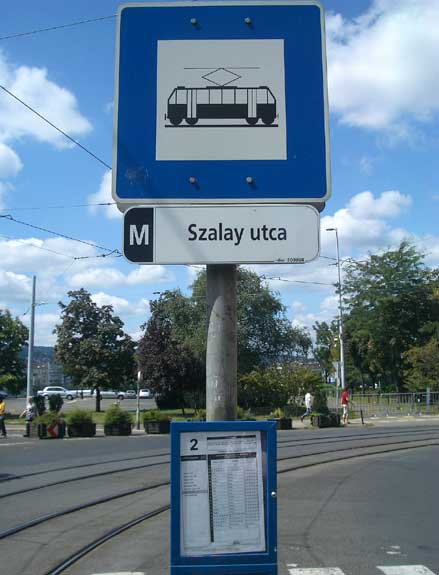 From our panzio (pensione), was a half block walk to the bus stop on Thokoly ut (the main road). In minutes a bus arrived, the first step in any trip. Within a few stops, we reached intersections where we could connect to another bus, the Metro, or the trams to travel almost anywhere throughout the metro area. Signs at virtally all the stops informed us of the routing and schedules (picture at right).
Budapest's transit system was perhaps the most comprehensive we had ever encountered. Much of the credit for this goes to the communist planners who understood that mobility was essential and that public transit offered the most effective way to provide it, because personal car ownership was restricted. Therefore, the transit system continued to develop and expand from the mid 19th century to the present time.
In the 19 years since the transition to a market economy, car ownership has expanded significantly. Hungarians now own 3 million passenger cars, nearly twice as many as in 1989, making traffic congestion a mounting problem, parking a challenge, and resulting in a deterioration of air quality. As many Hungarians have embraced suburban living and moved further away from the city centre, traffic congestion has increased, but our observation was that this is much less severe than in the US and European cities like Roma and Paris. Still, transit ridership is quite substantial as judged by the heavily used buses and trams.
We offer these images to illustrate the expansive and easy to use system we enjoyed.
Our trips began with a bus ride, but we often transferred to a tram for the rest of the trip. Brand new trams now service some heavily traveled routes, while older models operate elsewhere (see below).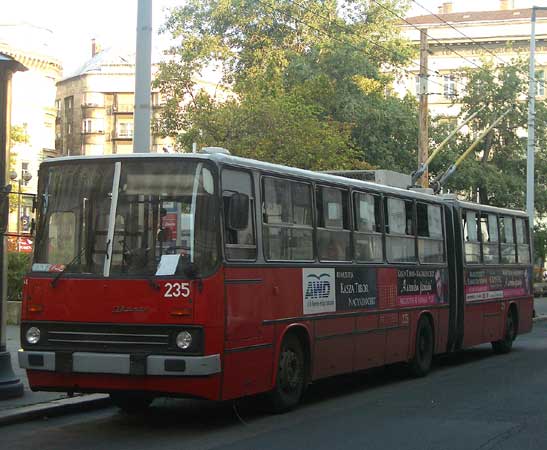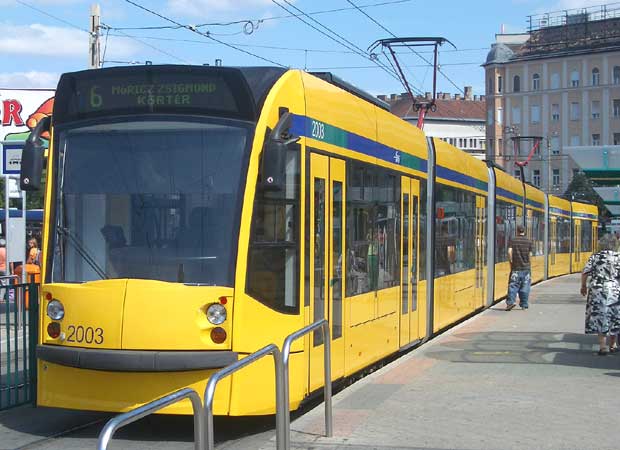 Tram line 2 carried passengers along the Szechenyi Rakpart, the banks of the Duna (Danube).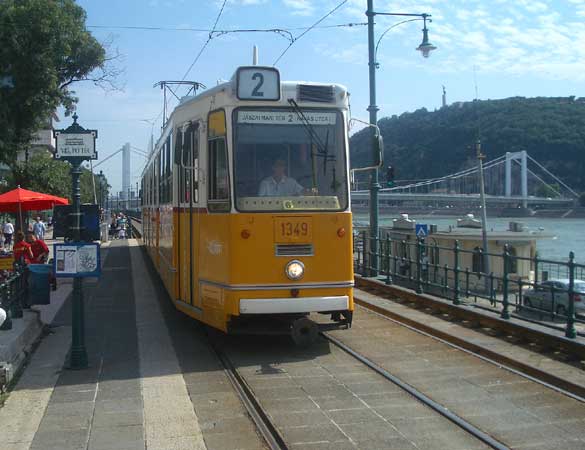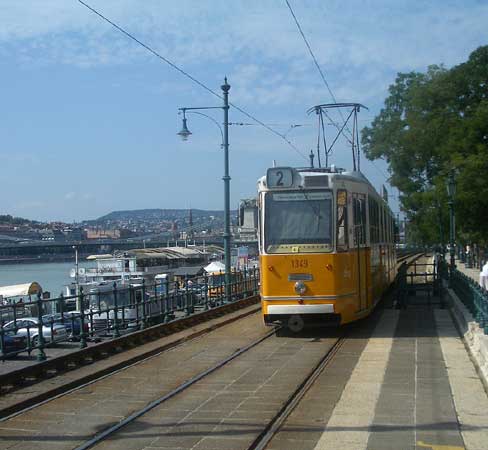 The Metro Red and Blue lines offered riders transit across the major metro area (left below), while HEV commuter trains provided easy access to the suburbs (right below).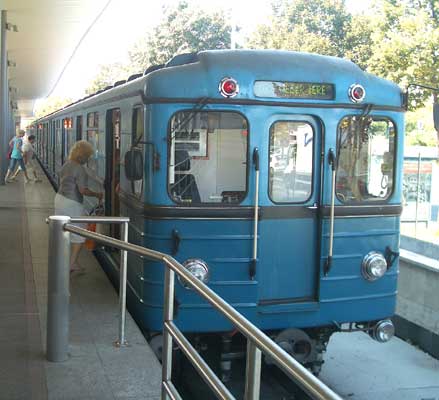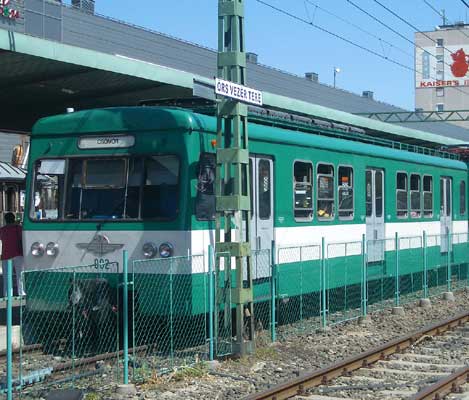 The Yellow Metro line, the oldest, built in the 1890s, was the first underground line on the European Continent and the second in the world.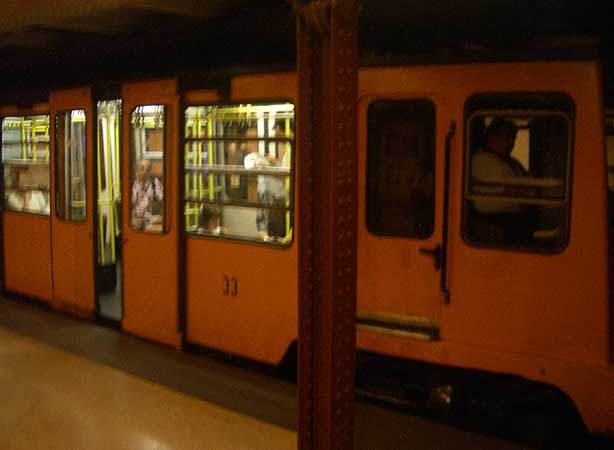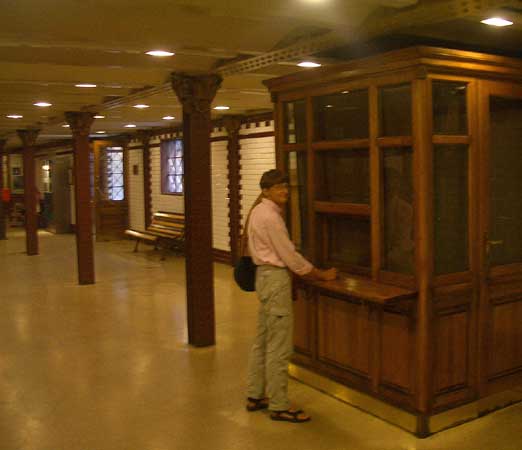 Connections from one mode to another occurred on the street or at a Transit Center, such as this large one on the Buda side of the city where passengers could switch between multiple tram lines, a Metro Line and a number of buses.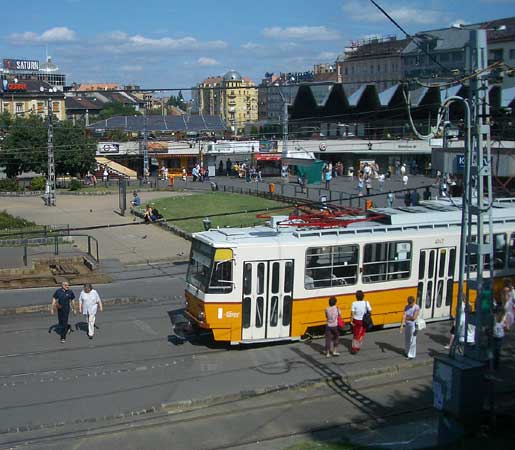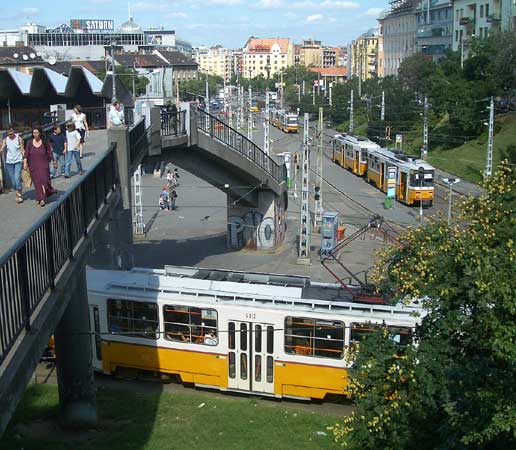 The Keleti Palyaudvar, an elegant railway station carries passengers to destinations all over Europe. An adjacent bus plaza and a Metro Red Line station below give people transit options.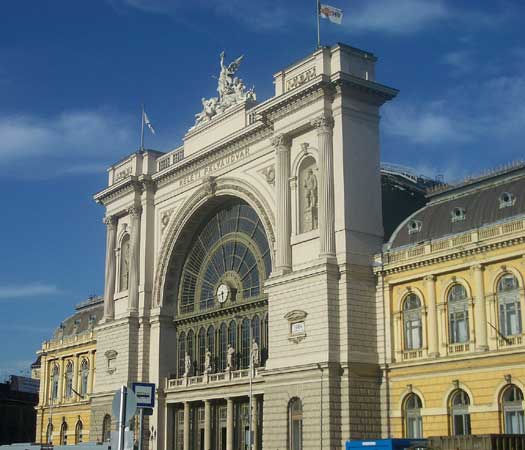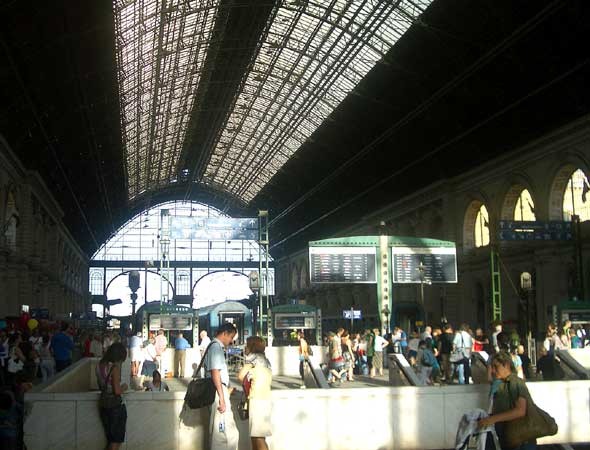 The still quite elegant Nyugati Palyaudavar, Budapest's second largest station, is the terminal for many of the cities to the west of Budapest and now includes a new line to the airport.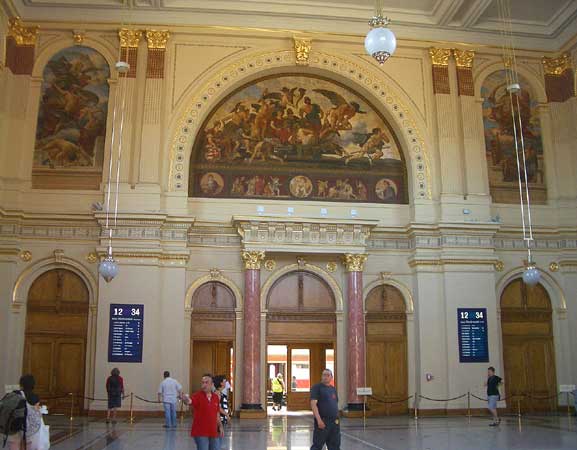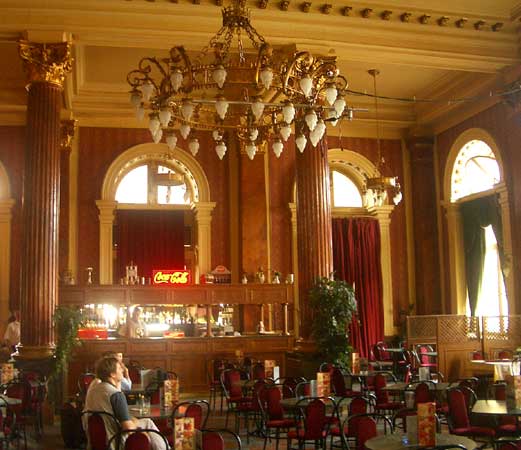 Somewhat less conventional, but still an important part of Budapest's transportation system are:
Funicular that shuttles people between the river level and the National Palace on the heights above.





The cog railway that winds into the hills on the Buda side. Footpaths lead from the frequent small stations to nearby homes and apartments. We wondered who was behind its construction in the early 1900's.





The 'Children's Railway' that provides a scenic ride through the Buda hills, but is run almost entirely by young people, who aspire to one day become the employees of the national railway. A wanna-be engineer admires their trains (lower right)




Click here to return to More Travels in Europe - Summer 2008 page