A Small Piece of Paradise in Costa Rica
This Very Un-urban Place Can Be People Friendly, too!


Basking in the afternoon sun on our terrace, we watched a troop of carablanca (white faced) monkeys making their sweep of the eaves for insect snacks. Most of what they found offered only small nibbles but a large beetle provided several crunchy bites - yum! We sat captivated, watching and snapping pictures!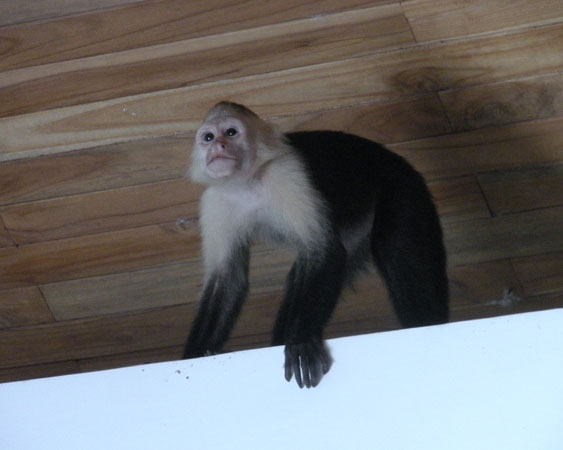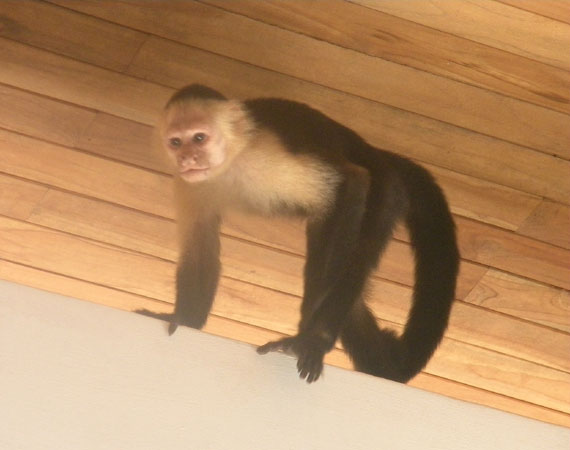 To be here, we had traveled from the US to San Jose, capital of Costa Rica. After a night in a hostel near the airport, we boarded a Sansa Regional plane with prime seats just behind the pilots for the 50 minute flight to Palmar Sur in the Zona Sur.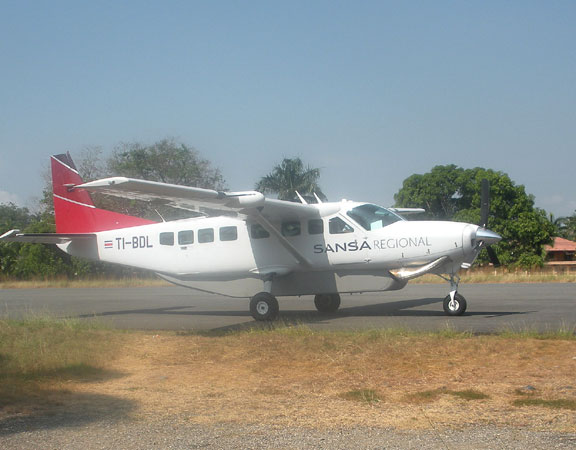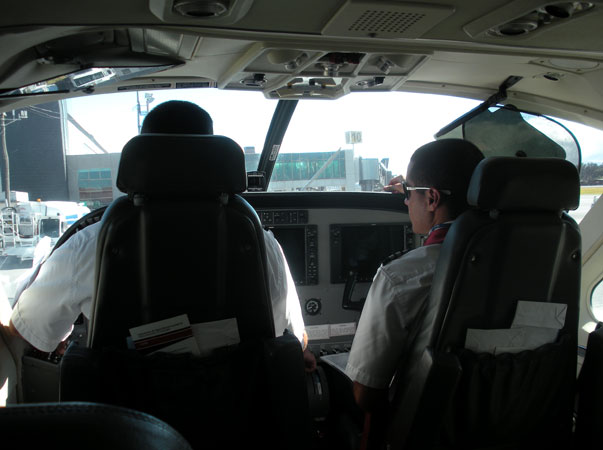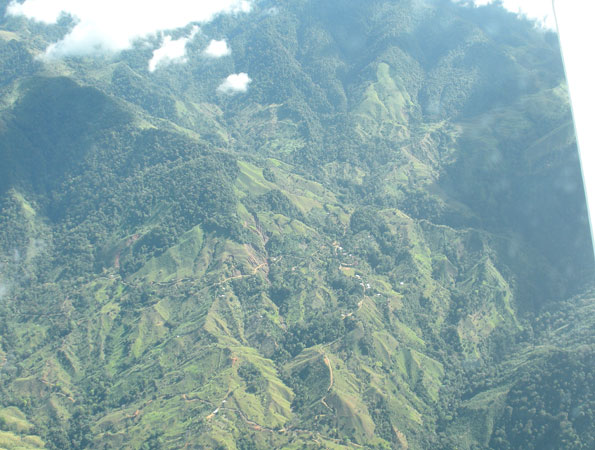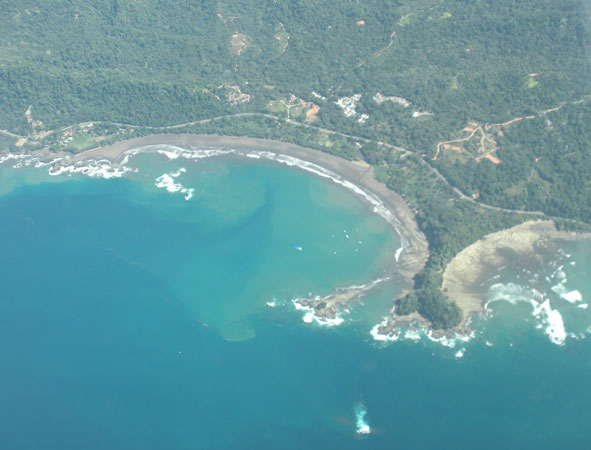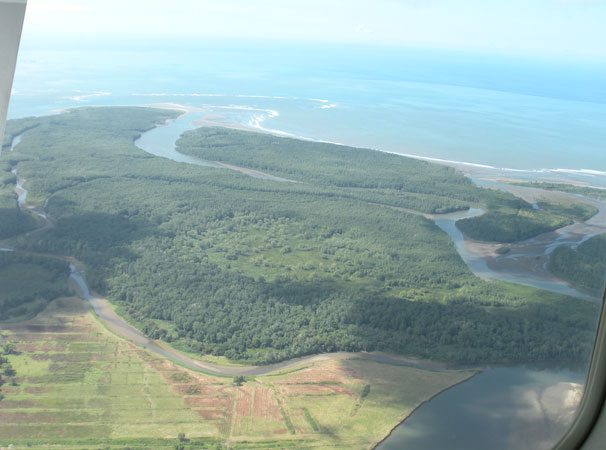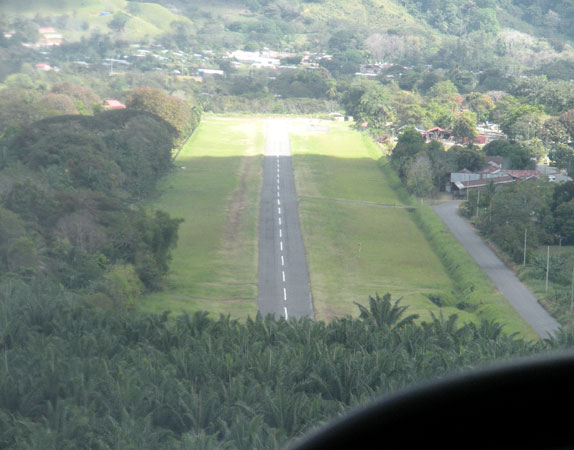 There we hired a taxi to drive us past groves of banana and oil palm to the dock on the banks of the Rio Sierpe.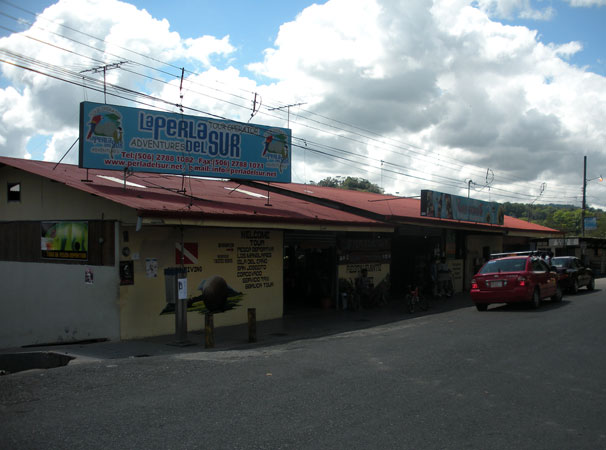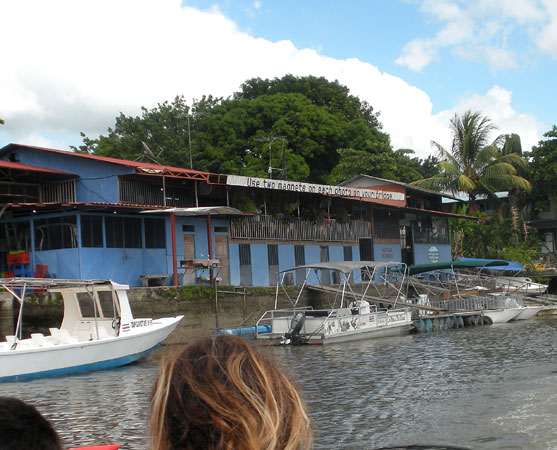 After a brief wait, we boarded a boat crammed with other passengers and a mountain of luggage. A speedy ride down river was interrupted briefly to pick up a young passenger in mid-river. A few more minutes brought us to the Pacific Ocean and after lurching through the tidal surf, we continued south just offshore to Agujitas on Bahia Drake (pronounced "dra-kay").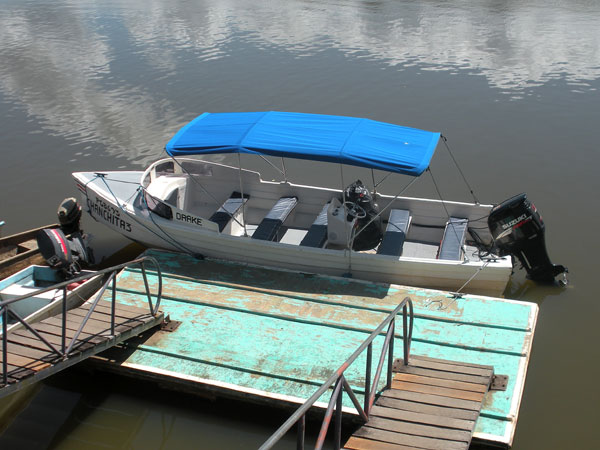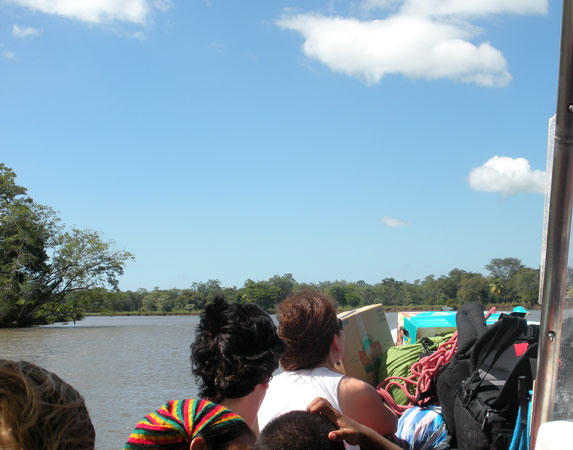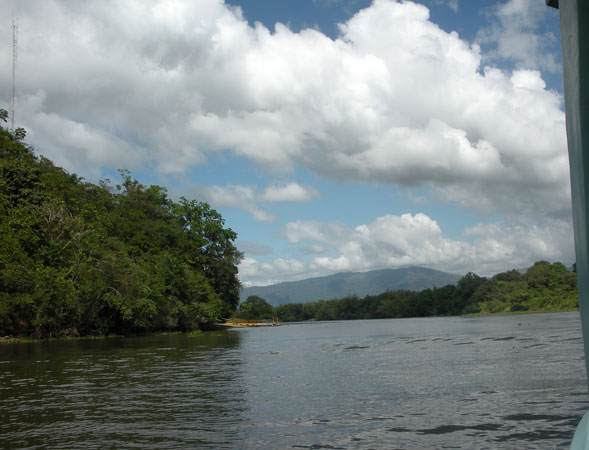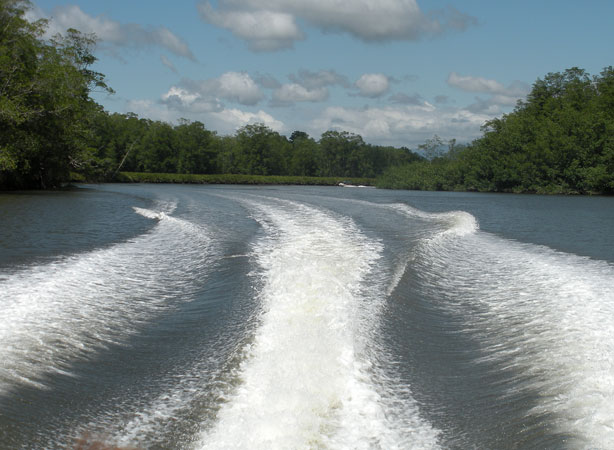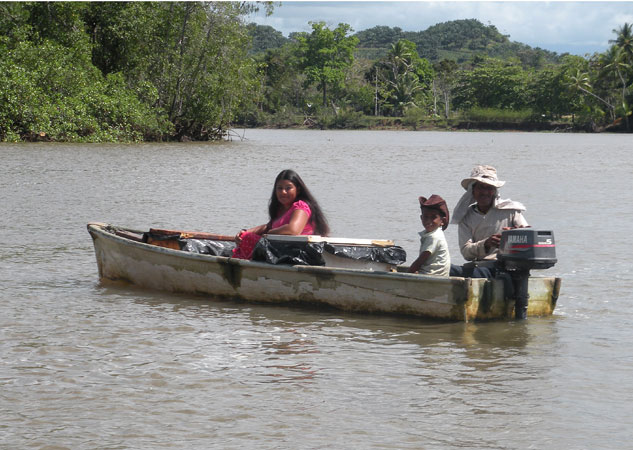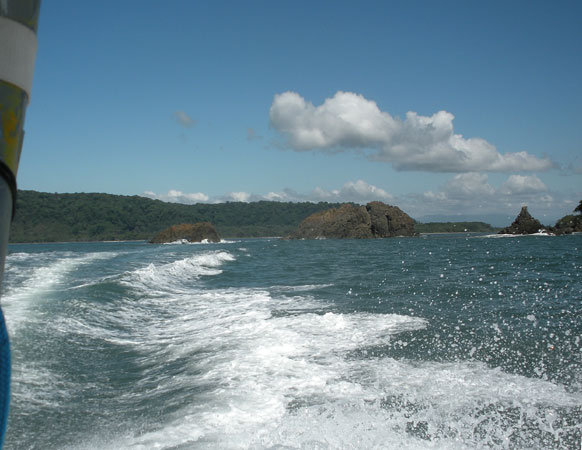 As the boatman skillfully backed into the beach, we rolled up our jeans, put our backpacks on our backs, and at a signal from several helpers, jumped into the water, trying to maintain our footing as the wave retreated from shore. We had arrived!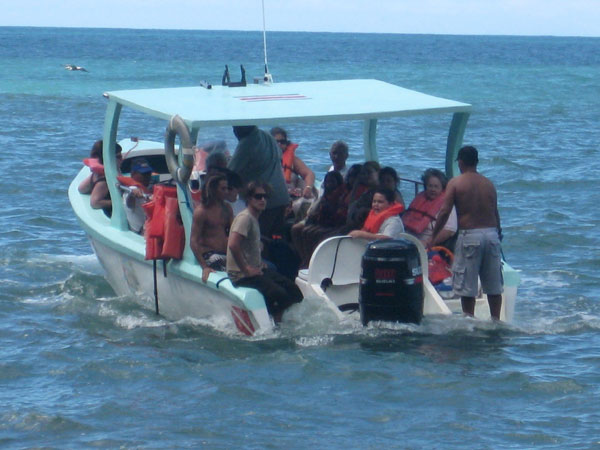 During the few nine days, we came to feel we were truly on vacation since no urban research was possible in this tiny village.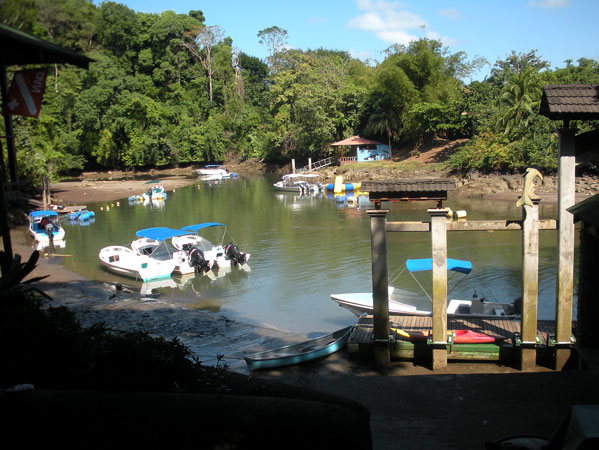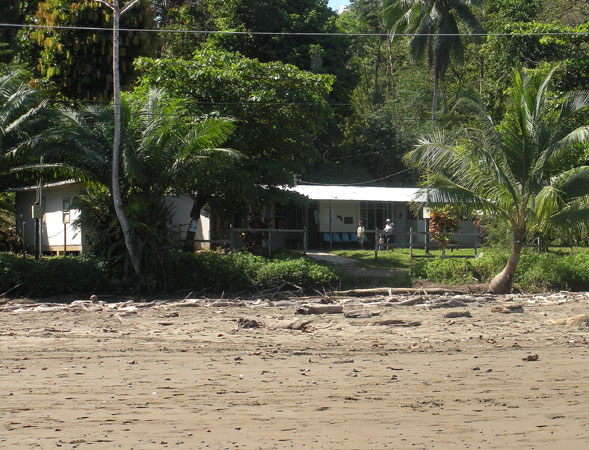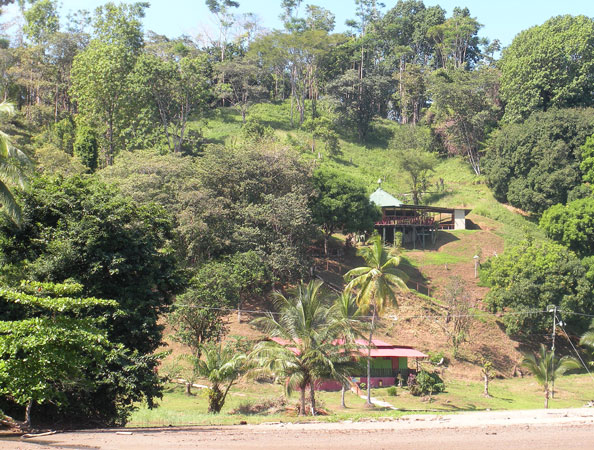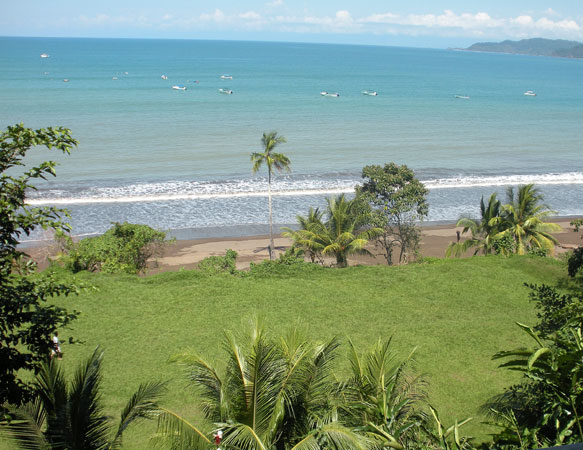 We filled our days easily:
taking walks with stops to admire the beaches,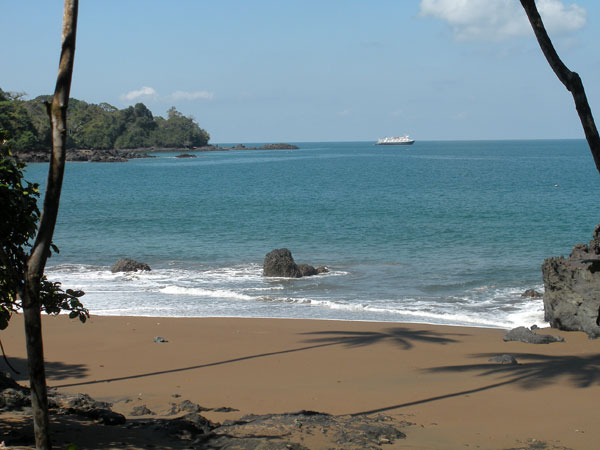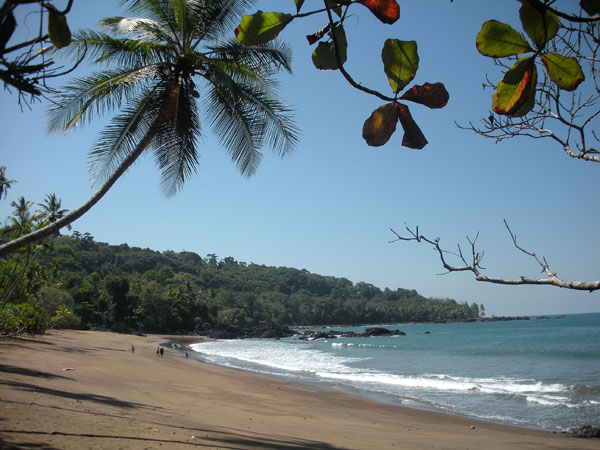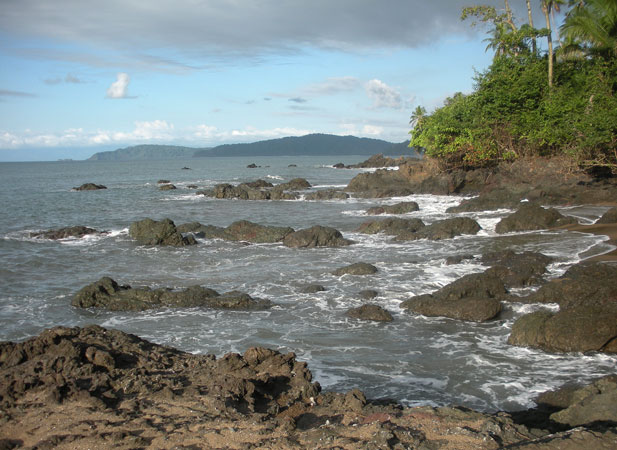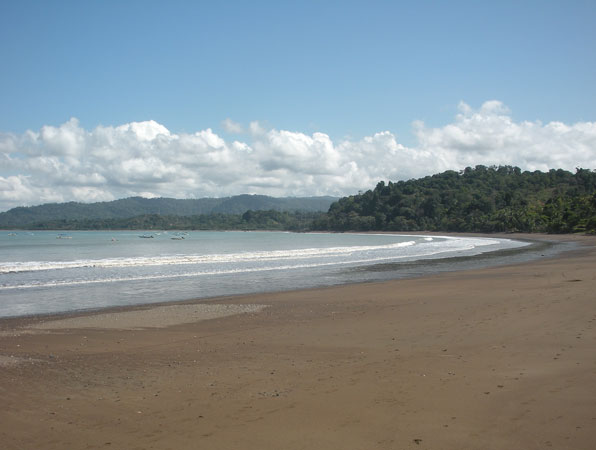 a boat trip to Isla del Cano for snorkeling,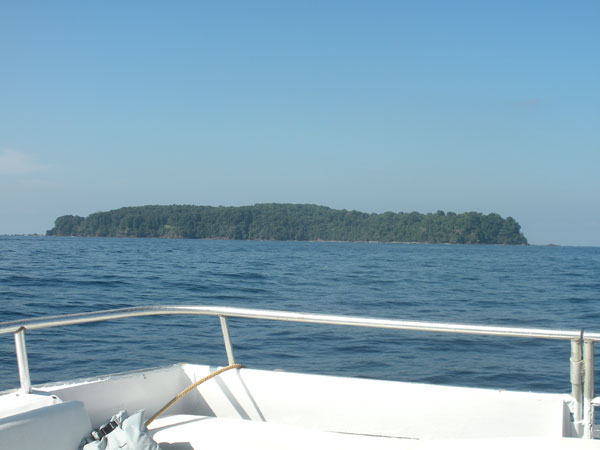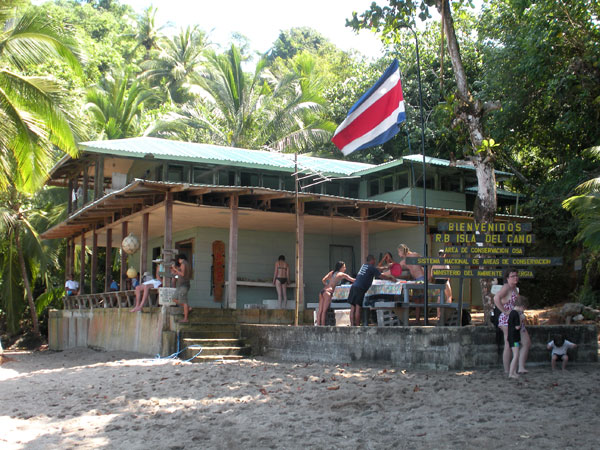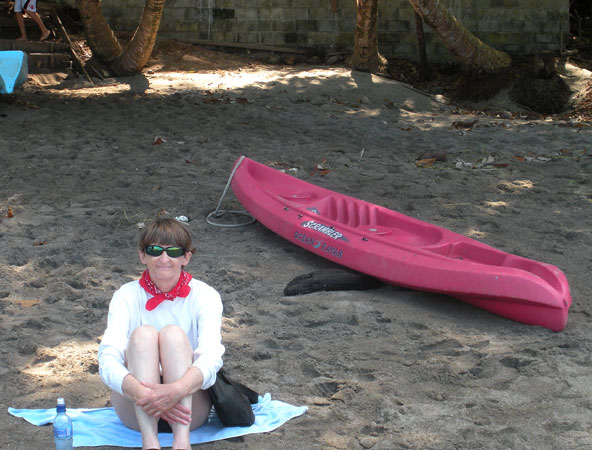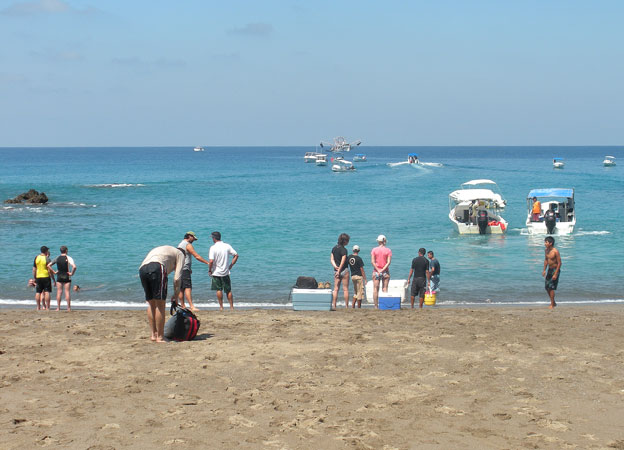 swimming in the surf,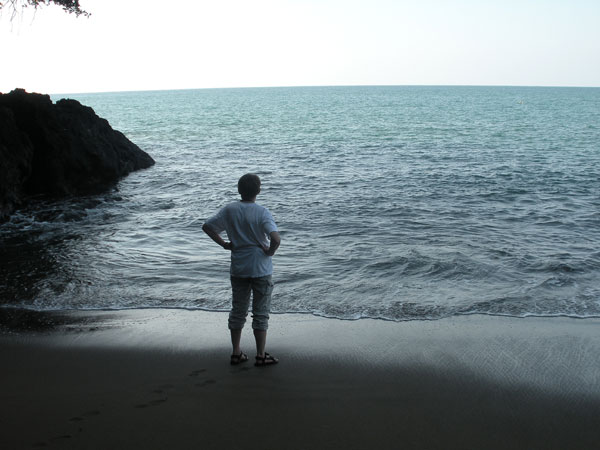 watching for the monkey troops - the insect munching carablancas as well as spider monkeys swinging along the "monkey highway" in the trees above the terrace,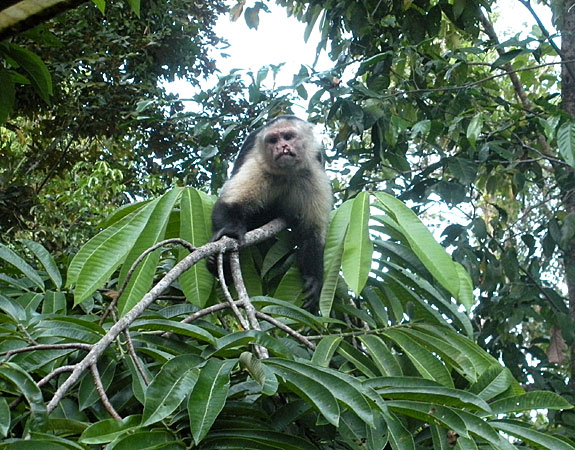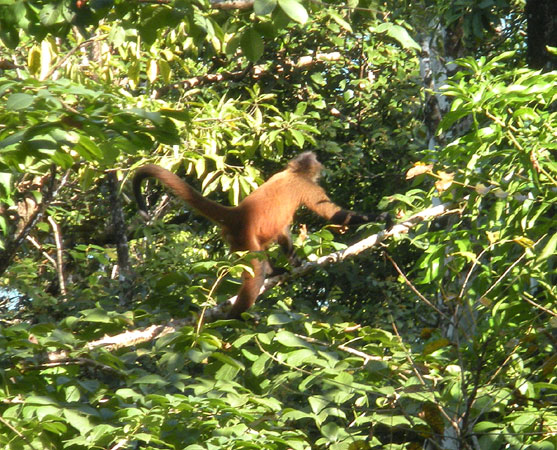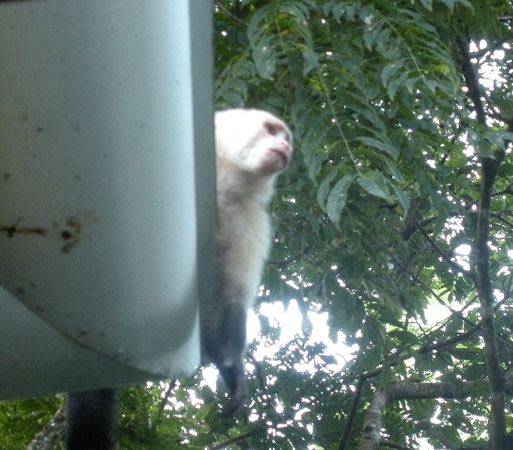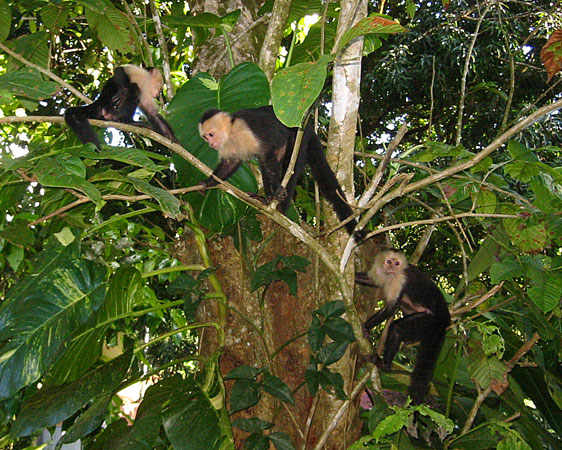 admiring the 'jesus christ' lizards, insects and various birds,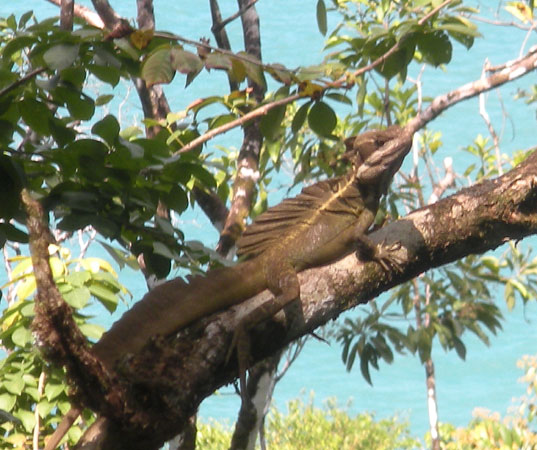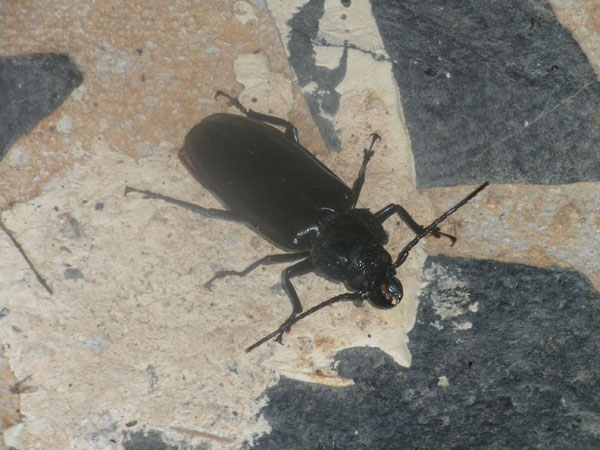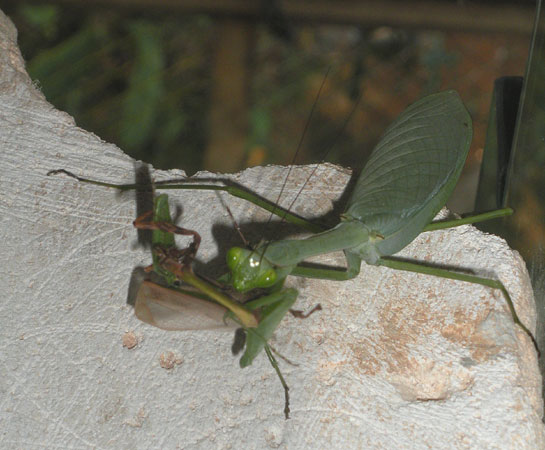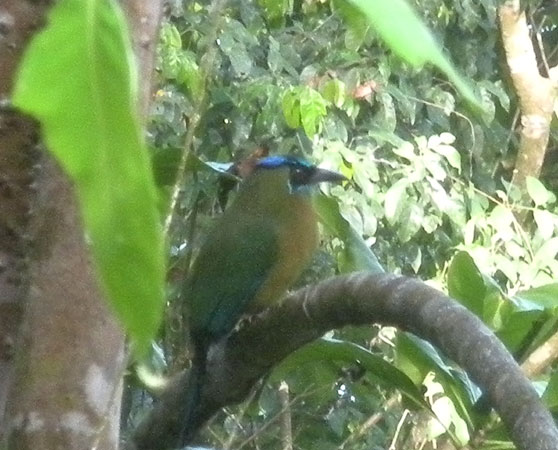 watching the various ships that passed along the coast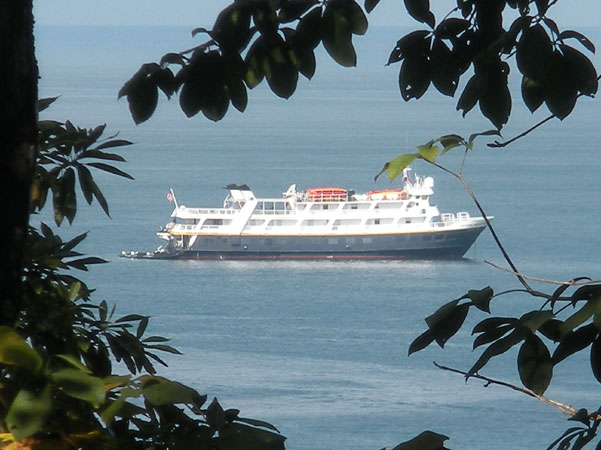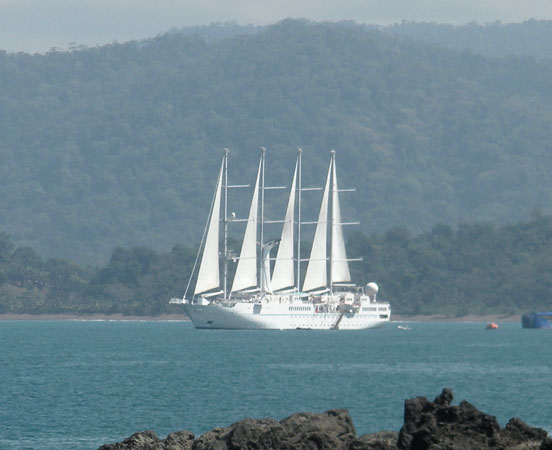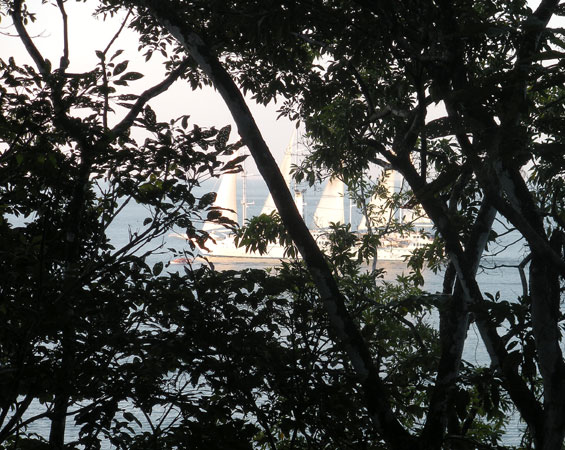 and enjoying the botanic garden like vegetation.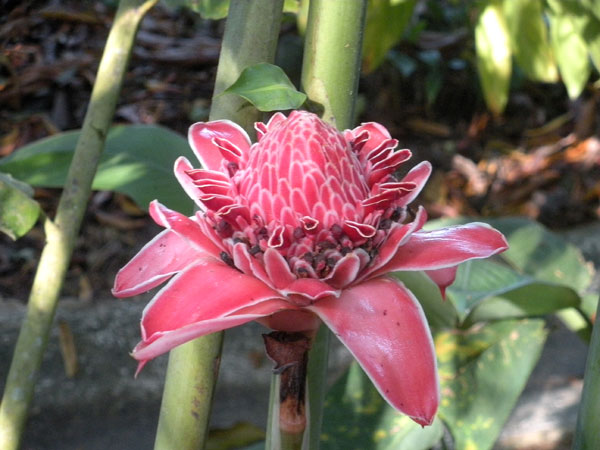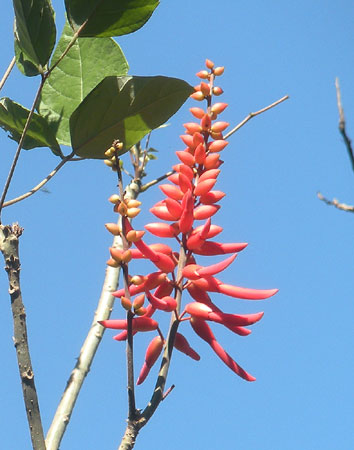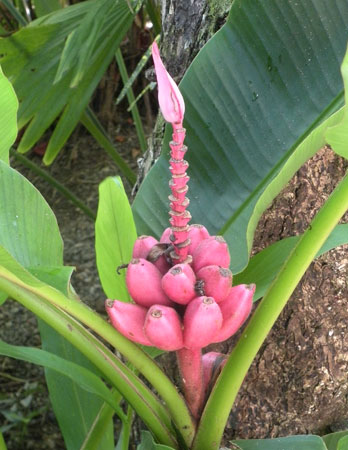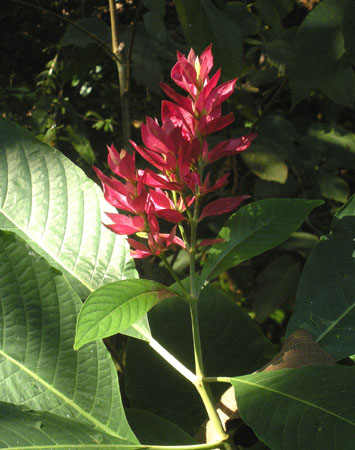 Our interest in making the journey to this remote part of Costa Rica, the Pacific Coast of the Osa Peninsula in Zona Sur, was an appeal from the Nature Conservancy to adopt an acre at the edge of the Parque Nacional de Corcovado. By doing so, we were supporting their campaign to acquire additional tropical rainforest land along the edges of the existing protected reserve so that more of this very unique forest ecosystem would be preserved for the diversity of species that call it home.
While we were there, we experienced the biodiversity that its existence supports and felt the vibrant life forces that surrounded us. When we returned to the USA, we immediately adopted another piece of this special place. We invite you to do so, too!
Click here to learn more (opens in a new window).
Click here to return to Our Adventures in Latin America - Spring 2010 page