We Find a Home in Malviya Nagar


It was time to perch somewhere! After seven weeks of traveling through Kerala, Karnataka and Orissa, we were ready to be at Home for a while! So, when the taxi from Delhi airport pulled into a pleasant street and stopped in front of a neat gate a with brass sign indicating 'Canadian Hospitality', we were very pleased. We had found this place on the internet, and made the arrangements by email, with final confimations by phone.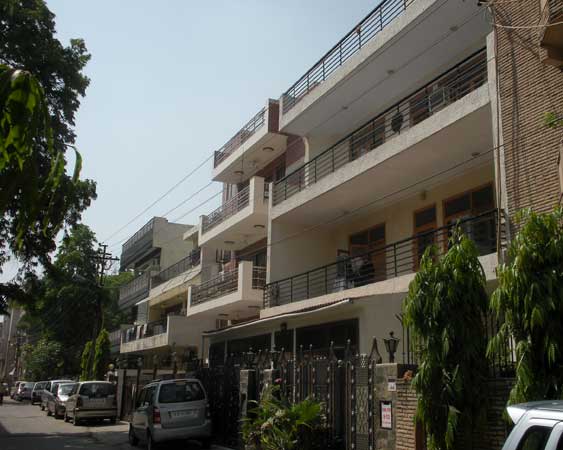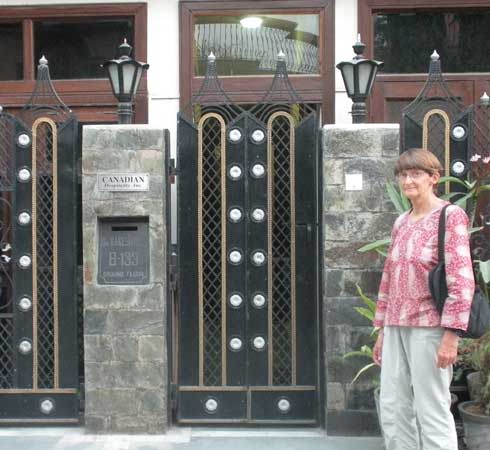 We rang the bell and were greeted by Doctor Puri, a mountain of a man, who welcomed us warmly. He guided us to our new home - a large room with a large bed, desk, fridge, cable TV, locker closets and a bathroom with separate shower - very comfy. Just outside our room was a large dining room and beyond this, a functional kitchen that we share with the other guests.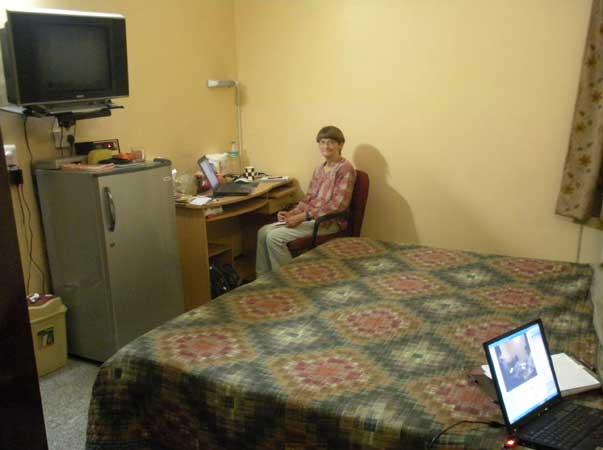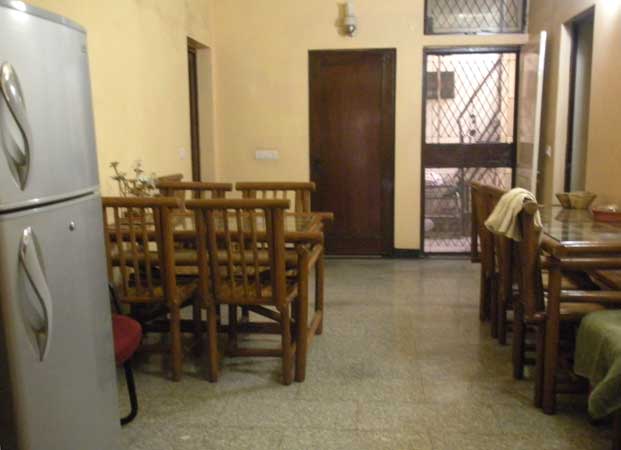 This arrangement, rather like a pension, was not quite like having our own studio apartment but would work very nicely. We started settling in right away, stashing our stuff in the closets, making a shopping list, and connecting to the Wifi. We then went out for a walk to the Malviya Nagar Market Street, just a block away.
Malviya Nagar is a fairly affluent neighborhood in South Delhi with the Main Market Street as its backbone, surrounded by blocks of residential streets and green parks. The Market Street is richly lined with a truly amazing array of shops for every possible daily need, as well as a large selection of any kind of other stuff that one might never think of needing. On our first walk we discovered a book store, several drug stores, food stores each offering a wide selection of foods, ATMs, coffee shops, copy stores....we were quickly boggled!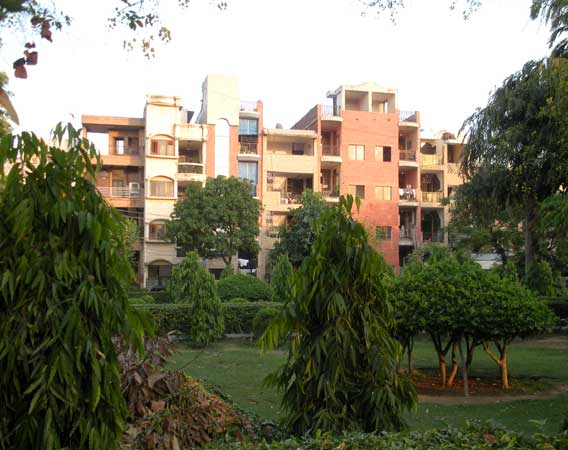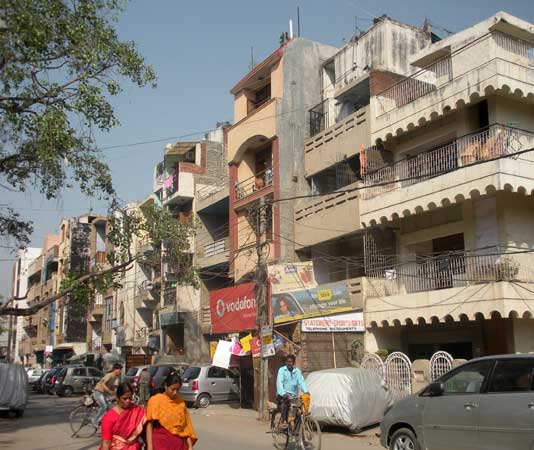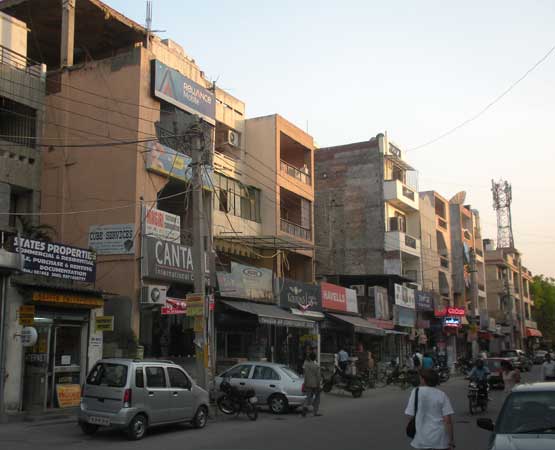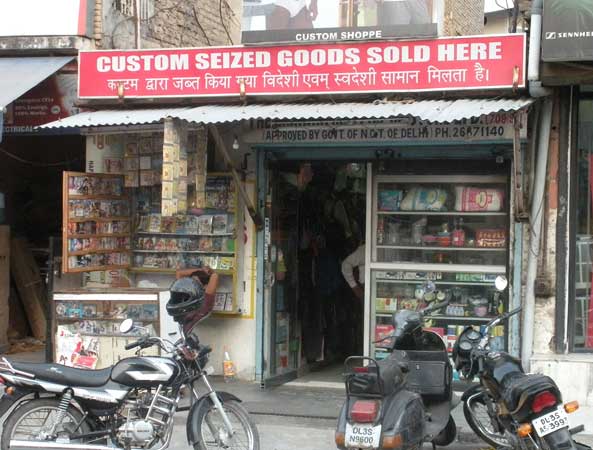 Back home, we met some of the other residents as well as Dr. Puri's wife, Sue, and their son, Nathan, and their resident watch dog (he was on a break in the picture below). The common dining room (picture above) and kitchen created a communal, cooperative arrangement that, as the days passed, became very comfortable and easy. Everyone was careful to respect everyone else's privacy and the Puri's made us all feel at home! Several women arrived each day to provide cleaning, dish washing and laundry service, a great luxury!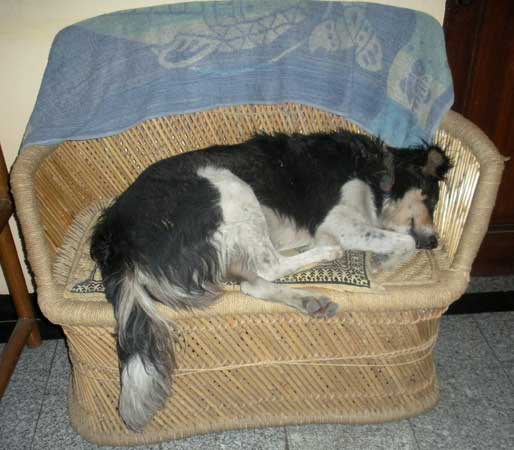 On walks through the neighborhood, we discovered that the smaller streets for several blocks on either side of the Main Market Street featured many more shops plus a bazaar filled with food vendors. More vendors with push carts also walked through the streets calling their wares or parked their carts along the Market Street. Right now, in the heat of summer, carts piled high with bright yellow or red and green mangoes were everywhere! Yummy - they are our favorite fruit, at least for now!!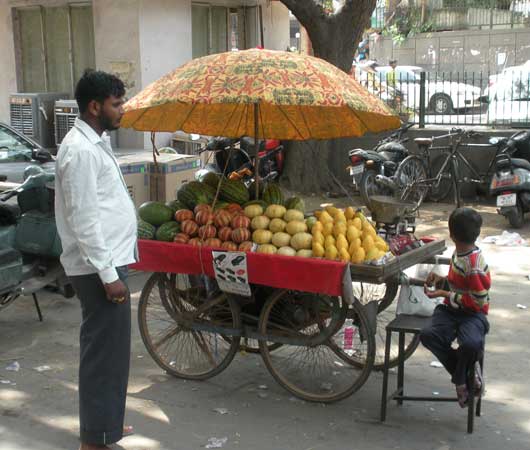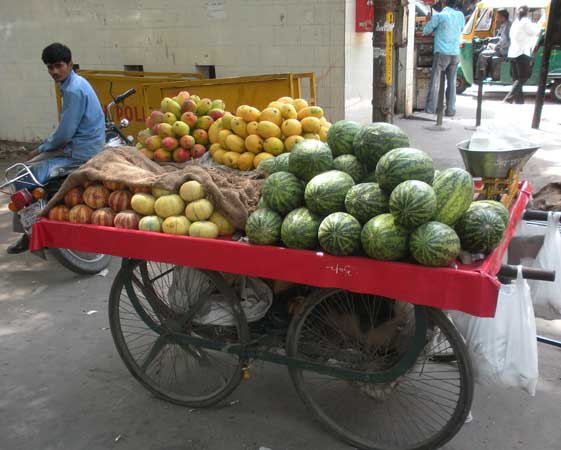 So, before long, Malviya Nagar had become a comfortable, convenient, totally urban place to live while exploring Delhi and working at home on stories for our website. Blair's bus research using the Delhi Transport Corporation's helpful website along with a bit of bus spotting, has revealed that there are several bus routes that offer frequent service to various destinations around this great sprawling metroplex.
But that's a subject for a whole separate story that you can read by Clicking here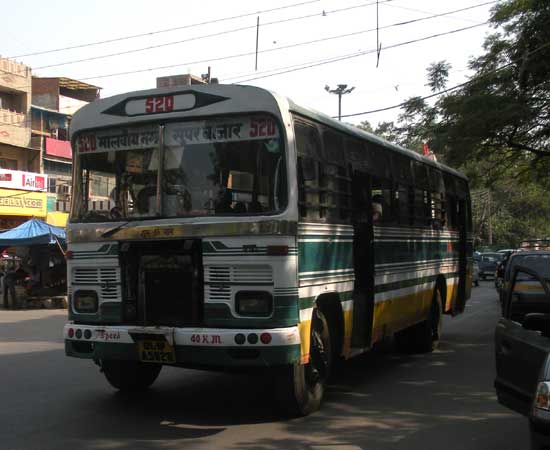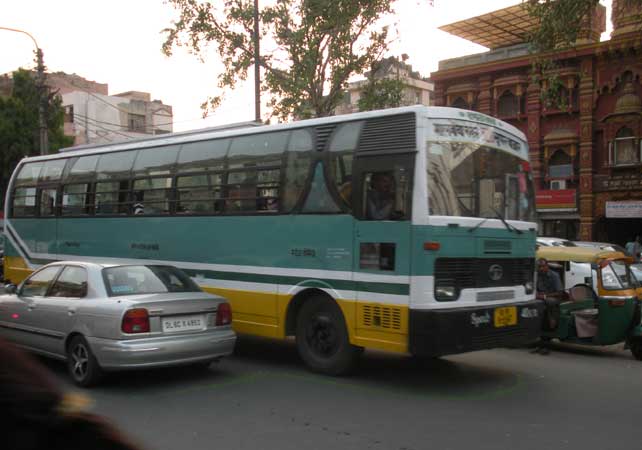 So, on the far side of the world, we're at home again, perched for now.
Click here to return to Our Revisiting India - 2009 page