Autumn in France - Encounters with Ike, Claude, William and Ernest


In early September, with duties, obligations and projects completed, our summer of staying in place had ended. New feathers had grown on our Nomad Wings and we flew off to France. From Paris' Charles De Gaulle Airport, we traveled by train to Rouen in Haute Normandie just 130 kilometers down the Seine from Paris.
From our September 12 arrival in Rouen until our October 5 visit to the Musee Memorial de la Bataille de Normandie in Bayeux, we pursued our pilgrimage to the museums and physical sites of the D-Day Invasion in an attempt to comprehend the planning, strategy, and actions directed by Ike (General Dwight Eisenhower) and to grasp the historic significance of this immense military operation that turned the course of World War II and shaped the course of history since.
Click here to view the Flickr album of our visit to the museums and sites of the D-Day invasion.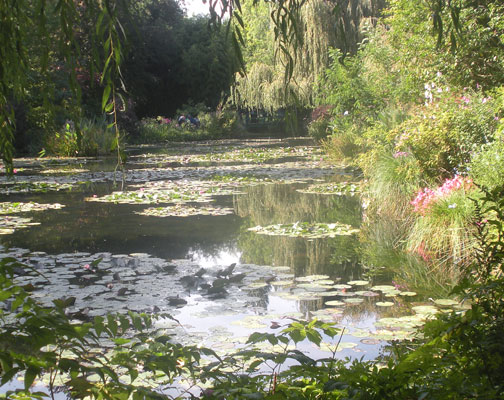 During that time, we also included visits to the sites that inspired the Impressionists, such as the white cliffs of Etretat, the historic seaport town of Honfleur, Claude Monet's gardens in Giverny (picture at right), the Cathedral in Rouen, and the Beaux Arts Museums, thereby providing us a view into, and an understanding of, the more peaceful time people enjoyed before the eruptions of the two world wars.
Click here to view our Flickr album of Etretat, or
Click here to view our Flickr album of Giverny
Our journey also allowed us to explore the earlier history of this region, of Guillaume le Conquerant (William the Conqueror), who launched the successful invasion of Britain in 1066 and who was, along with his wife, Queen Mathild, a patron of great architecture and art - some that has survived to this day, primarily in Caen.
We finally reached Rennes, in Bretagne (Brittany), a fine and very livable city, from which we visited the great Abbey of Mont Saint Michel.
Click here to view the Flickr album of our visit.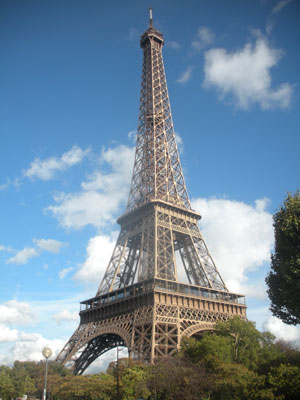 Then, we traveled to Paris for a week of true urban living in the Left Bank neighborhood where Ernest Hemingway, Pablo Picasso and Gertrude Stein, among others, had lived in the Paris of the 1920s. Much of it is the same.
Now that we have returned from France, we offer our stories of this multifaceted journey.
Click here for our story of Four Cities of France - Rouen, LeHavre, Caen and Rennes. Below are links to our story about each city.