Harlow New Town - 60 Years Later


During our summer in Europe, we hoped that family and friends would come to visit us, so when we learned that Hilarie, Blair's daughter, and her friend, Terry, were planning a trip to London, we were excited! We immediately began to look into an addition to our travel plans that included Britain, and began to search for urban places to visit.
Our research on places in the London area discovered that 21 "New Towns" had been planned and built following World War II to provide housing and employment opportunities for the returning soldiers and their families. We were intrigued, so we decided to visit Harlow, one of these new towns, as a place that could demonstrate what a Master Planned Community, built 60 years ago, has evolved into today.
So, we traveled from Munich to Stansted Airport, took a train to Harlow and spent a few days there exploring before moving on to meet Hilarie and Terry in London. We arrived in the afternoon, walked past a lovely green park (below left), pulling our wheely bags, to the Harlow International Youth Hostel. Our host, Richard, welcomed us and showed us to our room, pointing out the spiffy clean bathrooms down the hall. The Hostel featured a great kitchen, sitting and dining areas. Very comfy! Just across the lane was a pub (below right).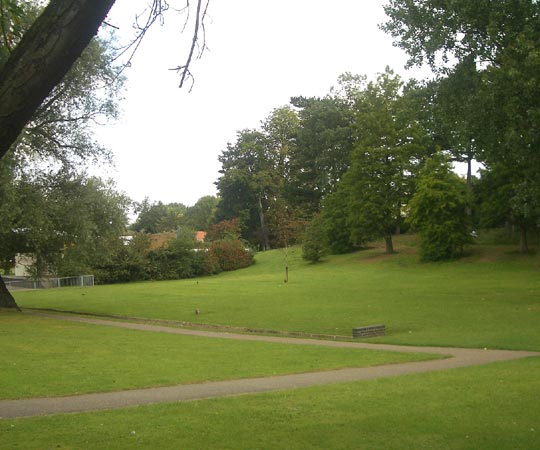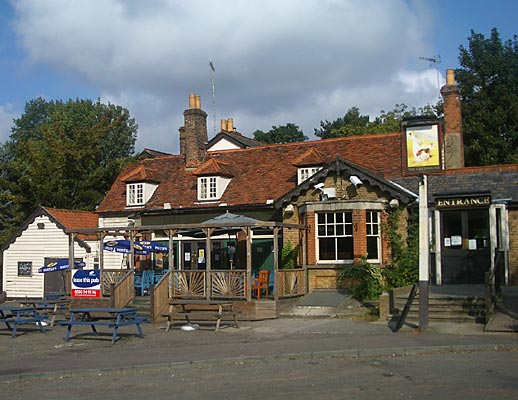 Returning downstairs, we continued our conversation with Richard and explained our mission - to research Harlow as a master planned community, now 60 years old. He dug through files to find several booklets to guide our explorations and told us stories from his 30 years living here. Over the next few days, we walked the lanes of Harlow, taking pictures and talking to folks. We discovered a pleasant, thriving community that has stood the test of time pretty well. Here is our Harlow photo-journal.
The Harlow New Town of today was designed by Sir Frederick Gibberd in 1947. Gibberd designed the town as a series of neighborhoods, with schools, a public house, shops and a church, all within walking distance.
The first neighborhoods were built adjacent to the village of old Harlow. Historic buildings like this Norman church (bottom right) were carefully preserved.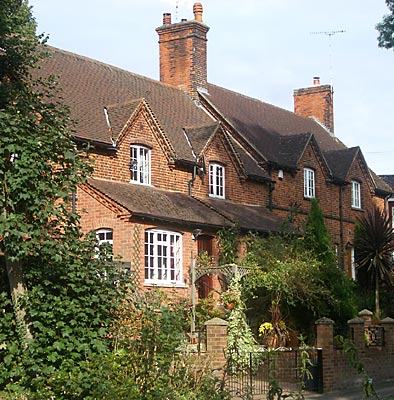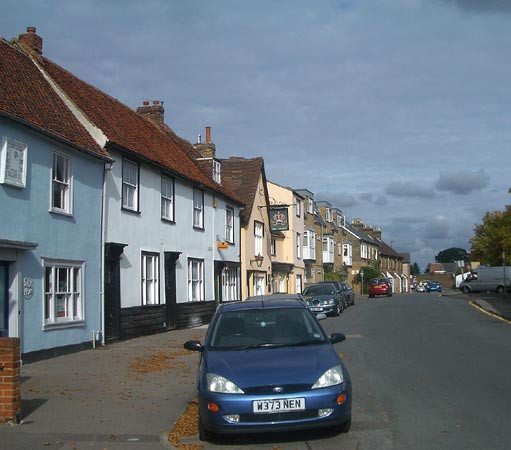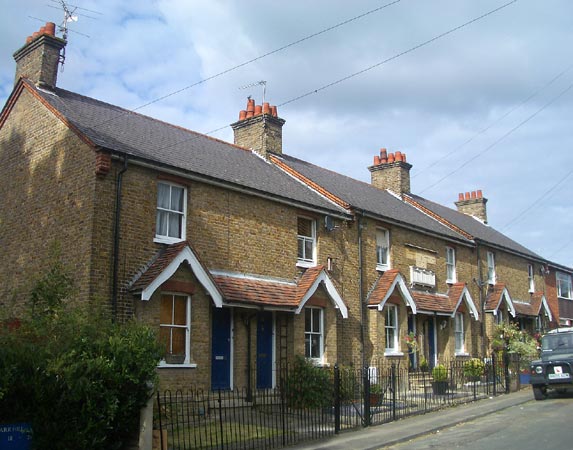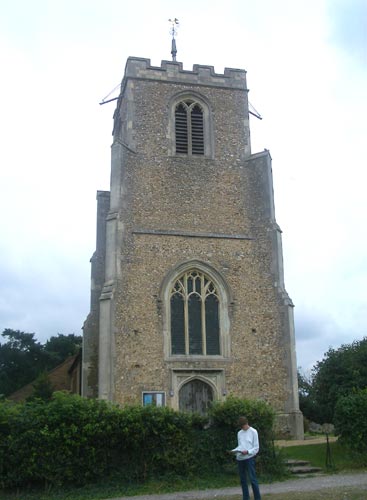 Most of the housing is what we know as 'garden apartments' or 'row houses', of mostly two stories in many variations of style and appearance (top). Interspersed are a few one story units (bottom left) and three to four story apartment buildings (bottom right). This range of housing provides a wide mix of flats for singles and couples and families of all sizes.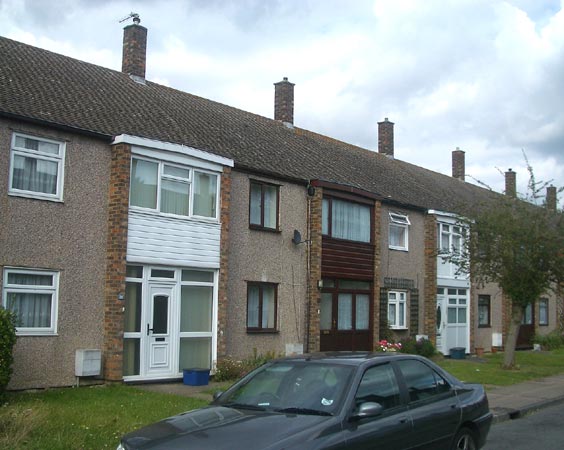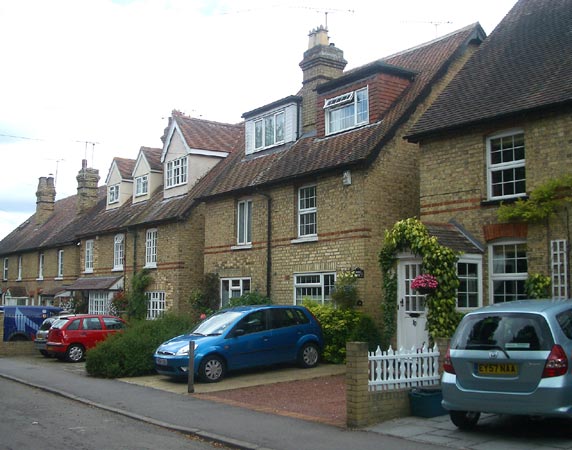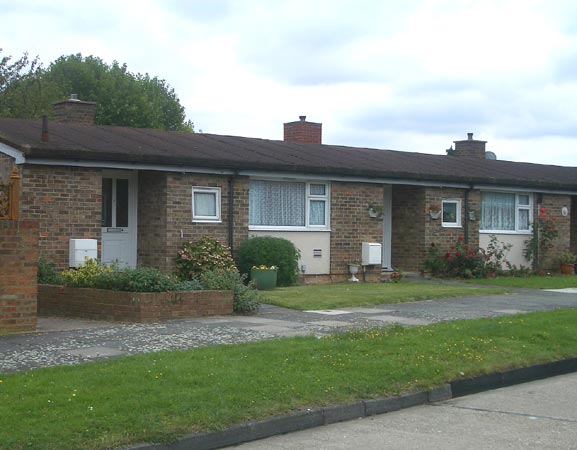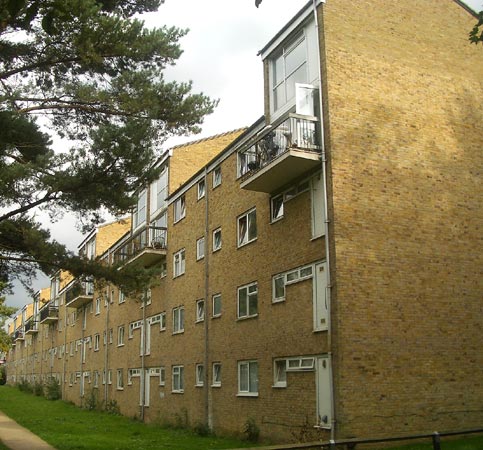 There were a few high rise apartment blocks, a real innovation in 1950. This one was located close to the Stow (top left in the background), a small neighborhood center with shops at street level, flats above (top right and bottom left). The Stow featured shops for food and other daily needs, post office, a library and a pub (bottom right).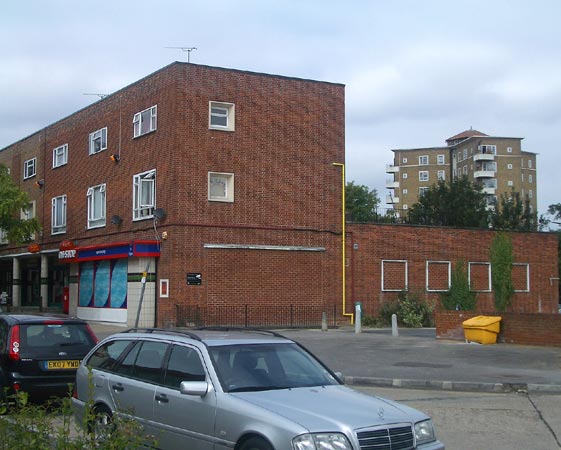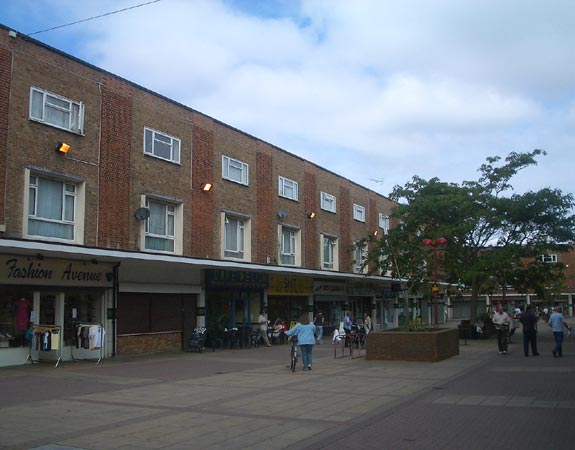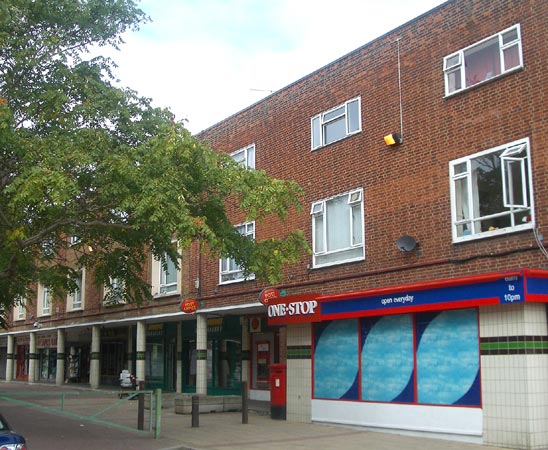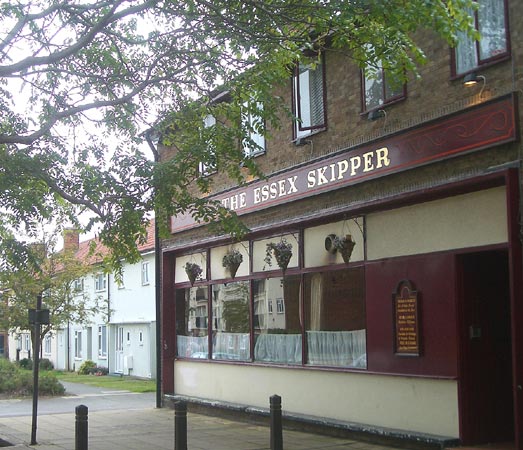 Harlow supports a thriving retail centre, also known as 'The High', which included Market Square, a large plaza surrounded by shops (top left), then Harvey Centre, the indoor shopping mall (top right), and Broad Walk, an outdoor pedestrian shopping arcade with protecting canopies (bottom left). Most recently, big box stores and a large car park (bottom right) have been added to draw shoppers from the surrounding area, reflecting the realities of our car oriented lifestyle which the English seem to be adopting in spite of high vehicle and fuel prices.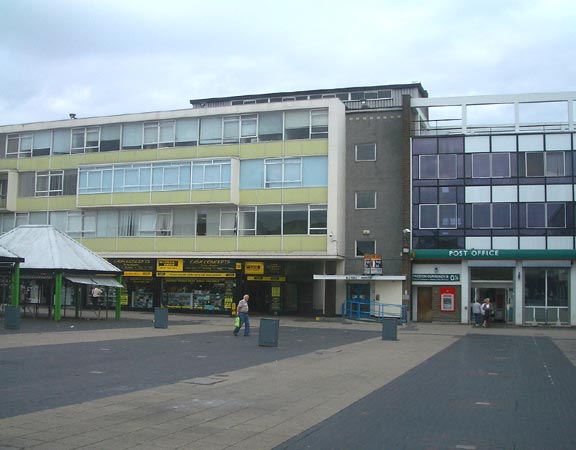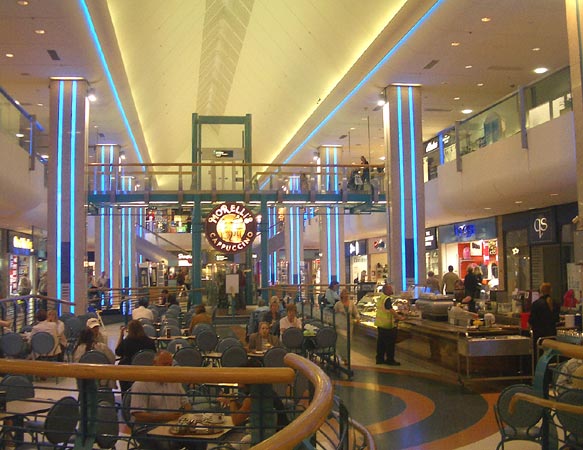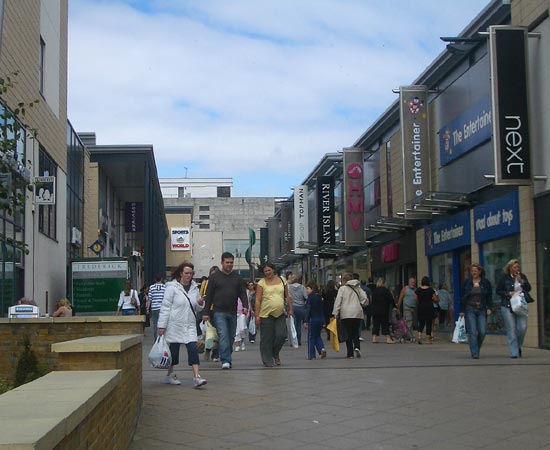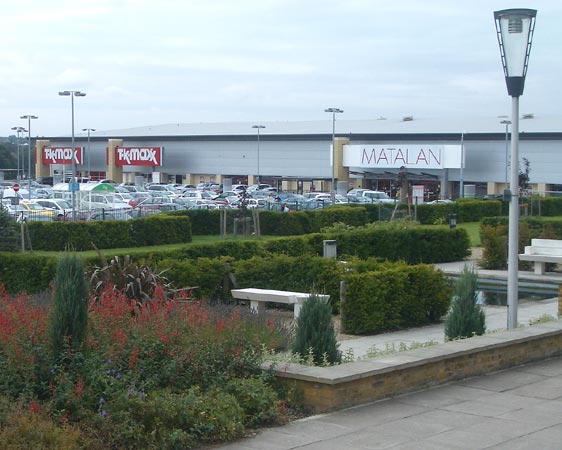 In Harlow, one is never far away from the natural world. Gibberd's "green wedges" between the neighborhoods take the form of green ways with trails, lawns with shady old trees surrounding the rows of houses, and the Town Park in several sections (map below).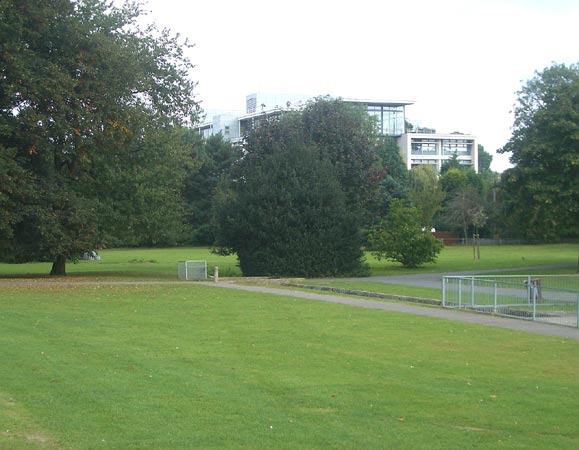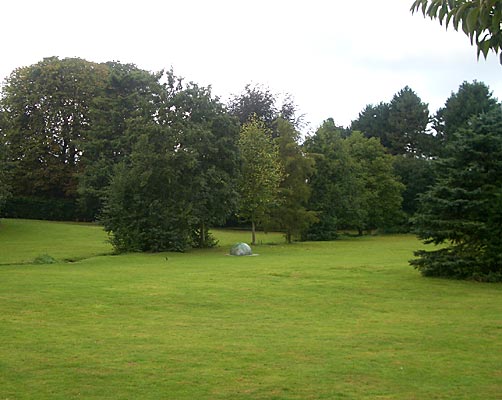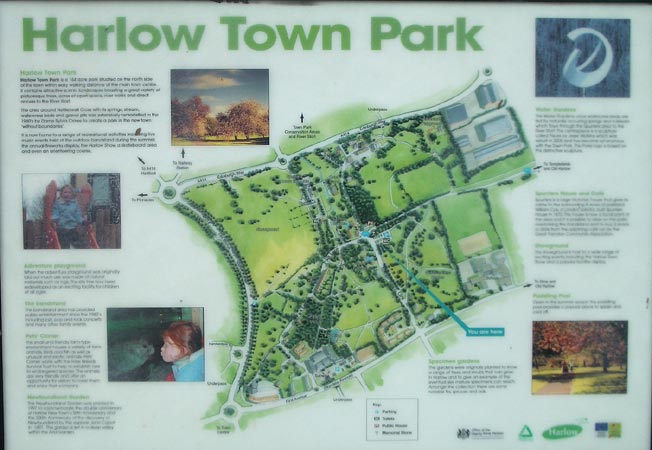 As we walked to the train station to ride into London, we reflected that Sir Gibberd's master plan has stood the test of time. Over the years, following the plan, Harlow's neighborhoods with their retail centers and green spaces evolved into a pleasant, livable town of nearly 80,000 people.
Click here to return to Our Travels in Europe - Summer of 2007 page
Click here to return to our Searching the World page