Modern Day Luxor, Once the Ancient Egyptian Capitol of Thebes


The modern city of Luxor, built over the ruins of the ancient capital of Thebes, sits on the east bank of the Nile. Today only the temples of Luxor and Karnak remain to remind us of that once great culture.
Luxor Temple occupies the city centre across from our hotel, so we enjoyed views of it every day.
- Click here for our Flickr photo album.
The amazing Karnak Temple is 3 km north of the city. To visit, we rode a minibus, the mainstay of Luxor's public transport system.
- Click here for our Flickr photo album.
It is across the river, on the west side of the Nile, that the richness of archaeological sites provided Egyptologists with knowledge and insights into the religious beliefs, the pantheon of gods and goddesses, the funerary practices and the historic proclamations of this ancient people.
We crossed the Nile by ferry on two separate days to explore these sites.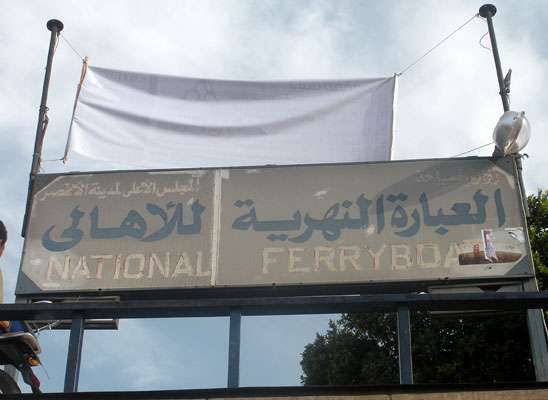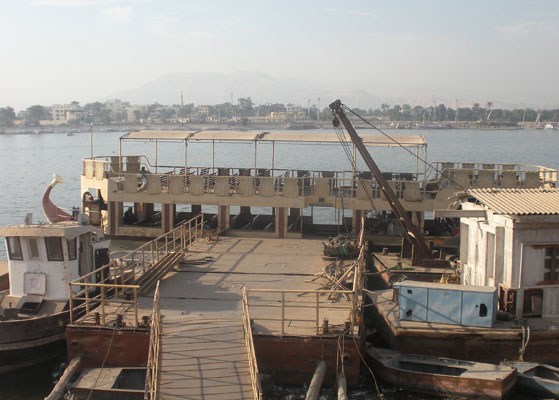 As we rode west, we encountered the Colossi of Memnon, now a kind of entryway to the wonders ahead.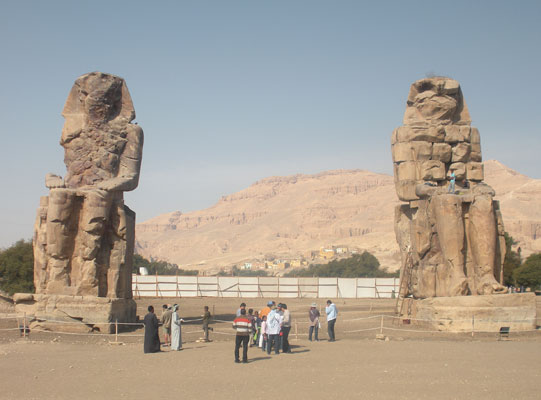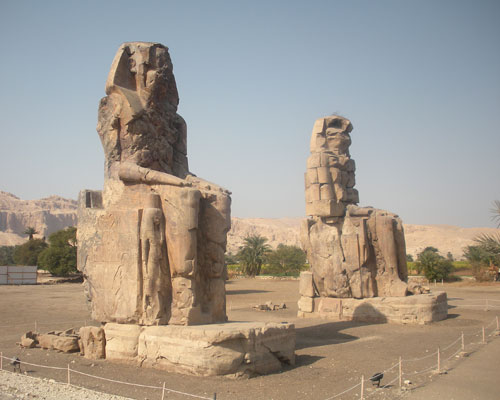 The Valley of the KIngs is perhaps the most significant and well known site. It is a valley nestled in the mountains, where Pharoahs were buried in large, elaborately decorated tombs dug deep into the rock. Perhaps the most famous is that of Tutankhamon.
Nearby is the Valley of the Queens, where wives and children of the Pharoahs were buried, also in quite elaborately decorated tombs..
We visited a few of the tombs in both of these valleys, but can't offer images as photography was not allowed. Those of you with a deeper interest can view excellent information and images at the The Theban Mapping Project website.
On the plain between the mountains and the river stand a number of temples built to honor the Pharoahs buried in the mountains beyond. We visited two of the larger and better preserved ones. We offer our Flickr photo albums.
- Temple of Medinet Habu
- Temple of Hatchepsut
Back across the Nile, in the city, the great Luxor Museum contained a truly amazing collection of sculptures and objects found in the tombs and temples we had visited, displayed in an accessible way with excellent texts. Again, photography was not allowed inside, but we offer these few images.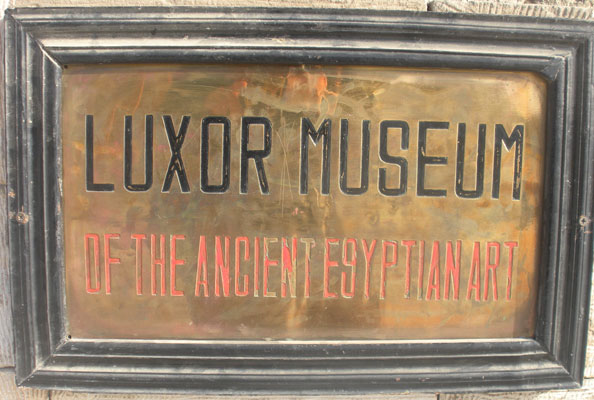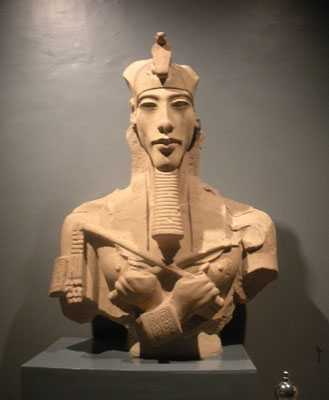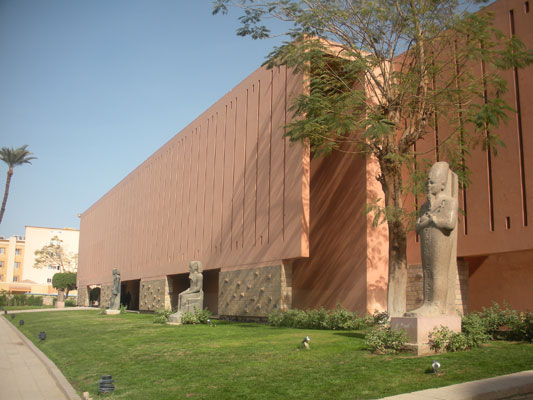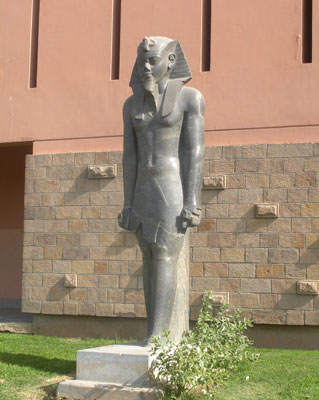 Click here to return to our 'Spring 2012 - Our Journey Through Egypt' page