Madrid's Wonderful Museums


A full description of the museos in Madrid is way beyond the scope of our site, but we would like to share a
brief listing of the ones we visited.
Museo del Prado
Spain's premier fine arts museum and one of the oldest and greatest collections in the world. We focused on
the Spanish and Flemish works, especially enjoying the works by Bosch, Velazquez, El Greco and Goya.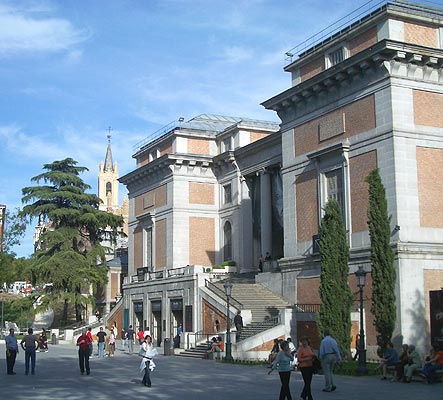 Centro de Artes Reina Sofia
Housed in a former hospital with modern augmentations of transparent lifts outside the building and a
modern red facade, the Reina Sofia's collection of modern art features Picasso's Guernica. This astoundingly
emotional and intensely tragic painting depicts the bombing of the Basque town of Gernika during the
Spanish Civil War. Of course there is much more to the collection, especially more Picasso as well as works by
Joan Miro and Salvidor Dali.
Museo Thyssen-Bornemisza
The personal collections of the Thyssen family members are housed in the Palacio de Villahermosa with a
modern wing addition. This was our favorite of the "Big 3" art museos of Madrid.
The scope of the collection is vast from medieval to contemporary in age and from all over Europe and America.
It took us two visits and we still did not really see it all. This museo would be a good reason to live in Madrid!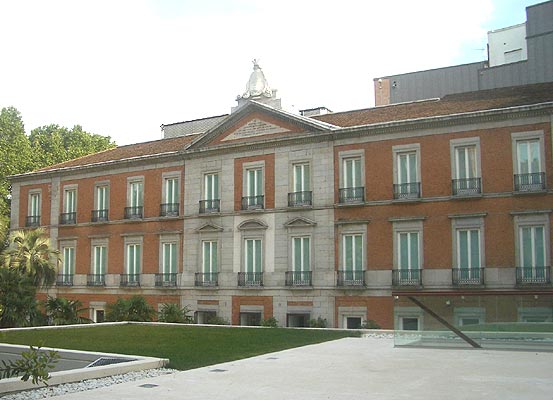 El Palacio Real
Constructed in the mid-eighteenth century, the palace was the principal royal residence from then
until 1931 when Alfonso XIII went into exile. Each royal family left a legacy of rooms splendidly decorated
from floor to ceiling. We spent much of the visit looking up at the amazing paintings on each room's ceiling.
The opulence was boggling to our simple eyes.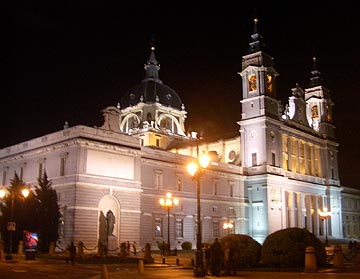 Museo de la Ciudad
For urbanists, this was a great find! The museo traces the history of the development of the
Ciudad de Madrid from prehistoric times to the present. There are models and maps of the Ciudad at
various stages of development with exhibits of items from each period. Best of all, there are
infrastructural exhibits - water, transportation, energy, and architecture. This one took two visits, too.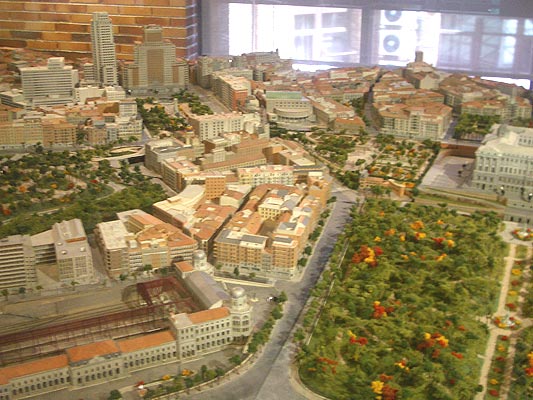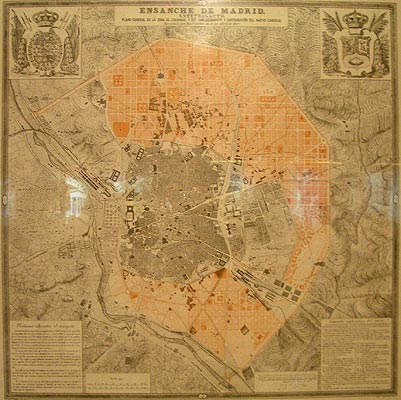 Museo San Isidro or Museo del Origens
Here was told the story of Saint Isidro, Madrid's patron saint and also the stories of the origins of
each barrio accompanied by a large scale model of sixteenth century Madrid.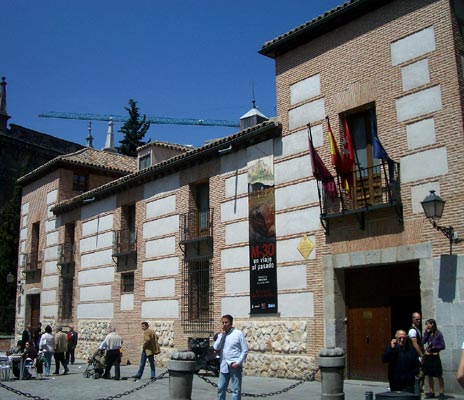 Museo Ferrocarril
The train people among us reveled at this museo where the story of Spain's railroads was told through
exhibits and the substantial collection of historic engines and cars from steam to electric to diesel.
A wonderful plus was the use of a historic wood paneled dining car as a cafe.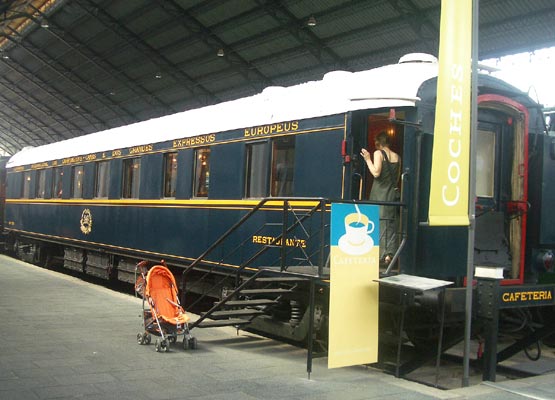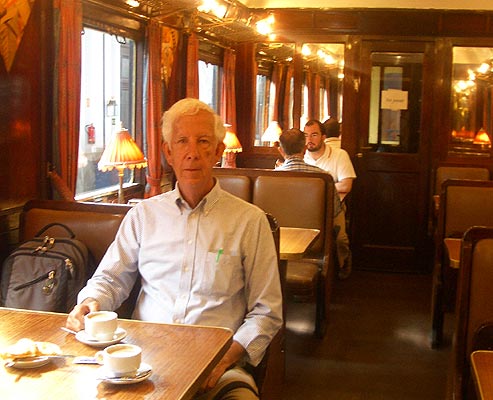 Click here to return to our Europe 2007 page