More of Mexico City - Out to the Edges


Walking from the Alameda toward the Zocalo, past stores large and small, the Torre LatinoAmericano soared high above us. We learned that the Torre had a Mirador on the 42nd to 44th floors offering spectacular views of the City - we just had to go up there!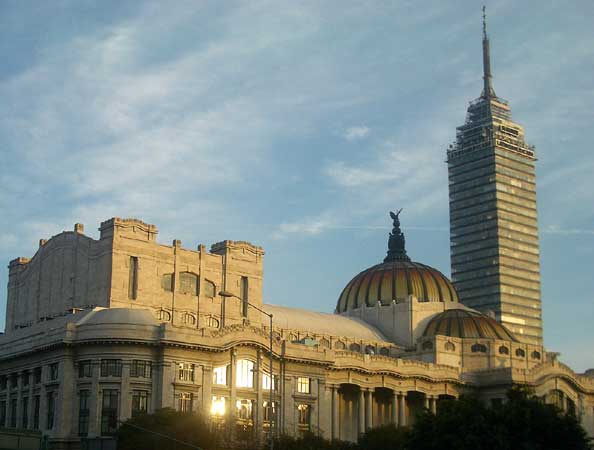 On Christmas Day the lines were long so we waited until the next day. An elevator took us quickly to the Mirador floors where large windows offered us views of Alemeda Park below and a panorama of urban development out into the far off haze.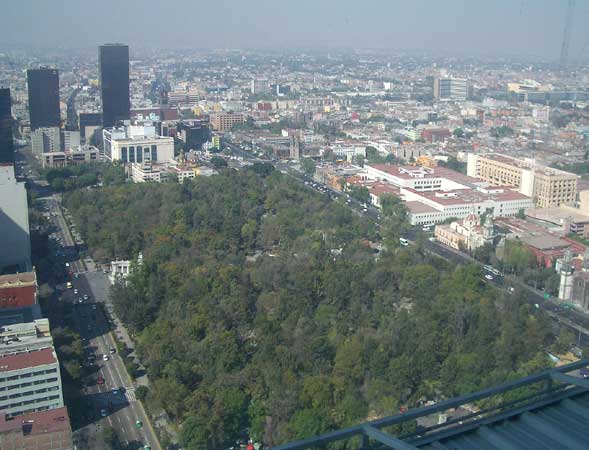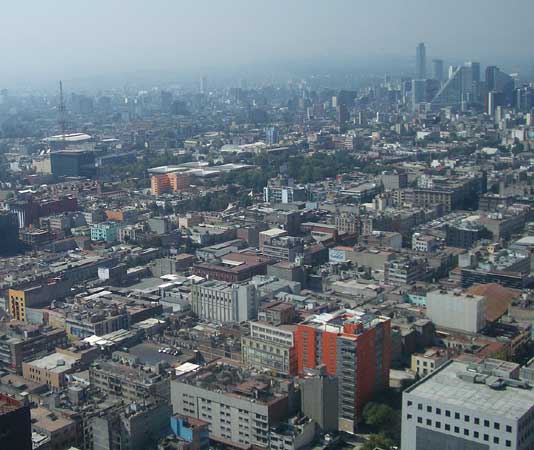 Naturally, these vistas of the great, sprawling City expanded our perspective and we were able to observe that much of the built environment was 3 to 6 stories, now mixed with the clusters of skyscrapers along Paseo de la Reforma and occasional 10 to 15 story buildings standing up above the rest.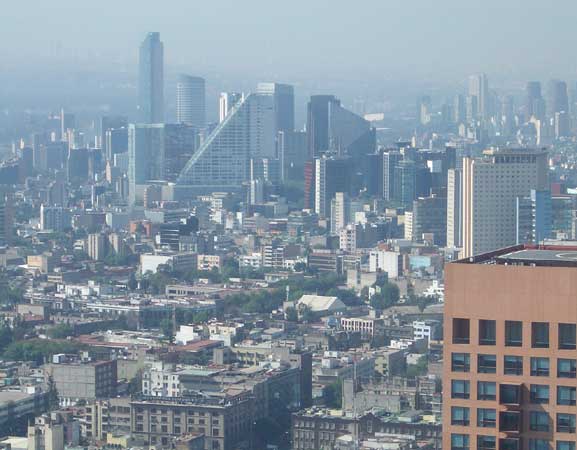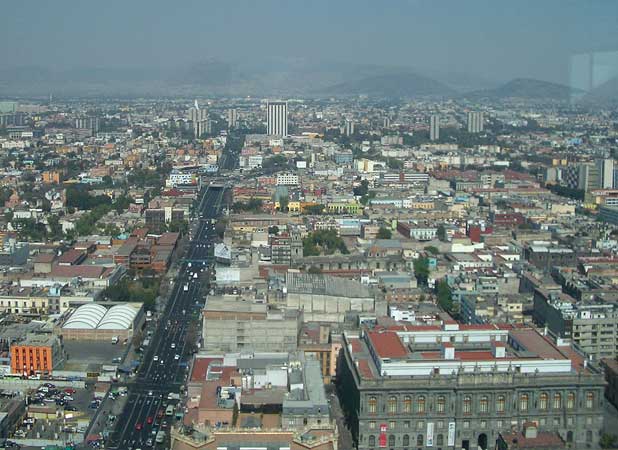 We also observed that off in the distance there were buildings climbing up the steep slopes of the mountains to the north and east, seemingly defying gravity and the risk of landslides. We resolved to visit these far edges, these suburbs, to gain a better understanding of life out there on the fringes of this great population center.
Our first foray was a ride on the trollebus (electric bus) that ran north along Lazaro Cardenas. We joined other passengers to jolt along, past neighborhoods, under the overpasses of large roads, to the Terminal de Autobuses del Norte, one of four major terminals for intercity buses. It was large and crowded with folks returning home to destinations to the north of Mexico. We found that from here, one could catch a bus to Ciudad Juarez or Monterrey or a multitude of other destinations, including cities in the US. We stopped for a snack lunch and watched the action for a while, gradually beginning to understand the level of order that must exist in this sea of chaos.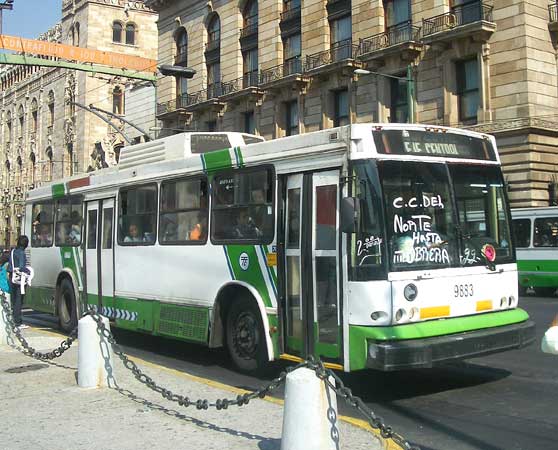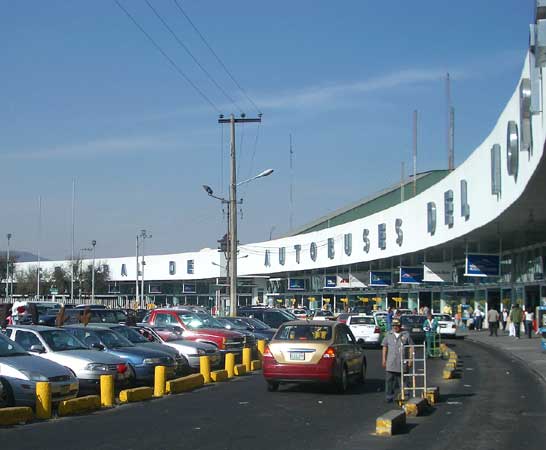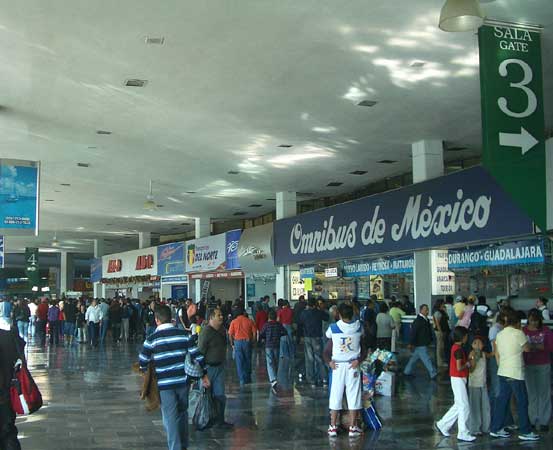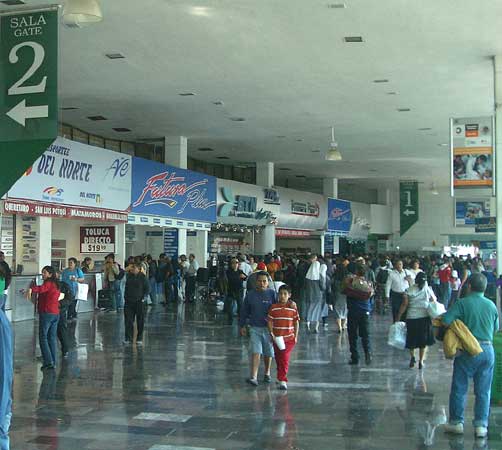 We then left, and dodged departing buses to find our way through the adjoining neighborhood to the Metrobus Station to ride back to our own neighborhood. This small trip gave us a taste of how transit worked! Overall, we were impressed. We've covered the transit system in more depth in another story.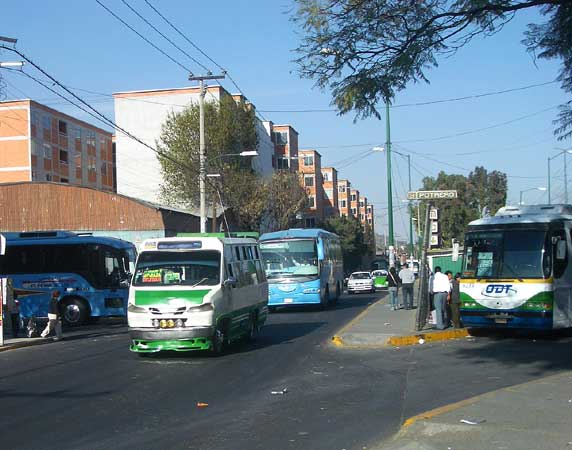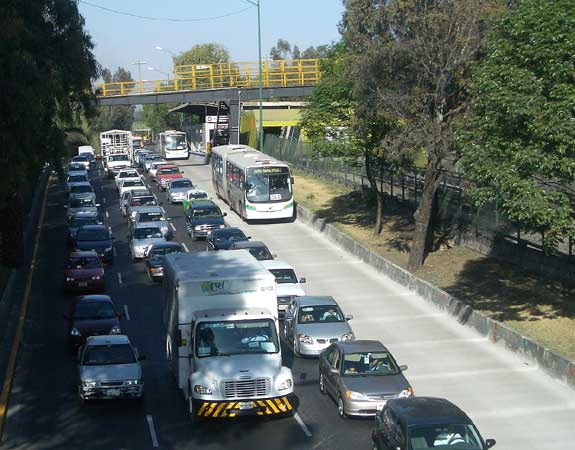 Determined to travel way out to the northern edge, on another day we traveled by Metrobus to Buenavista Station, a very new (still under construction) rail terminal for the City's first-ever Suburbanos tren. We bought rechargeable travel cards and boarded the sparkling new train to ride through neighborhoods, past industrial complexes, and retail clusters to the Lecheria Station, about 18 kilometers away and the end of the line for now.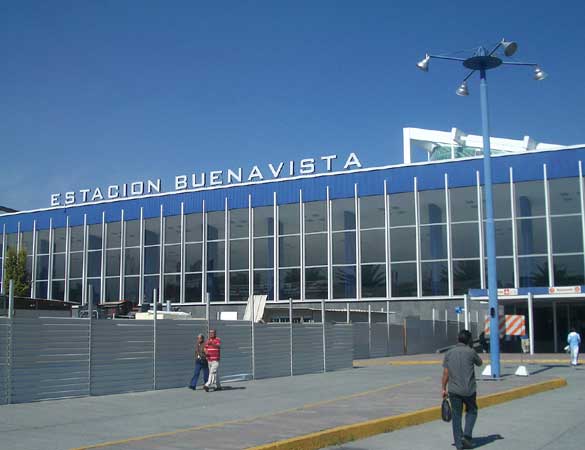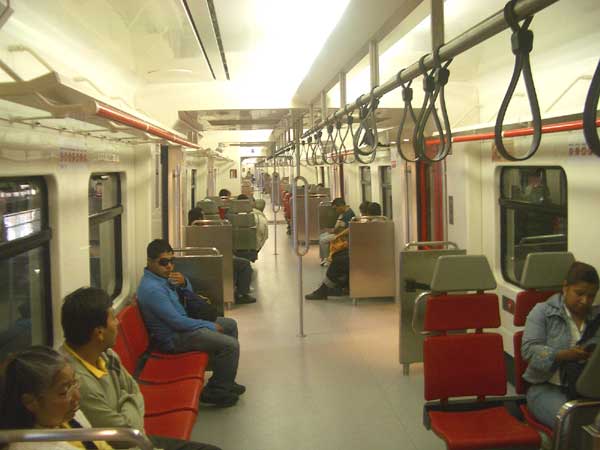 Walking through the new station (below left), we observed dozens of spaces for shops, still under construction; a Transit Oriented Development with shopping conveniently located for the commuting passengers. We noted that this new station was built with stops for a number of bus routes to nearby neighborhoods and surrounding areas.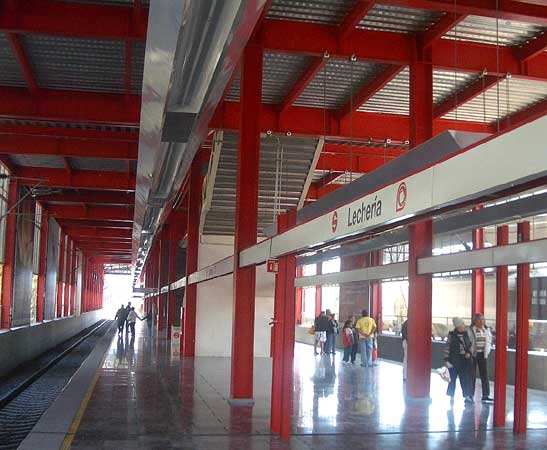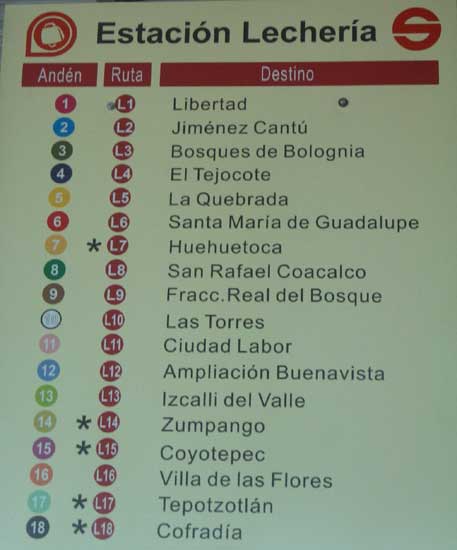 Not being sure which bus to choose, we decided to walk instead and soon arrived in the town of La Quebrada. We stopped in a small cafe for a lunch of giant tortas (sandwiches), where we were welcomed by the owners and watched with great interest as the meat, red spices and onions were combined to become the barbecued meat you see roasting outside gyro shops.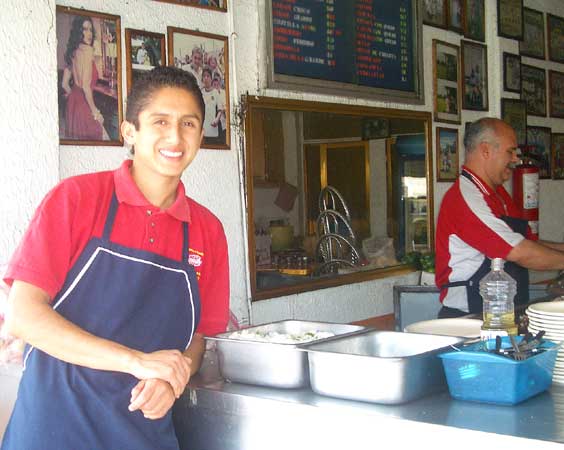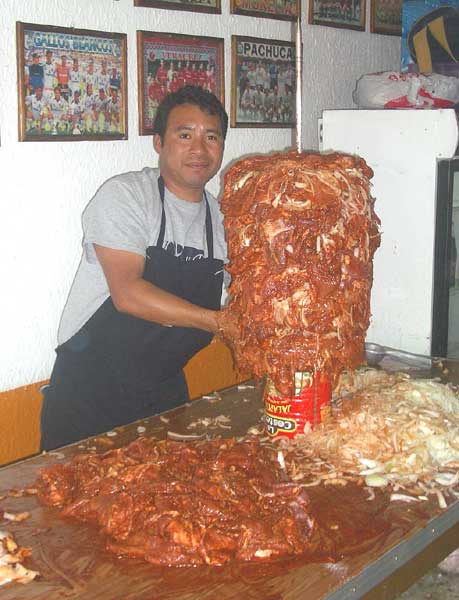 We explored this "suburban" village, visiting the park, mercado, a cluster of retail shops and nice townhouses. Beyond, we could more closely see the development that spread up the sides of nearby mountains. There were more townhouses side by side, no visible yards, narrow streets, few cars; nothing like the suburbs of the typical US city!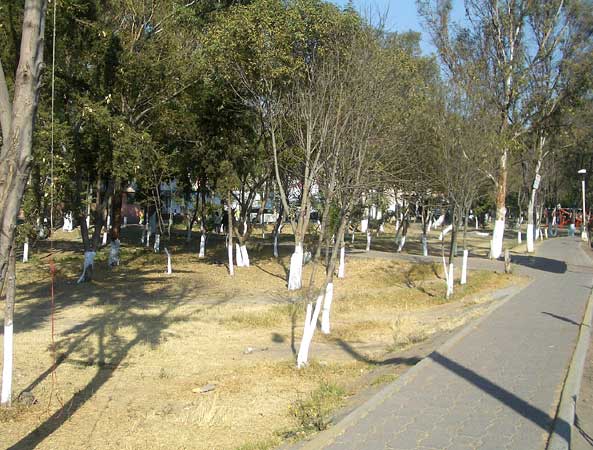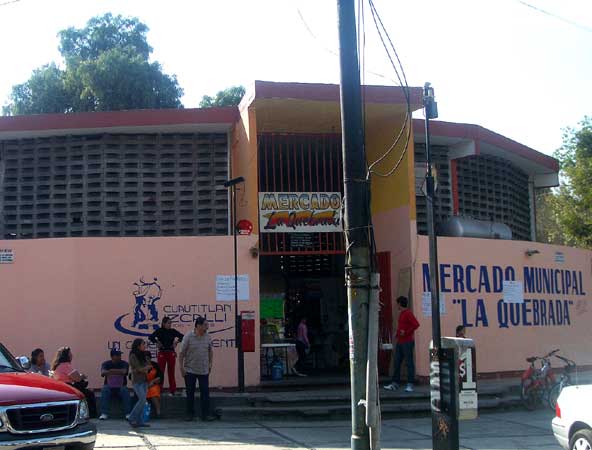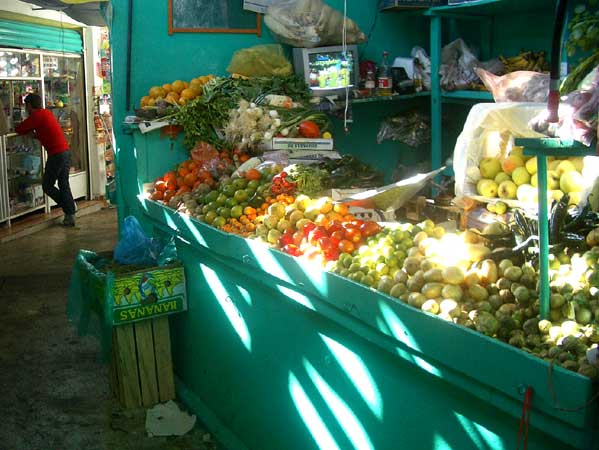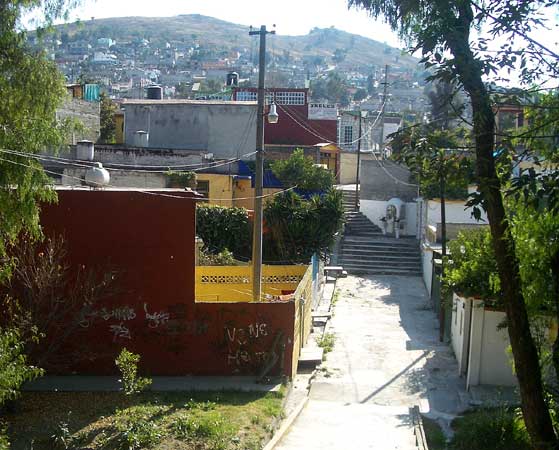 After this exploration, we considered just riding the Suburbanos train back but opted instead to ride a pesero bus, one of dozens of small white and green buses that offer passengers connecting rides. The bus we picked listed Metro Tereo as a destination so, although we weren't sure where this was precisely, we were sure we could figure it out when we got there! So, we boarded and had a wild ride, past residential neighborhoods (below), then onto a main road past big box stores and even a small refinery.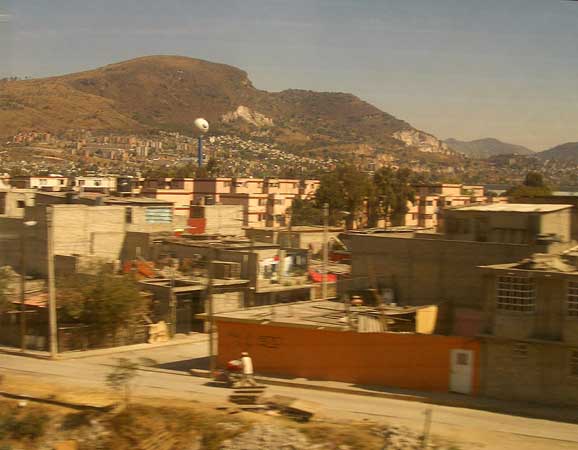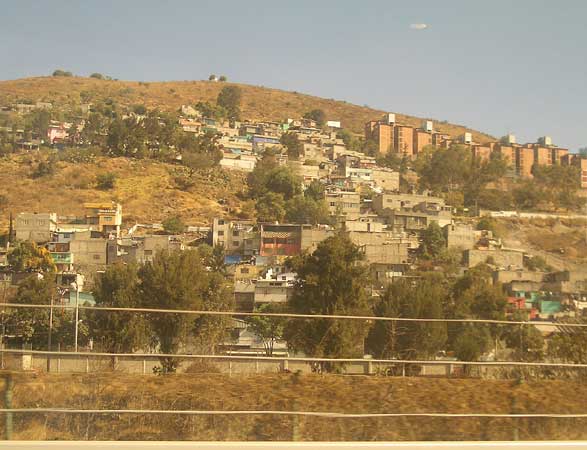 We finally arrived at a giant complex of buses, our destination. As we disembarked with everyone else we realized that Metro Tereo was another name for the Cuarto Caminos Metro Station, the end of Metro Line 1. After a bit of exploration, it became clear that commuters would ride the small buses from near their homes to this Terminal, where they would proceed down into the Metro, through a maze of guard rails and turnstiles to board the trains into the City. This system was clearly designed to handle the thousands of commuters that traveled back and forth from the suburbs to their jobs in the city. What the crowds would be like at 8AM on a weekday, we couldn't begin to guess.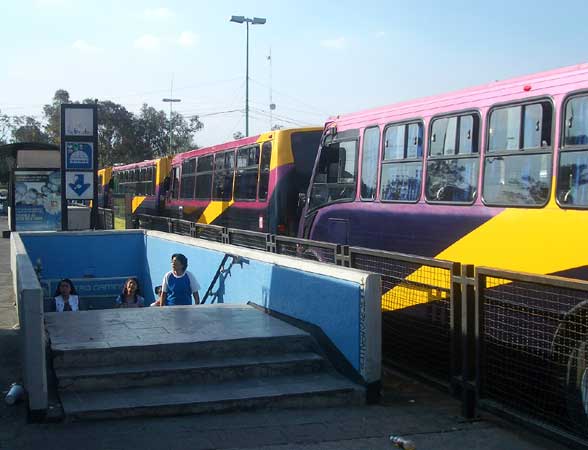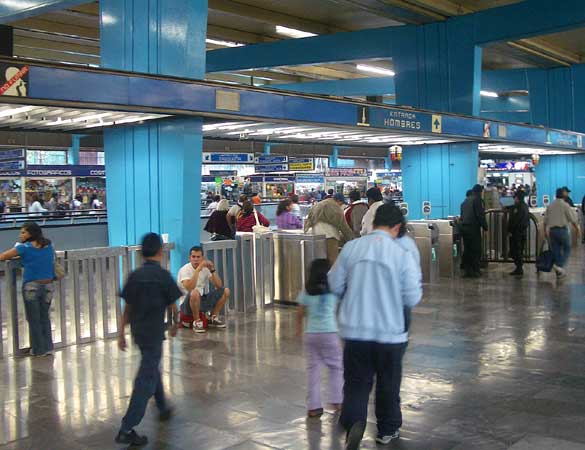 We boarded the Metro to ride back to our own neighborhood, feeling as if we had discovered another small section of Mexico City's edges, met some new friends, and added to our understanding of this great megalopolis.
Click here to return to Our Moving on to Mexico - Winter 2008-2009 page