Mumbai - City of Maximum Urban Vitality


Morning in Mumbai on our first day, we joined the streams of people walking to work. Men were dressed in slacks and crisp shirts, women were in bright, flowing saris or selwar suits, everyone was carrying something - files, laptop cases, bags, or packages. Every workday, thousands of people ride from the suburbs on the most overworked commuter rail system in the world into the centre of Mumbai. They stream from the central railway station and walk or hop onto the packed city buses to complete their journeys.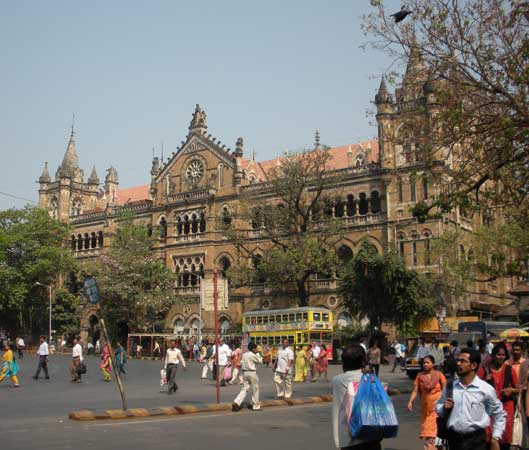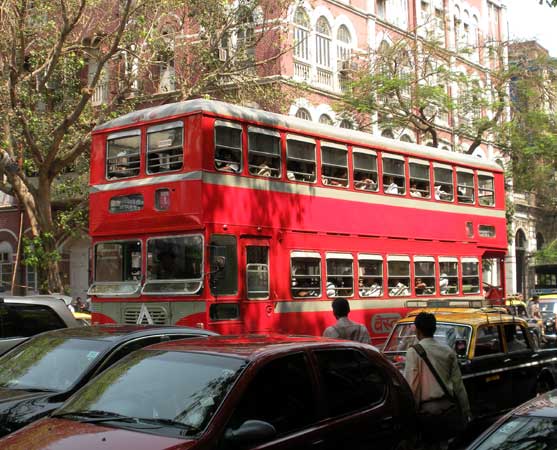 The shop keepers open their big metal doors, sweep or rinse the sidewalk just outside. The sidewalk vendors set up shop - displaying their wares on tables, tarps, racks and shelves, offering an incredible range of stuff. The visual impact was staggering and a bit confounding as we walked along the cluttered, uneven, cracked sidewalks but we had experienced this in Ciudad de Mexico, too, and had practiced walking safely while looking and finding our way.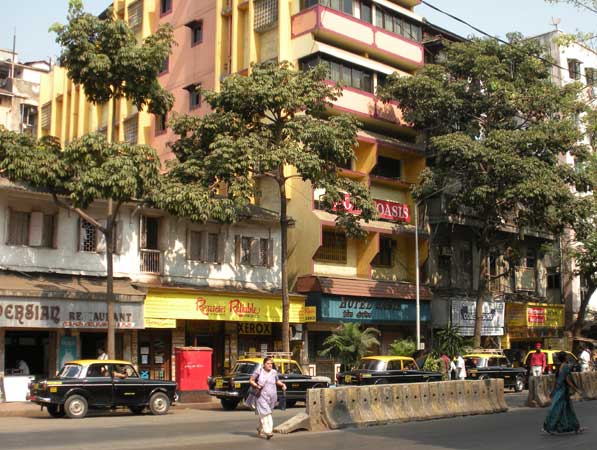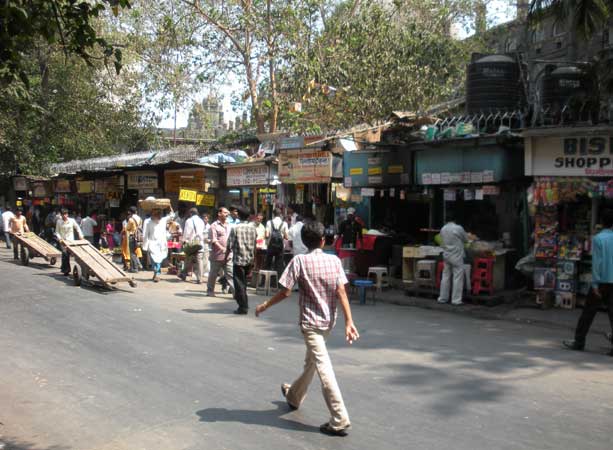 Since this was our second visit to this city of maximum urban vitality, we felt a degree of familiarity as we walked along busy DN Road, looking for an ATM, a place to eat and a travel agent. After finding the ATM and enjoying our first Indian meal, we sought assistance at Thomas Cook Travel, the venerable British travel agent. Inside it was pleasantly cool and we were invited to a desk by a young woman agent. She and her colleague helped us to purchase E-tickets to fly from Mumbai to Kochi in Kerala.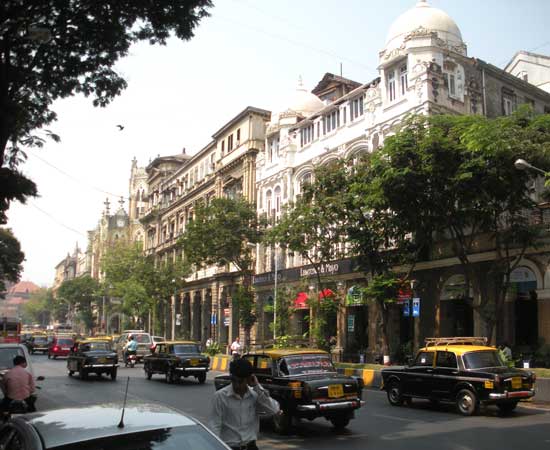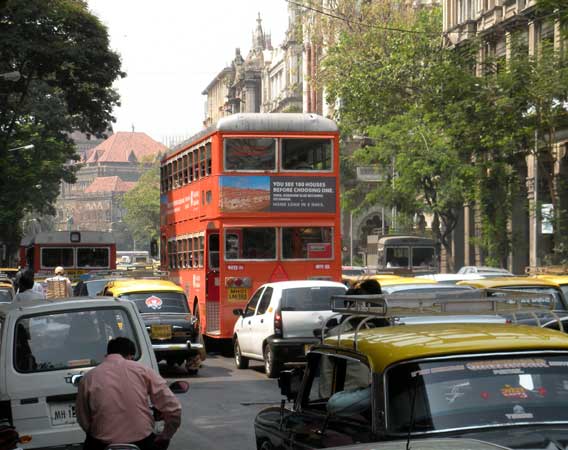 We spent the next few days adjusting to 12½ hours of time change and reacquainting ourselves with life in India. Mumbai, shocked and wounded by terrorists last November, was much as we remembered from our first visit in 2006: congested, noisy, lively, ill kept, dynamic, and vigorous. We enjoyed revisiting the classic British era buildings and returning to a restaurant that was one of our favorites back in 2006.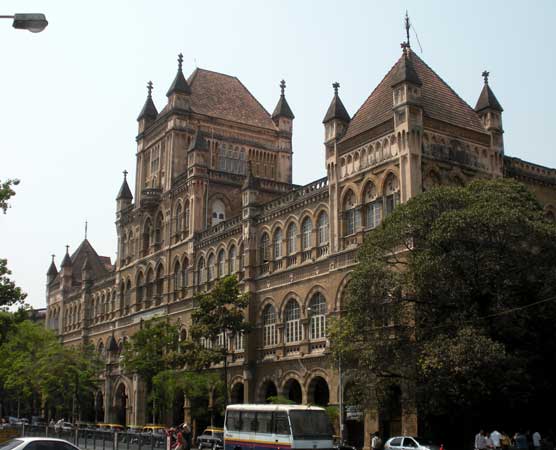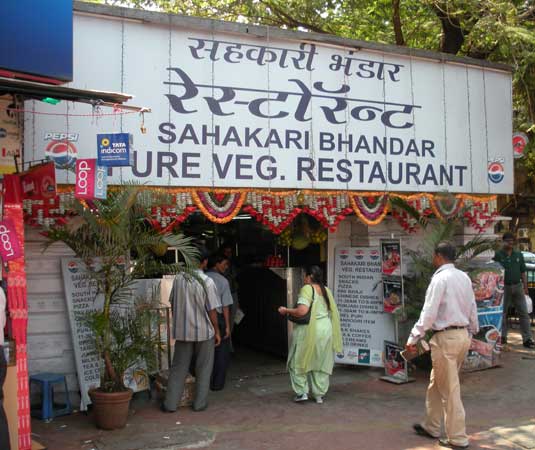 The area around the Gateway of India, the Taj Mahal Hotel, and Leopold's Restaurant, the focus of the attacks, was still under repair. More police were present, but there were many tourists, including a number from visiting cruise ships, browsing the narrow streets of nearby Colaba.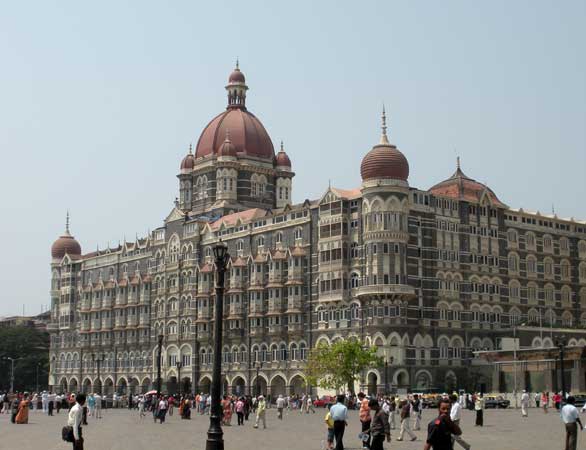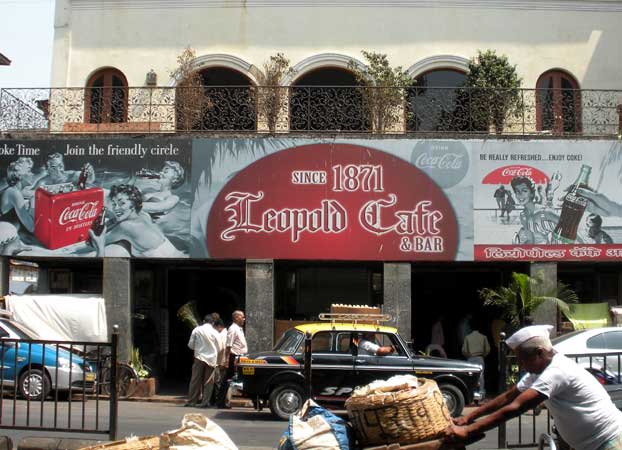 On a return visit to the Chhatrapati Shivaji Museum (Prince of Wales Museum), we savored the Indo-Saracenic architecture and the eclectic collection ranging from ancient statues of Vishnu, Ganesha and rest of the panoply of Hindu gods, miniature paintings of the Mughal emperors, and the Tata collection of European paintings.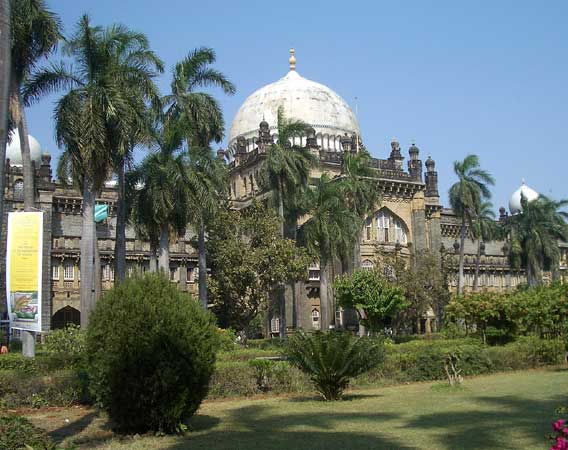 This visit, we were determined to visit Crawford Market, the city's great food Bazar, housed in Raj-era Buildings. An insistent 'Official Guide' provided a walking tour past vast piles of papayas being packed for shipment to Dubai, lush mangoes and other fruits and veggies, sacks of rice and lentils, anxious puppies, kittens and bunnies in cages waiting for people to take them home as pets.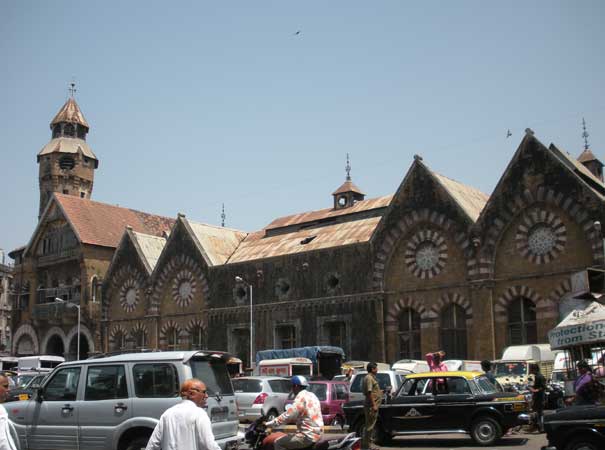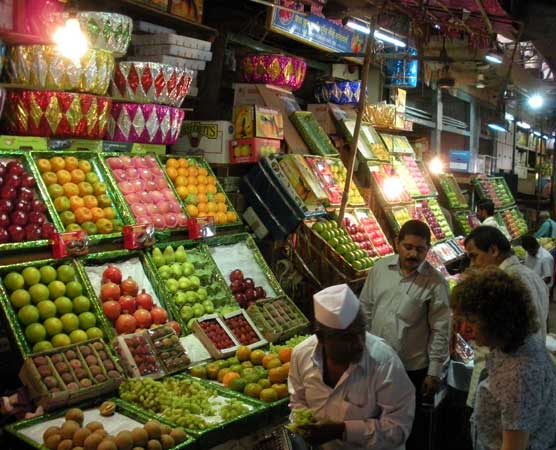 After this brief visit, it was time to move on. We rode by taxi to the spruced up domestic airport, a ride that offered a window on all that Mumbai is - from some of the most intense informal (slum) development to the very contemporary Banda-Kurla office complex. Leaving further exploration for another time, we flew away to Kerala, "God's Own Country".
Click here to return to Our Revisiting India - 2009 page