Our Home in Rome


Leaving Pisa, the train took us south along the coast. Arriving in Rome, we jumped off at the first stop, Statione Ostiense, much nearer to our new apartment than the main train station. A two-stop Metro ride and five minute bus ride brought us to our new neighborhood. We found our way to the apartment building and met Wen and Giancarlo, the folks who were renting us the apartment. They gave us some helpful suggestions and left us to settle in.
Our new home is right on the Tiber, on the top floor, with nice views out over the city.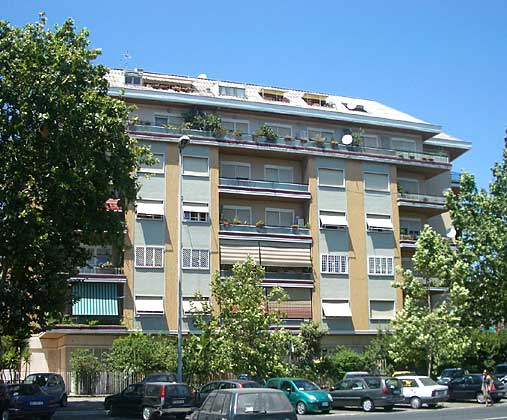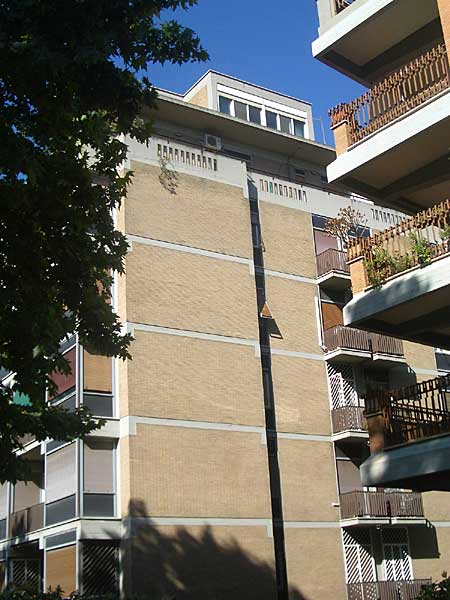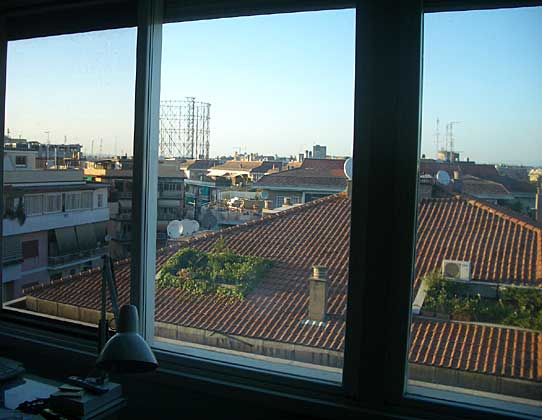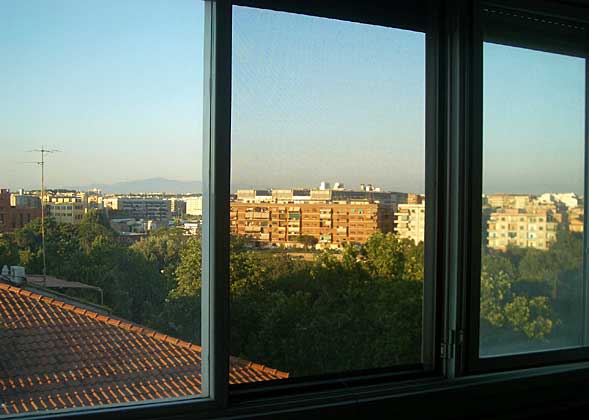 It's a nice size studio, with a main room which serves as a living and dining room, bedroom and office plus a compact kitchen and bathroom. Not fancy, but comfortable, and with high speed internet.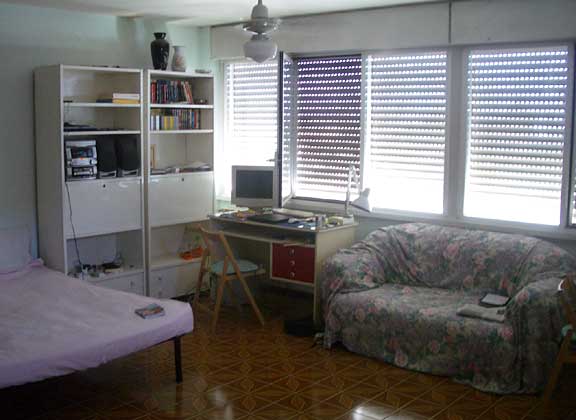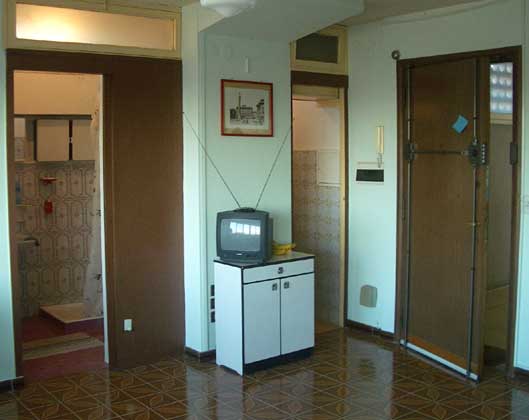 We immediately set out to find a few of the essentials - restaurants, of which there are many, and a gelato shop.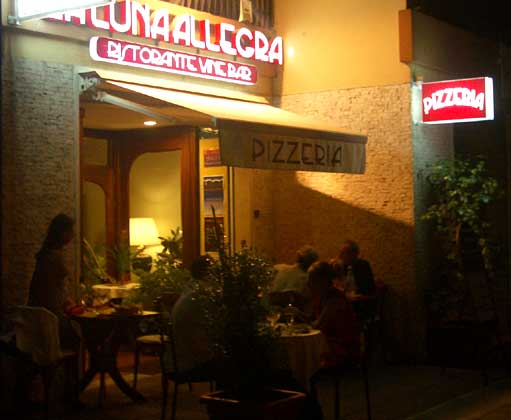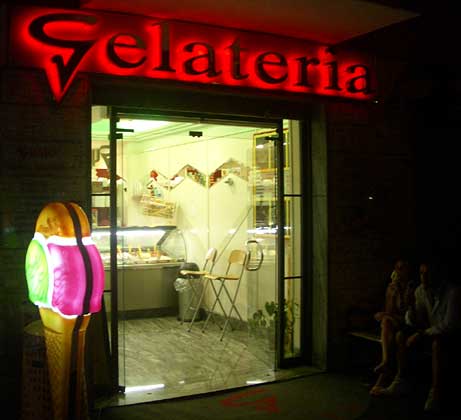 A few steps from our front door is a friendly cafe where we stop for caffelatte (coffee with milk) or a beer rather regularly.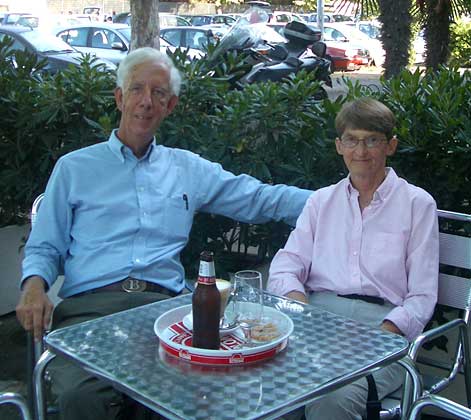 One of the things we value about having a place of our own is to 'eat at home' some of the time. Our neighborhood has many choices to buy food, from larger supermarkets (top pictures) to smaller Alimentari (lower left), to store front fruit and veggie shops (lower right).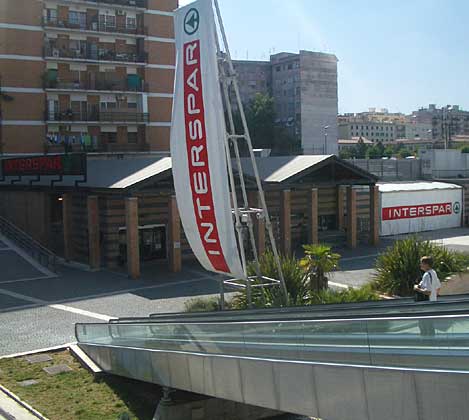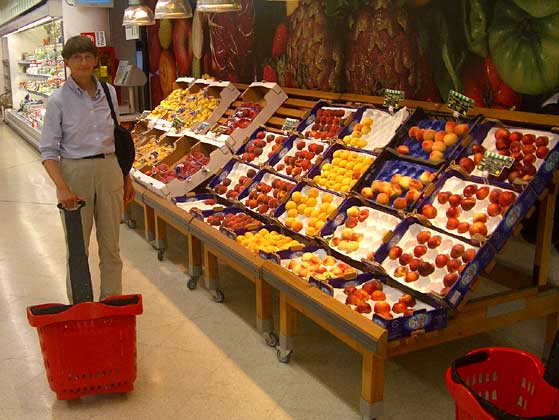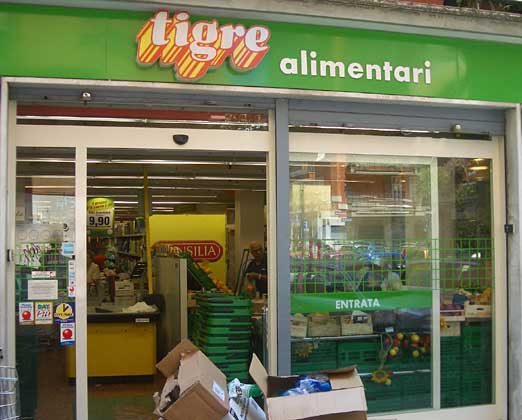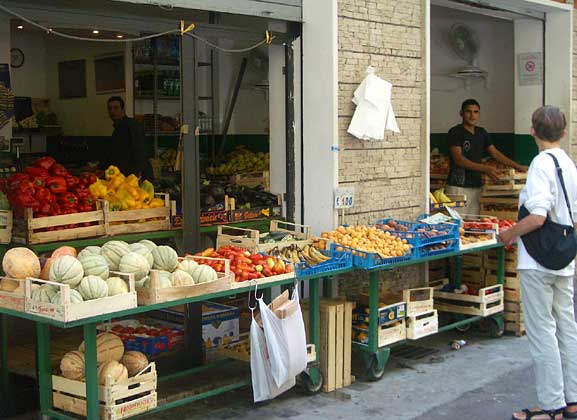 A typical breakfast looks like this, even including crema di arachidi (peanut butter), straight from Albany, Georgia.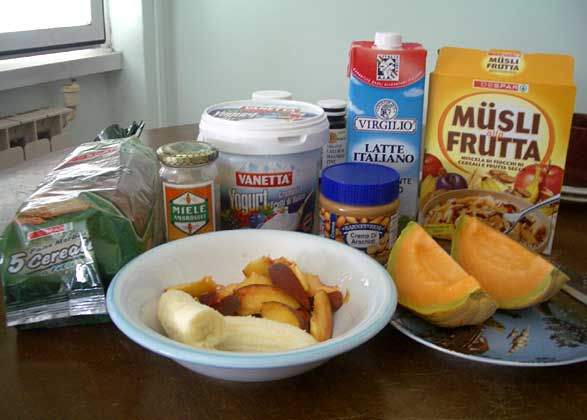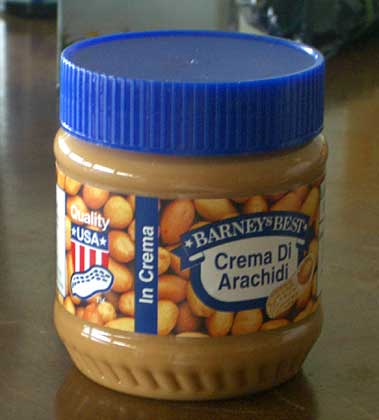 Our neighborhood has turned out to be a great choice for us. It is not touristy at all, and instead it's an upper/middle class area of apartments of 5 to 10 floors, many with shops at sidewalk level.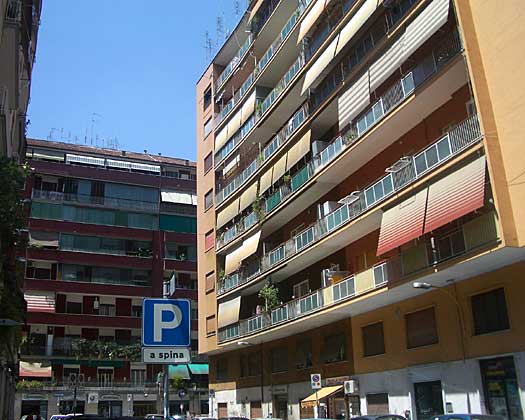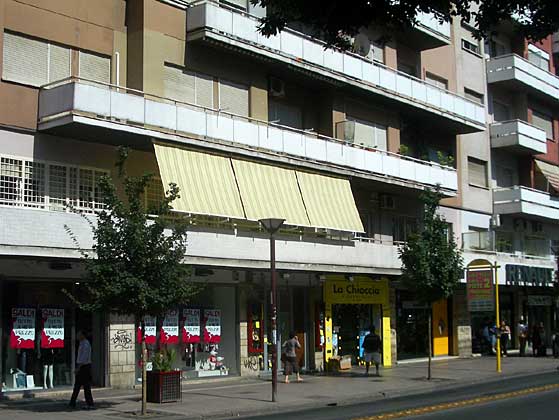 We especially enjoy the availability of many cafes, pizzerias and restaurants to choose from. We have a couple of favorites (see pictures above), but they are all good. Interestingly, many of the pizzerias do a fair amount of business in takeout.
As we walk along the sidewalk, we pass virtually every kind of business you can imagine - hardware stores, gelaterias, hairdressers, dry cleaners, clothing shops, tabacchieria's (they also sell transit tickets), even small storefront auto repair shops, and so on.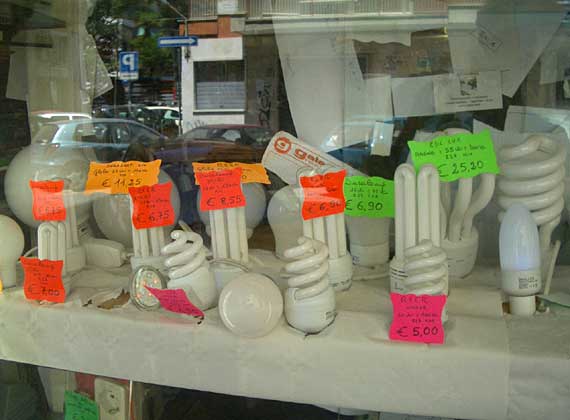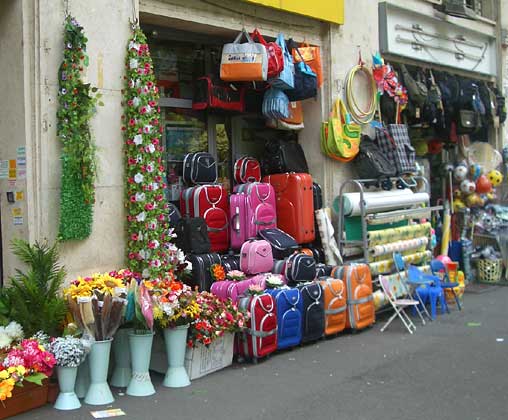 In some places, there are shops and businesses below street level. Two we've found are a Mercedes Benz repair shop and a wonderful camera and electronics store. It's fascinating to wonder whether anyone would never find these places unless they knew exactly where to look. We were sent to the camera store to buy a new battery for our camera and were fortunate we were looking in the right direction at the right time to see it.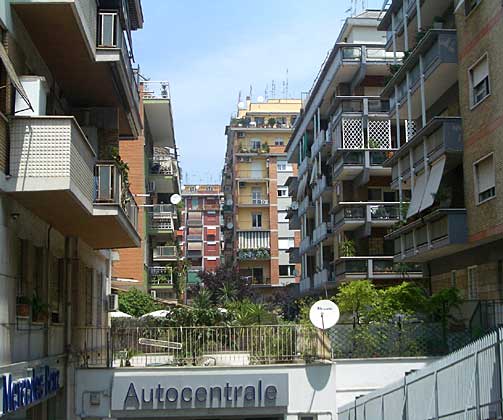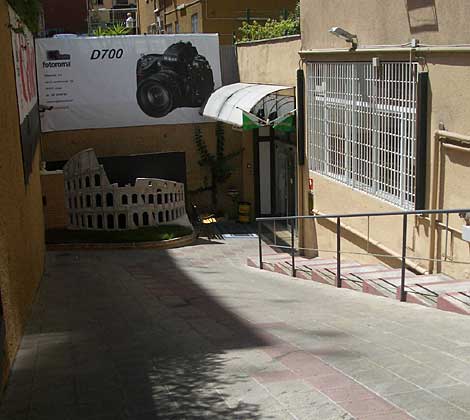 Out on Viale G. Marconi, the major street of the area, there are frequent buses so we can easily travel anywhere in the city. Roma is also building a system of trams, in dedicated lanes to try and improve travel times versus the buses.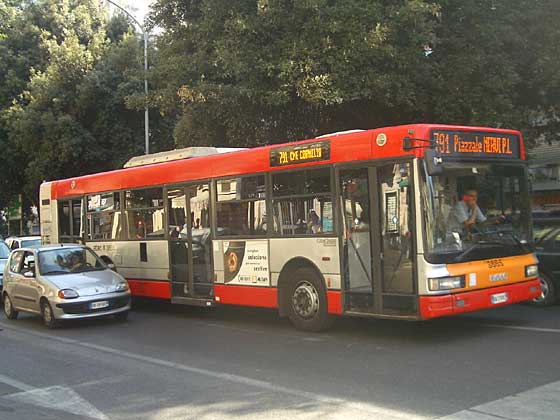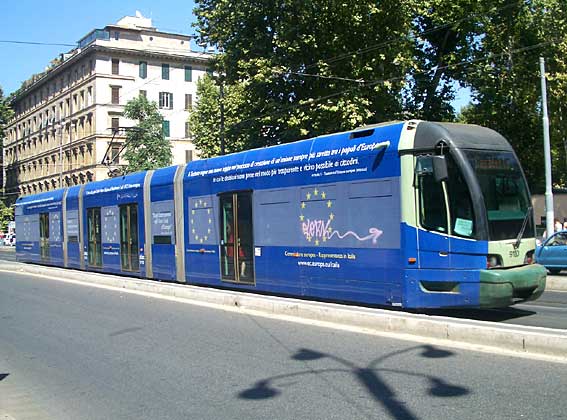 Click here to return to More Adventures in Europe - Summer 2008 page