Segovia - Experiences and Impressions

Early one morning, we hoisted our day packs and headed out. Madrid was still sleepy at 8:00 AM, recalling that the normal bedtime is after midnight, so we walked to the bus stop and boarded with a few sleepy people. It was a short ride to Estacion Atocha , the main railway station, where long, medium and short range trains arrive and leave. After a bit of waiting in the wrong lines, we discovered that trains to Segovia are Cercanias, their regional trains. We bought tickets and had time for cafe con leche and bollerias before proceeding to the platform to await the train. On board, we found seats and the trip began, mostly underground at first and then we were in daylight, watching the outskirts of Madrid going by.
The train made plenty of stops and wound its way north up into the Sierra de Guardarrama mountains, a scenic ride, indeed, and then down into the valley of the Rio Eresma to Segovia.
From the Estacion Segovia, we took a bus through the modern city of five story apartments with shops at sidewalk level and were dropped off under the great columns of the aqueduct. Built by the Romans in 100 BC, this amazing water management project still stands, held up by design, not mortar. We walked around one of the columns gazing up in wonder. Then we took stairs up to the old city walls for a view along the length of the aqueduct stretching across to a hill beyond. The photographer relished the challenge of capturing the essence of this engineering wonder from every perspective.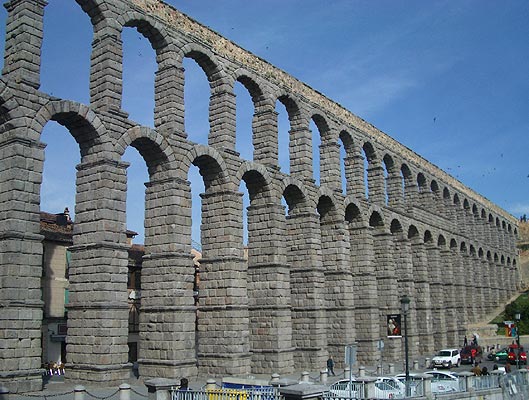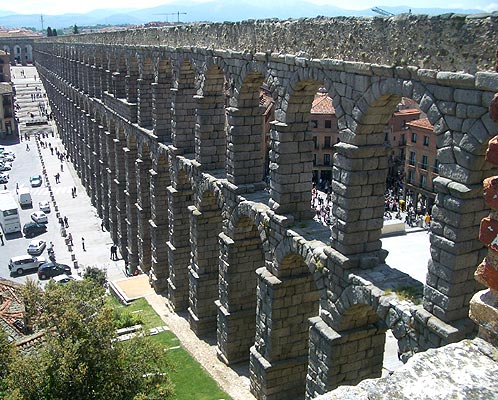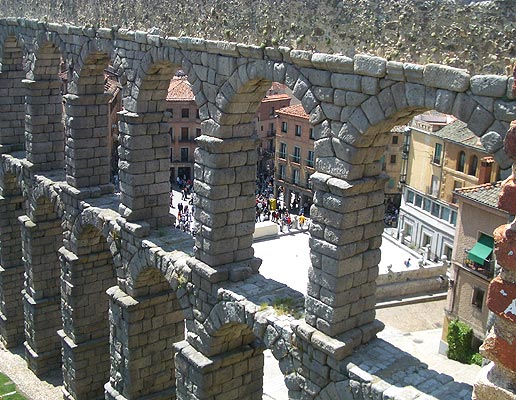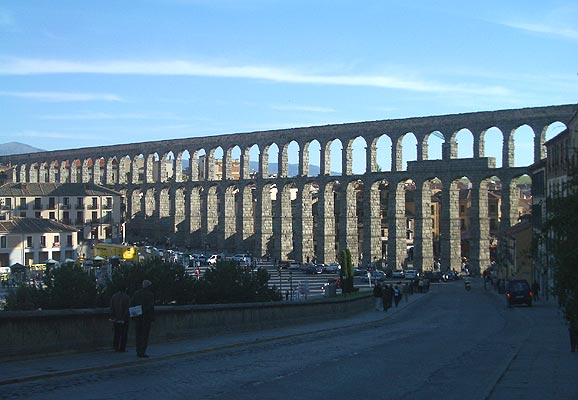 During the next 24 hours, we explored the old city, wandering the narrow lanes, climbing along the ancient walls, walking the paths of the peaceful park, past vegetable gardens, outside the walls.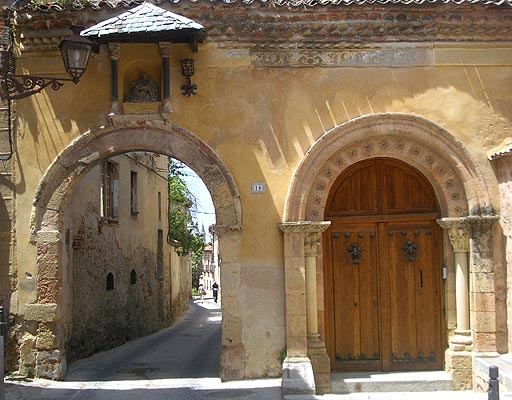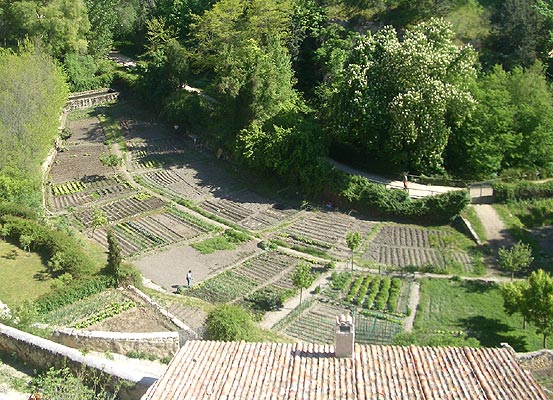 We explored the Alcazar, the fortress that defended the city (left below), and the Cathedral with buttresses flying and towers soaring (right below).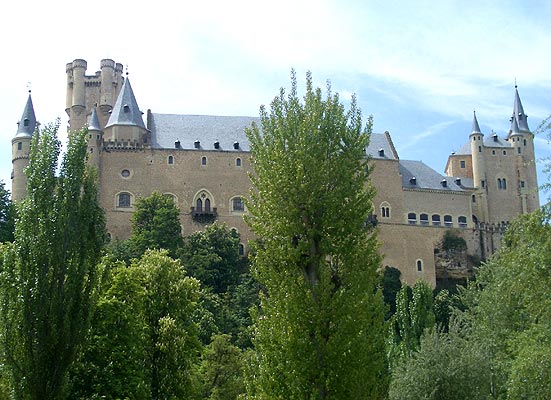 Most compelling to us was the aqueduct, of course! We walked its length, observing the way the arches and columns were constructed to maintain the slight slope of the waterway above the undulations of the natural terrain. We tried to imagine those Roman engineers calculating the angles and placement for each cut stone without computers!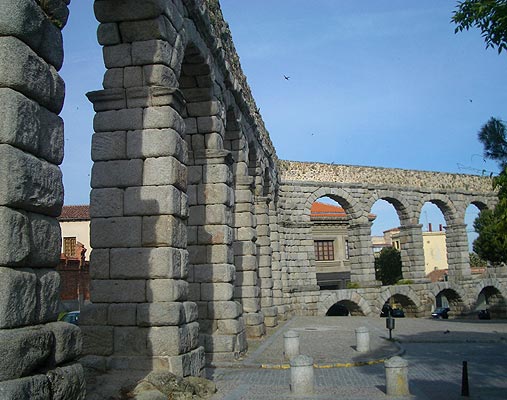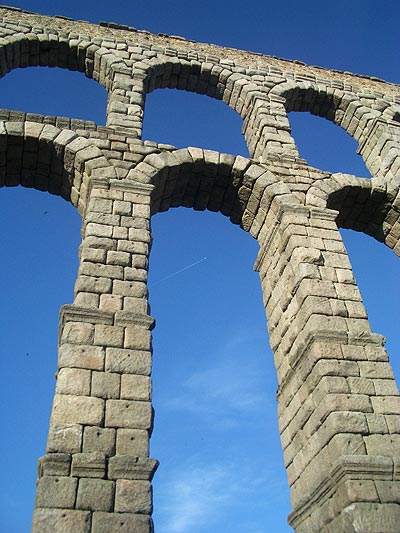 In the evening, we joined a crowd of Segovians and tourists for a street fair with two of the most innovative merry-go-rounds we had ever seen. Tempted to ride, we satisfied ourselves with watching the kids gliding up and down to the music.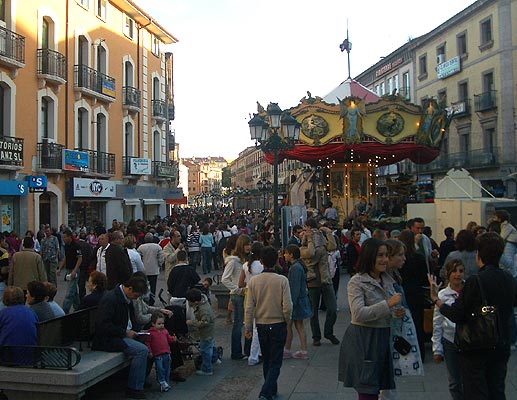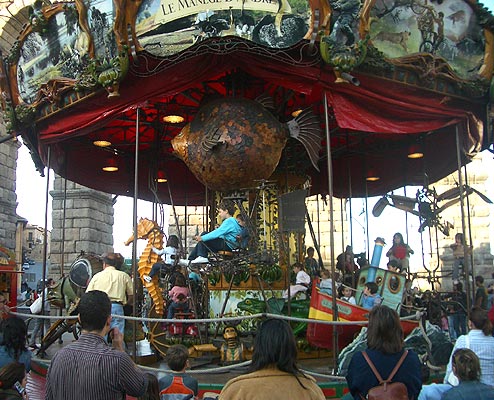 For the return trip, we took a bus - faster but much less interesting than the train. Back in Madrid, we felt back home again after a trip into Spain's past.
Click here to return to our Searching the World page