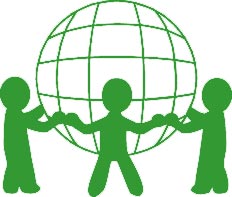 What About Developers?
Developers, public and private, make the work of the designers and planners come to life. They make the investments and build our cities.

Over the last 60 years, single use zoning codes required the separation of land uses so developers responded by building, car oriented subdivisions, malls and industrial parks - sprawl. At first, they built closer to city centers, but over the years, moved out to more distant locations. Mixed use was often illegal.
In the 21st century, more and more people are realizing that life in the suburbs is not as much fun as it used to be. Many people have tired of increasingly longer commuting times, complete dependence on their car for all trips, and taking care of those large yards they once thought they wanted. They are seeking a more urban location, with stores and restaurants they can walk to, and even a bus or train to take them to farther destinations. But they are largely unable to find such housing.
Now, new and greater pressures are having a more dramatic impact on the model for housing demand. Gasoline prices in the US are now at record highs and still rising. A sharp and still unresolved credit crunch is resulting in precipitous drops in the prices of homes, forcing foreclosures on many home owners.
A recent story on National Public Radio's Morning Edition by Katherine Schalch brought some interesting insight to this problem. She reported that homes in the Washington, DC metro area that are close to transit were retaining value while those in far out car dependent suburbs were experiencing large drops in value. In fact, "At a recent auction of foreclosed homes north of Washington, in the Maryland suburbs, there weren't many takers. All of the addresses are far from downtown, and average commute times are among the highest in the nation." High gas prices are causing people to rethink their decisions to live out in the country and they are seeking homes where they can take transit to work and walk to stores in their neighborhood.
Could this be a tipping point for the paradigm shift from car oriented suburban development to people oriented urban development? That this shift has been coming was demonstrated by surveys completed in the last 5 years or so. One survey conducted for the National Association of Realtors and Smart Growth America found that 55% of home seekers wanted a home where they could walk to shopping, restaurants and a school with a commute of less than 45 minutes.
Some developers are beginning to respond to this shift, but most new homes being built today are still in the suburbs. The supply of walkable urban homes is nowhere near the demand that this survey predicts, causing prices to be significantly higher than for comparably sized suburban ones.
The challenge that the development community faces is that they must change their business model. They must now learn how to build higher density, mixed use neighborhoods, as they educate the financial community about investing in this kind of development. They also need to work with local governments to reduce the legal barriers created by the zoning codes and development approval processes. Last, but certainly not least, they need to educate the nervous neighbors!
Daunting as all this might seem, we have observed places where real urban development is occurring. Many cities are seeing a dramatic rejuvenation of their downtown cores as older buildings are transformed into lofts and apartments; and restaurants, shopping and entertainment venues arise to cater to the new residents. Portland, Denver and even Fort Myers, Florida are examples of this.
Also encouraging is the emergence of people oriented urban communities outside of the city centers, on the sites of now defunct shopping malls, former airports and even close-in undeveloped tracts of land. Examples are Englewood in Denver (a former shopping mail), Stapeton in Denver (a former airport) and Mesa del Sol in Albuquerque (an undeveloped mesa south of the airport).
To learn more about two of these places,
Click here to read 'The Renaissance of Downtown Fort Myers, Florida - A Study of Partnership between Planners and Developers'
Click here to read about the 'Mesa del Sol Master Plan - Urban Living on a Grand Scale'.
Return to Our People Friendly page