Exploring Auckland In Search of Walkable Urban Neighborhoods

With over 1.4 million residents, Auckland has a vibrant CBD along with many surrounding suburbs spread over more than 1000 square kilometers. Could we find real walkable urban neighborhoods here? We set out to find the answer!
From our hotel at the top of Queen Street, the main retail street, we walked downhill and into Aotea Square. In this great public space, Auckland's festivals, parades, political rallies, cultural shows and community events occur. Here, the Aotea Centre and the nearby Civic Theatre join with the elegant New Zealand Baroque Old Town Hall to provide Auckland's primary arts and entertainment venues. We were fortunate to attend a wonderful classical music event in Town Hall.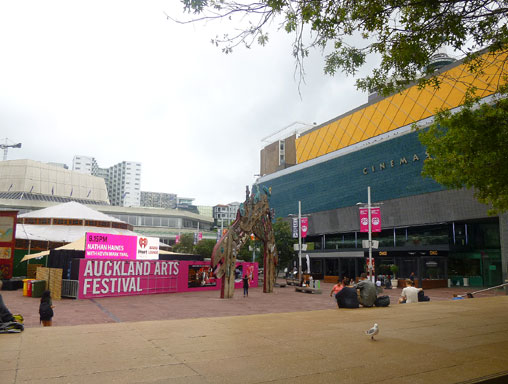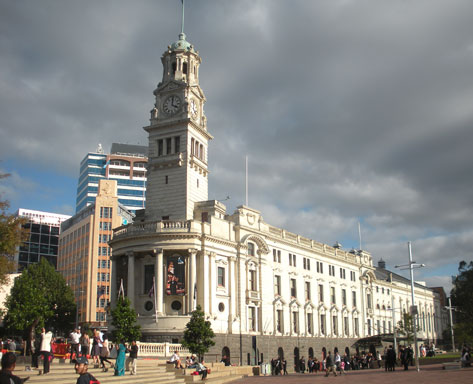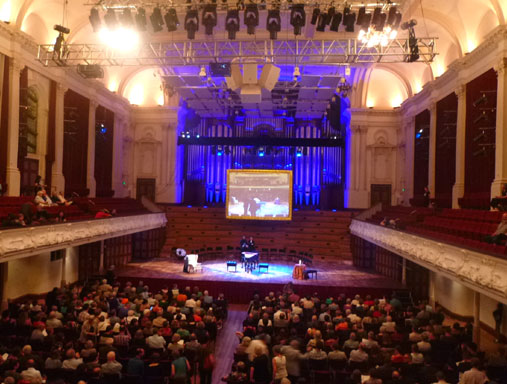 Continuing our walk, the area became more commercial, with an amazing array of shops, stores, cafes and fast food restaurants, and further on, the office buildings of Lower Queen Street.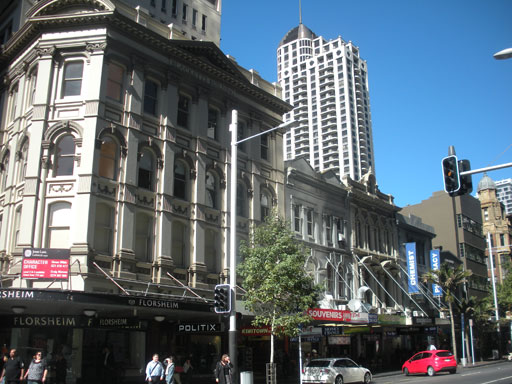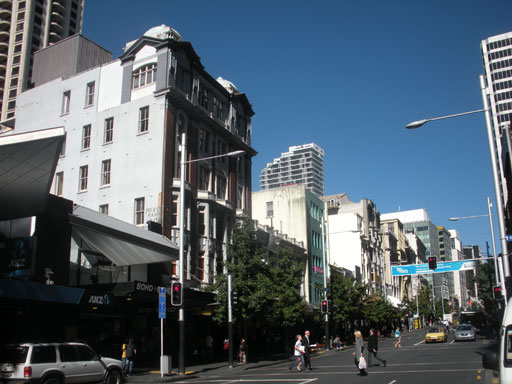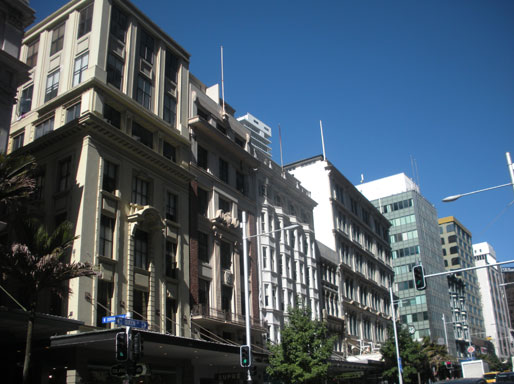 The CBD has a definite busy "big city" feel. There are plenty of skyscrapers, overshadowed by the Sky Tower.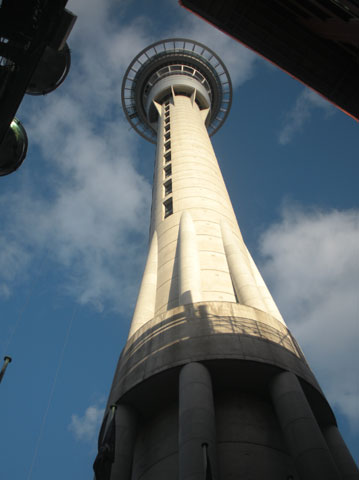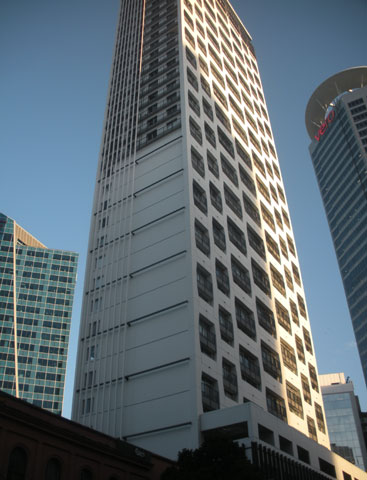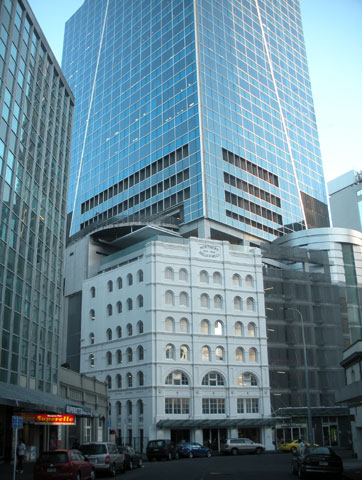 Reaching the harbor, a giant cruise ship towered above us! The cruise port is right there! Next to the cruise port is the Ferry Terminal for boats to the suburbs across the bay.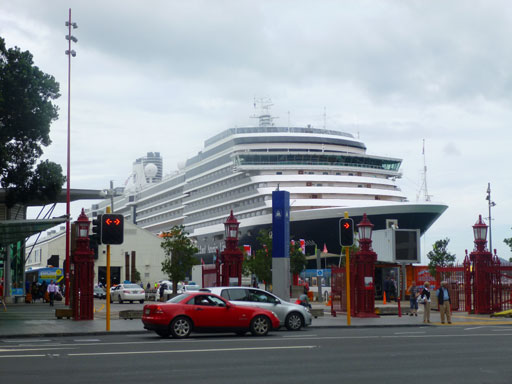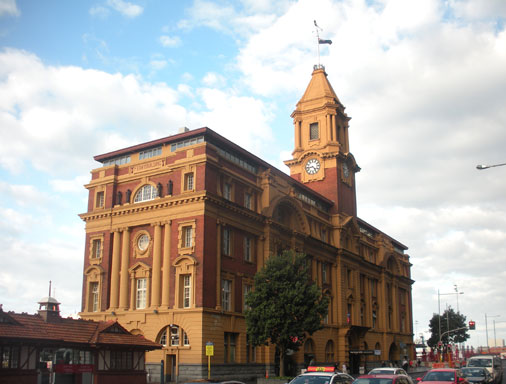 The Britomart Transportation Centre was also right there. We stopped to admire the historic front facade, which has been carefully retained, and later observed the modern structure at the rear.
Britomart serves as a hub for the commuter trains and buses of Auckland's expansive and expanding transit system. We really have to give credit to the Auckland city fathers for their commitment to providing car alternatives.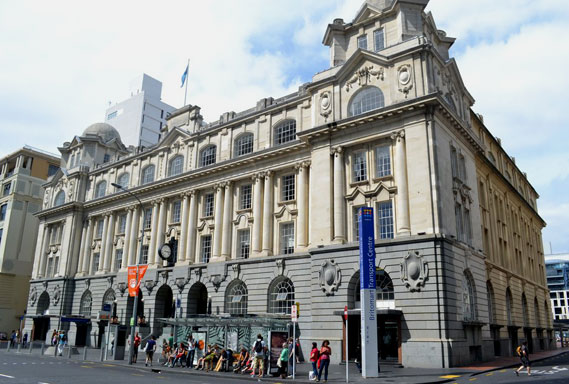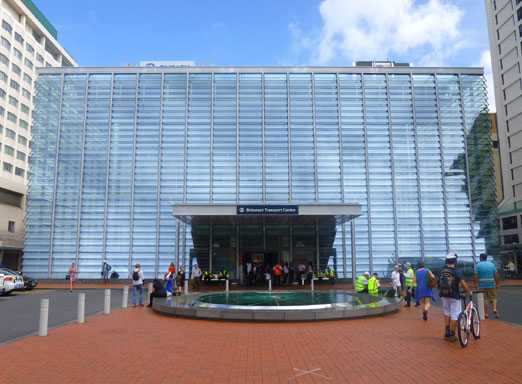 But would the CBD be a good place to call home? We learned that there were more then 24,000 apartment units within the CBD, with a total population of 40,000! Many CBD residents are international students and Asian immigrants. We observed many mixed use buildings with ground floor shops and residences above. The predominance of high rise residential buildings, relatively narrow streets and busy and more crowded sidewalks created a place that, to us, seemed congested and crowded. We wondered later whether we would enjoy life there.
On Saturday morning, we discovered an open air market behind the Britomart! As we wandered past the stalls selling all sorts of local foods and other stuff, we found our feelings of community spirit were improving!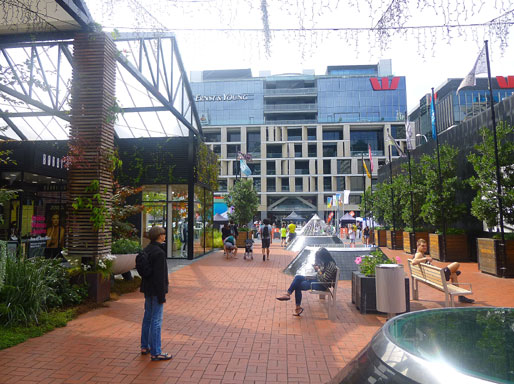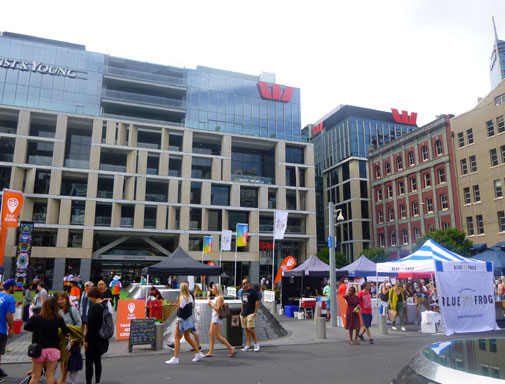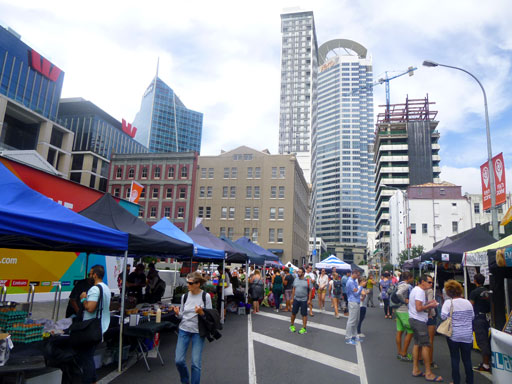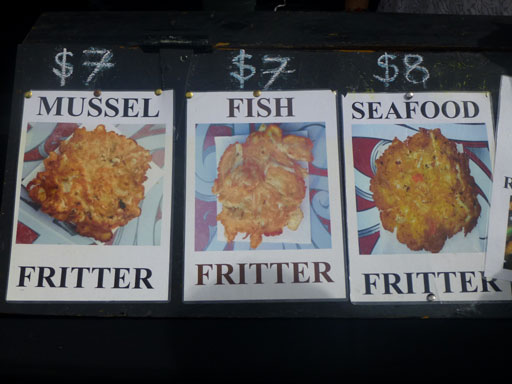 With the Cricket World Cup matches being played, a FanZone enabled everyone to watch the play on a large screen TV!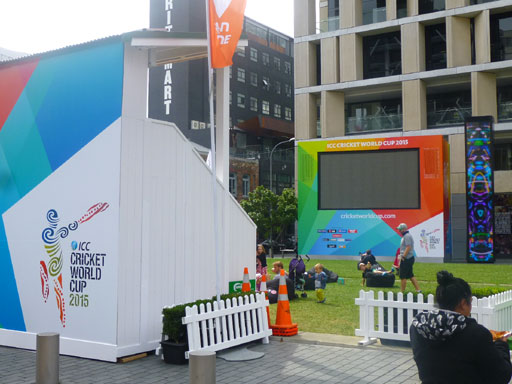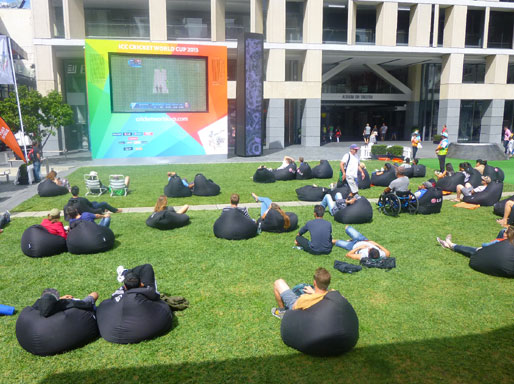 Continuing west along the waterfront, we again passed the Ferry Terminal Building and continued past Viaduct Basin with its harbor for pleasure boats, as well as facilities for boats on major boat races. The ocean going sailing boats of the Volvo Around the World Sailing Race were there for our visit.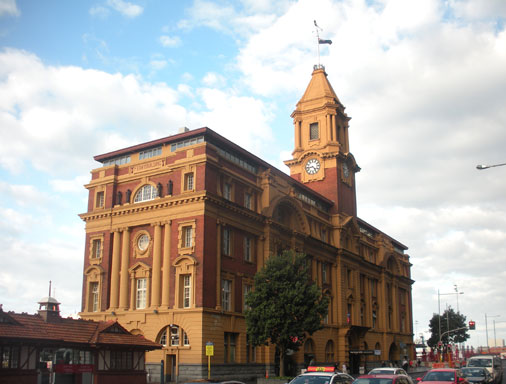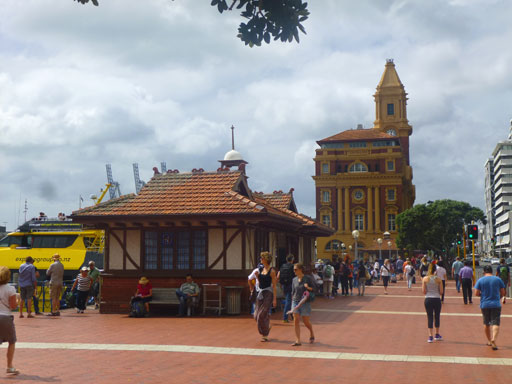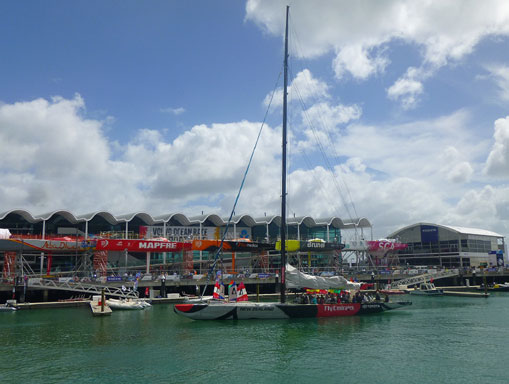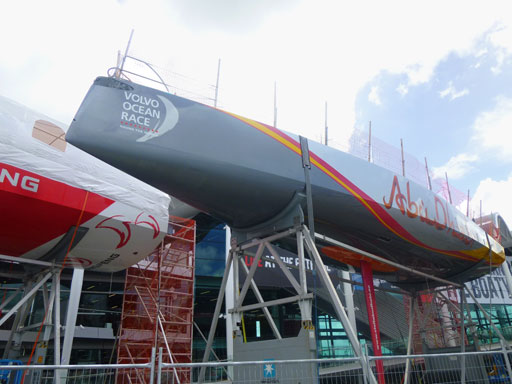 Further on there was the newly developing Wynyard Quarter, where new lofts, cafes, and fish markets were replacing and renewing the old quays, silos, warehouses and industrial facilities along the harbor. It's a work in progress!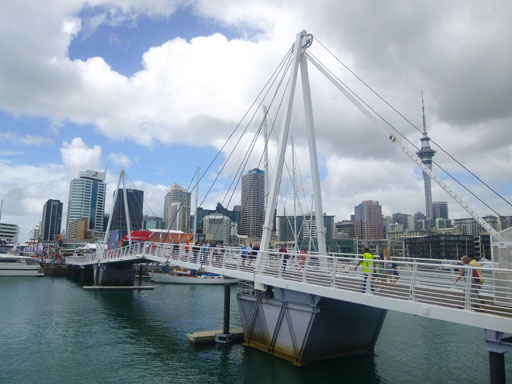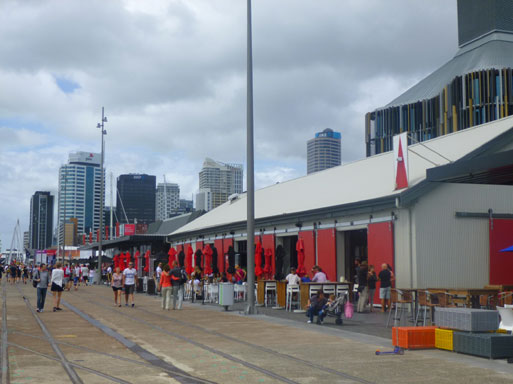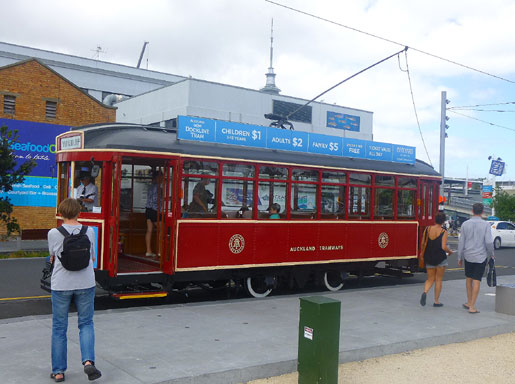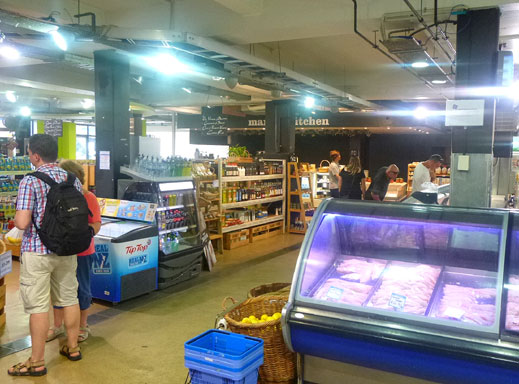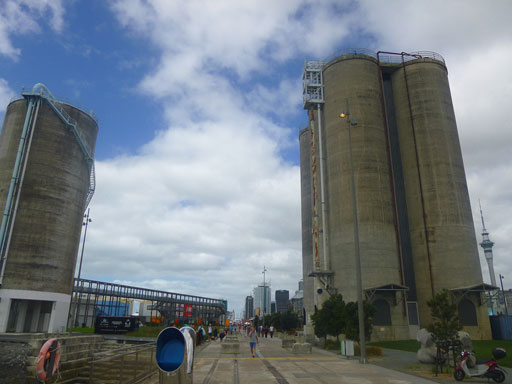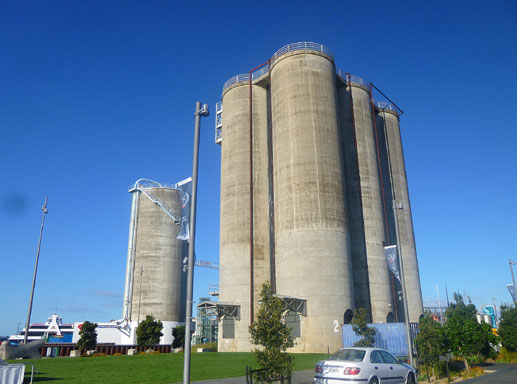 Still pondering whether the CBD would be an enjoyable place to live, we explored further afield to the closer suburbs to search for walkable urban areas with shops and cafes and good transit connections to the rest of the city.
We visited Parnell, the oldest suburb, where we had stayed on our previous New Zealand journey. We found that the real welcoming neighborhood feeling that we had experienced in our earlier visit was still here.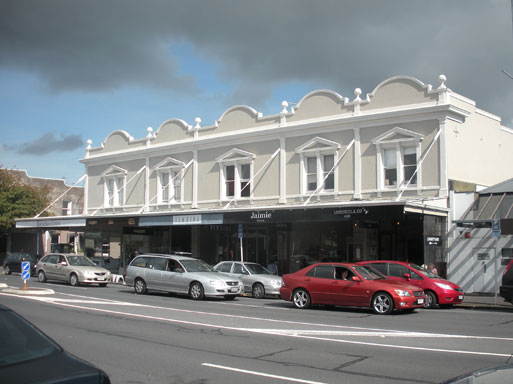 In Ponsonby, another of the older suburbs, there did not appear to be enough of the mixed-use residential density to create much of a walkable urban environment.
A short bus ride east took us to Mission Bay, on the bay east of the CBD. A small village center with nice views across the bay, as well as plenty of cafe life gave this place a nice feel, but we weren't sure there was enough mixed-use residential to provide the level of 'street life' we enjoy.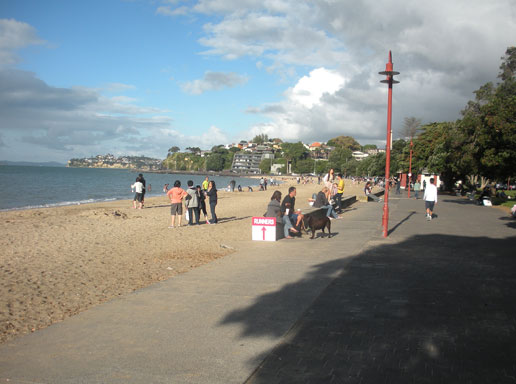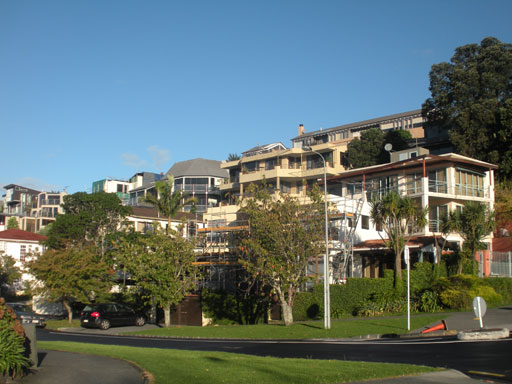 A short ferry ride from the CBD took us across the harbor to Devonport. This is another very pleasant, fairly small village, but with a nice homey feel, cafes and expansive views over the bay.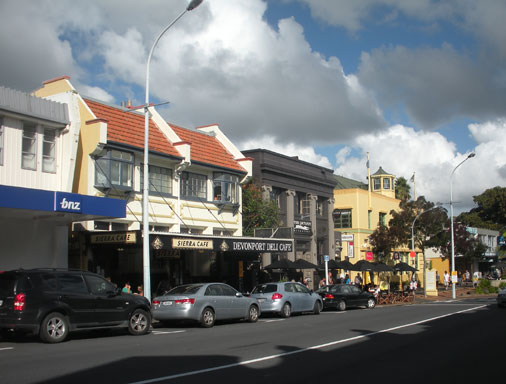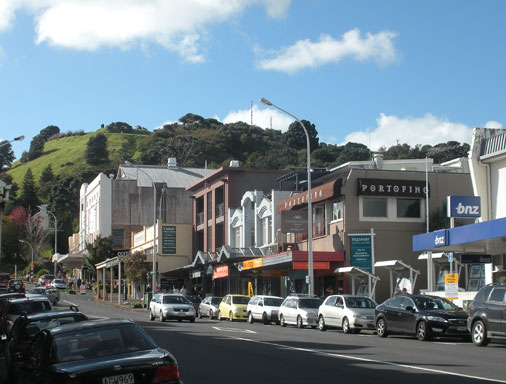 Further afield, we explored other suburbs by car with Ross. We came to realize that further suburbs of Auckland, like those in Wellington, did not offer many real areas with a walkable urban lifestyle, where a car would not be necessary. In addition, most were too hilly and without proper bikepaths, so bus riding would be a necessity. From these visits it became clear that Kiwis have come to love their single family homes surrounded by lawns and gardens with at least one car in the driveway, an unfortunate conclusion, in our view.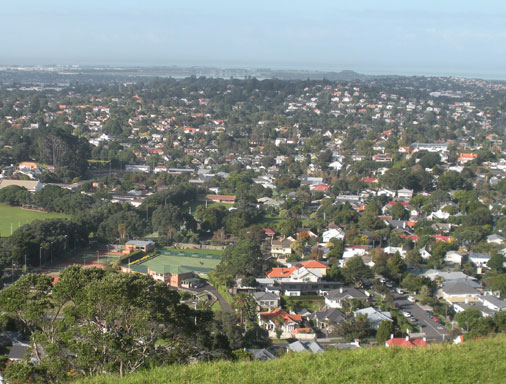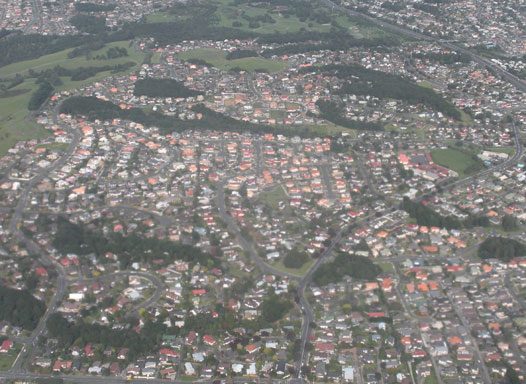 At the same time, Auckland certainly does offer an awesome cultural scene!
Of special note are the National War Memorial Museum with its exhibits focused on New Zealand history ...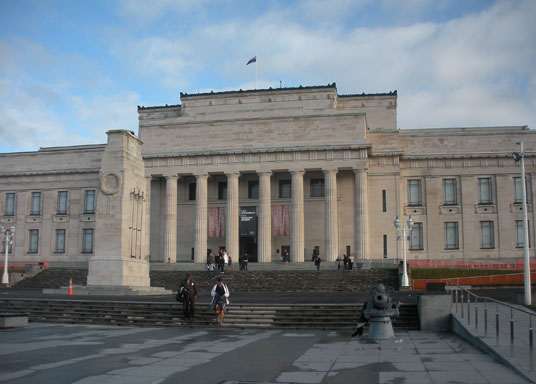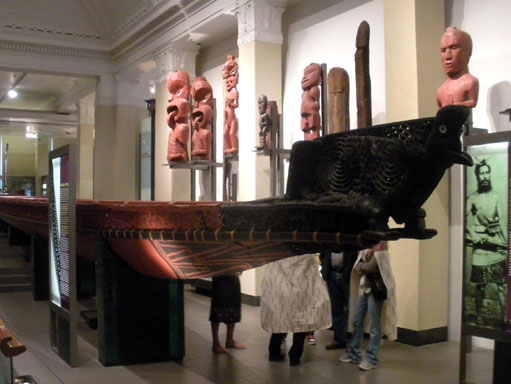 ... and the Auckland Art Gallery, home of an extensive collection of New Zealand art.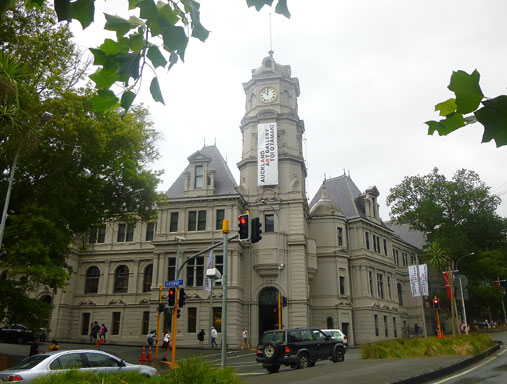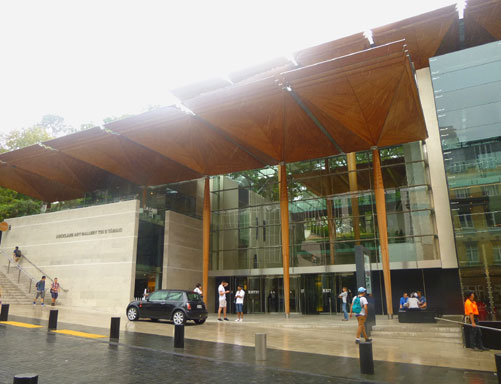 In addition, there are concerts, theatre, festivals and harbour-side events for everyone's taste. During our stay, we managed to acquire tickets to a wonderful musical performance in the Old Town Hall, and also enjoyed following the World Cup of Cricket events as New Zealand made it to the Finals.
So, will the Nomads call Auckland home? We have concluded that the 'summer in the winter' aspect would be nice, and everyone speaks English, too, but the answer is uncertain!
Click here to return to our ''Searching for Nomad Friendly Climate - Summer in the Winter" page
Click here to return to our Searching the World page