Discovering the Amsterdam School
Why Parts of Amsterdam Look the Way They Do!


In the early 20th century, Amsterdam positively exploded with creative energy as young designers, artists, and architects teamed up with political and trade union leaders to challenge the establishment with a splendid goal - to build a better society! This was a time when workers were moving to the city in pursuit of jobs in the new industrial economy. These workers needed housing so housing federations were formed to provide it.
These designers, artists and architects coalesced as the "Amsterdam School."
We were introduced to the Amsterdam School during our visit to the Stedelijk Museum. A special exhibition featured the interior designs that accompanied the exterior architecture that was created at the same time. These highly original Dutch designs were to be found in the interiors of homes; living room and dining room furniture, accessories, textiles, and more. Featuring intense colors, expressive forms, geometric designs, we found ourselves fascinated, but not so certain we would select this "look" for our own home!
Seeking more, including examples of the building architecture, we visited the Grand Hotel Amrath, now a luxury hotel. This amazing building was commissioned by the owners of six shipping companies in 1912 to serve as their headquarters for sales of sea passages to the Dutch East Indies, Africa, and other destinations. The building featured all of the design elements that would characterize the Amsterdam School. We wandered the halls and admired the designs so richly characteristic of shipping and exotic faraway lands.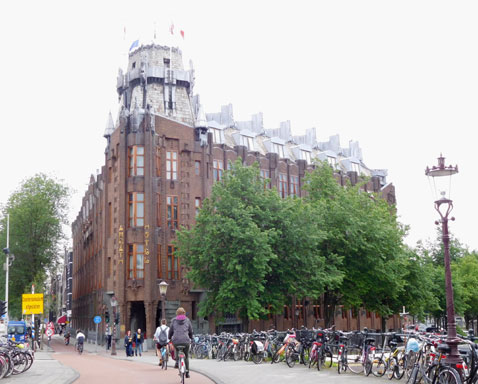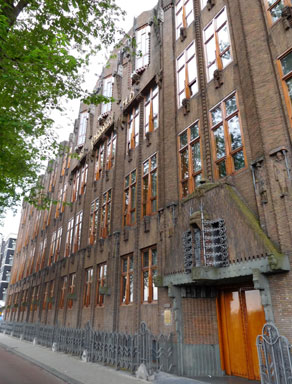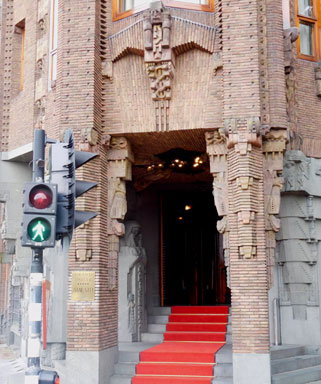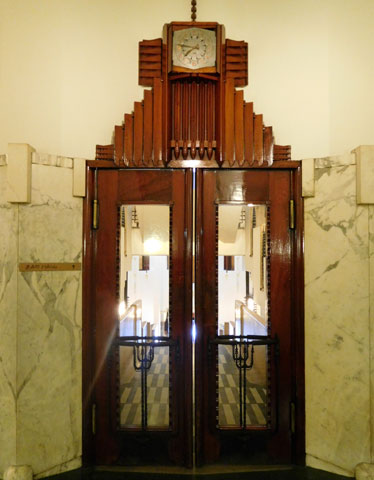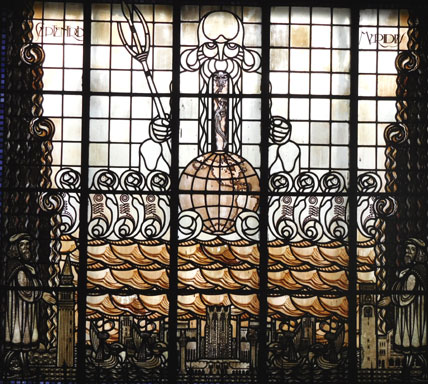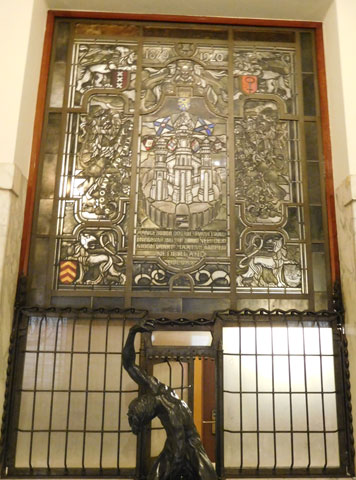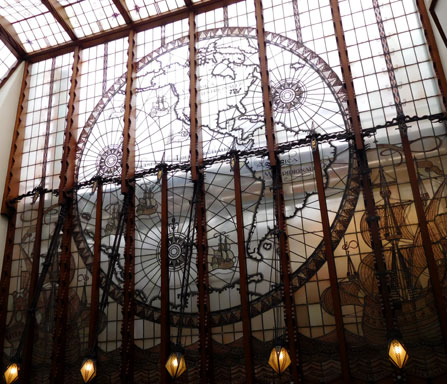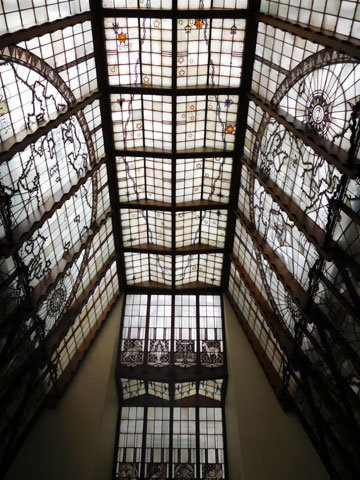 The nearby Architectuurcentrum Amsterdam offered more enlightenment (as well as a significant shift in architectural style). We learned that the social housing projects that the Amsterdam School architects had designed were built during the years between 1910 and 1930, and shaped the "look" that is prevalent in parts of Amsterdam! The elements such as the use of brick, the ornamented facades, and the expressive exuberance of the housing blocks of that special era, can be best be appreciated by visiting them, now a 100 years later. And today, the Amsterdam School lives on as these design elements are incorporated into new projects being developed around the city.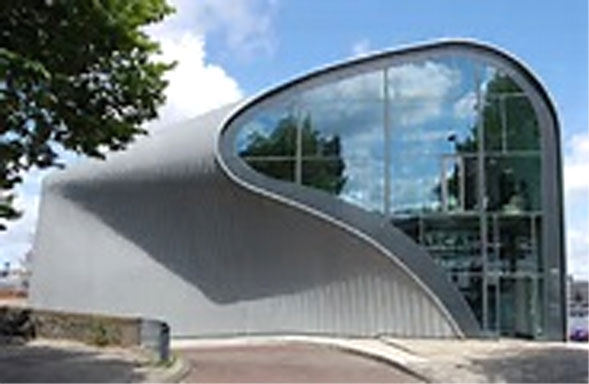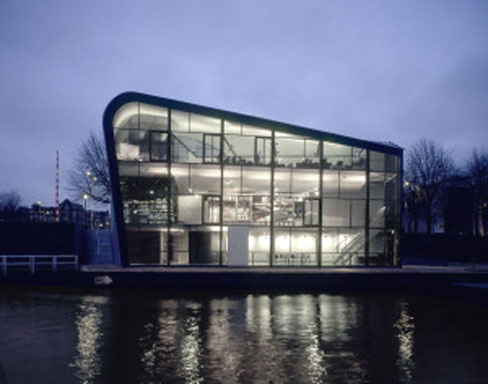 To discover examples of these social housing projects, we visited De Dageraad, Rijnstraat Amsterdam, and Twee Hoekblokken. These complexes have become gentrified over time because they still offer comfortable places to live with the walkable urban attributes people seek today.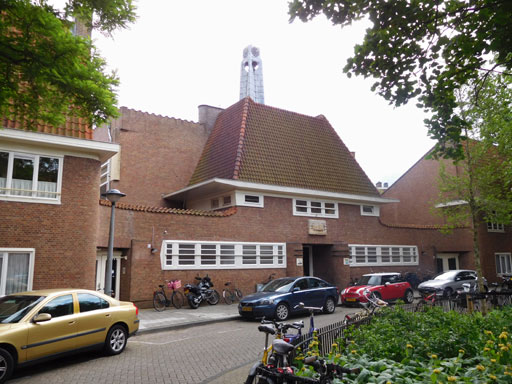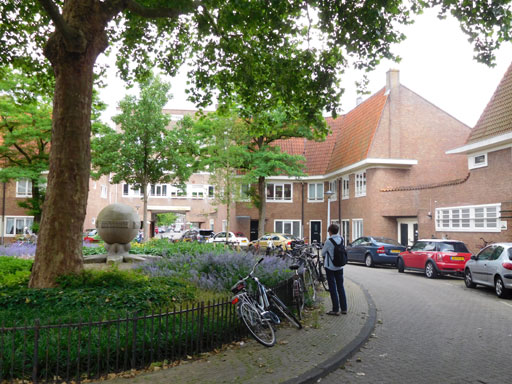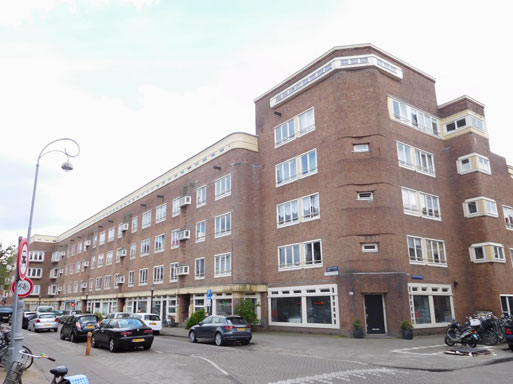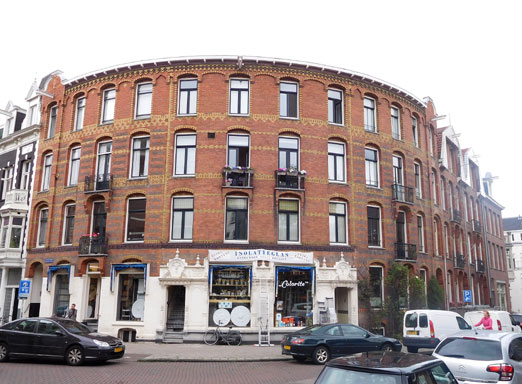 We decided that these areas would likely be our choice should we return to live longer in Amsterdam. We were fascinated to discover that most of the buurts (neighborhoods) we had intended to explore were originally developments of or influenced by the Amsterdam School!
So, our visit to the Stedelijk Museum and our explorations of Amsterdam neighborhoods came together in a totally unexpected way!
Click here return to our 'Summer 2016 - Nomads Return to Europe' page
Click here to return to our 'Searching the World for People Friendly Cities' page