Cairns - Wet Tropical Rainforest and the Great Barrier Reef

Blue water, white beaches, green fields with forested mountains rising beyond - this was our introduction to Cairns, deep in the northern tropics of Queensland.
Woody and Chris arrived to pick us up, offering cheerful welcomes and a commentary on the city as we drove to our hostel, a colorful sprawling complex in deep shade. We soon learned that shade was a welcome relief from the steamy, tropical sun.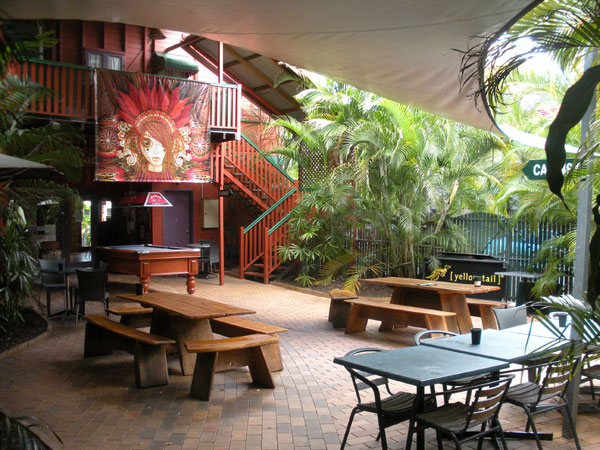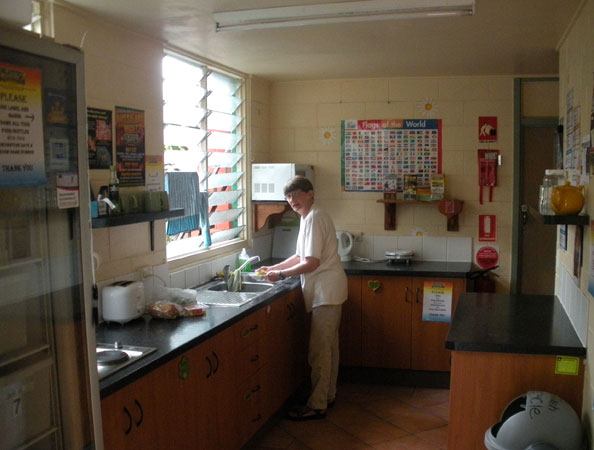 We had come to Cairns (pronounced Cains) for two reasons - the rainforest and the Great Barrier Reef. We soon discovered that the town offered charms as well. After bustling Brisbane, Cairns was languorous and we learned to walk more slowly and take life easier.
Soon we had arranged for a trip into the rainforest. We traveled on a historic train line that climbed through deep woods, past a great waterfall, Barron Gorge where the once mighty falls had been tamed by diversion for hydropower, and Robbs Monument which is revered by the local people.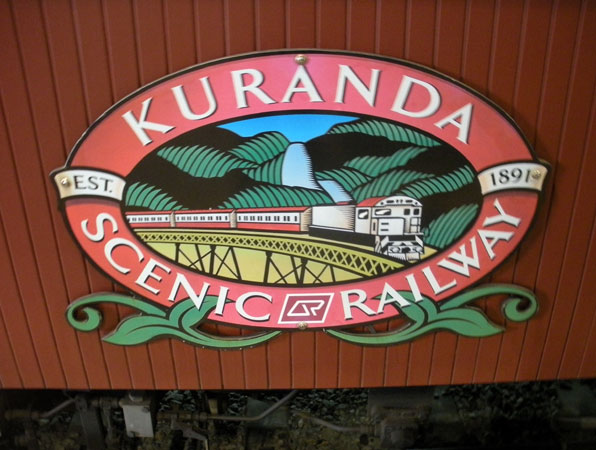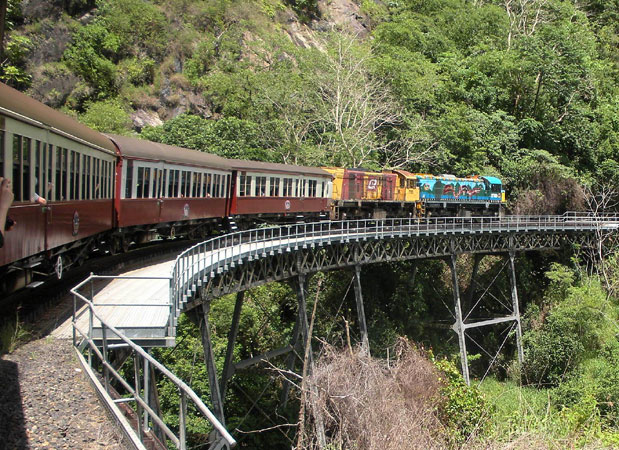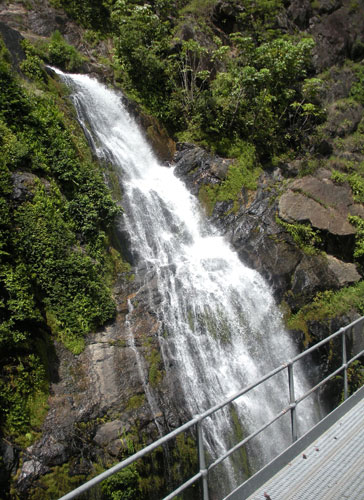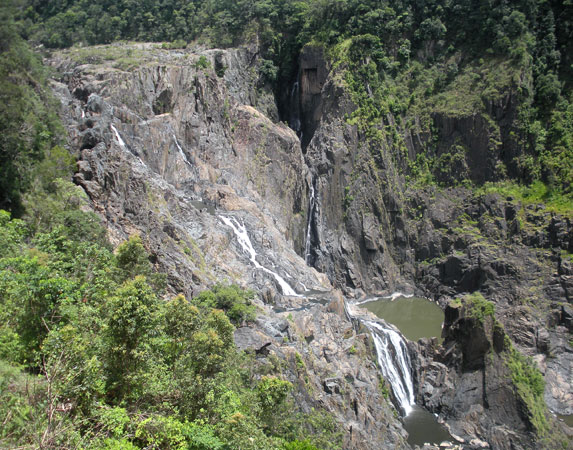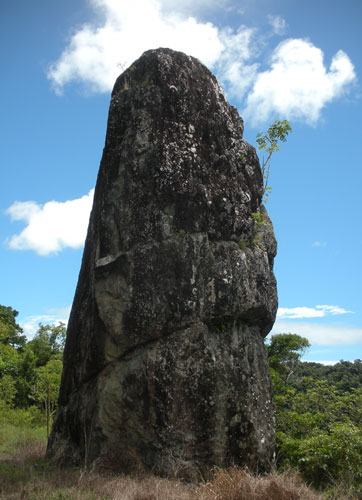 We soon arrived at the totally resortified community of Kuranda which offered a picnic lunch stop and a pleasant walk along the river.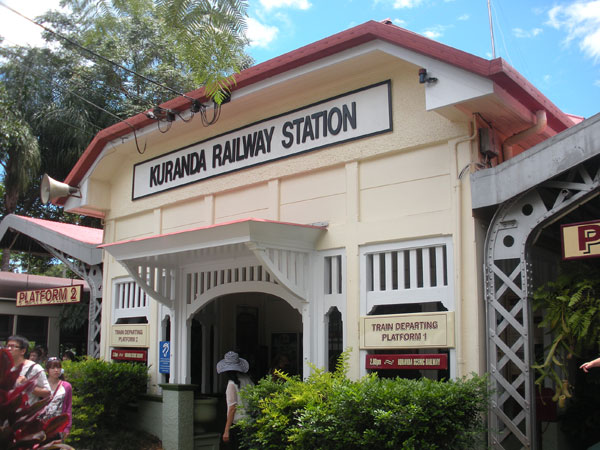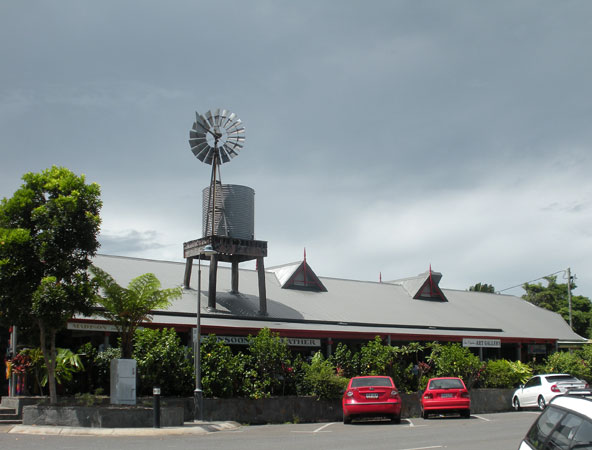 We then boarded a cable car for a glorious ride above the canopy of the tropical forest. We learned that the world's wet tropics such as this contain more than half the forest carbon, so a small disturbance could have a dramatic impact on the global carbon cycle and on climate change. Even a modest temperature rise would threaten this biological heritage. The cable line offered us aview from above and on short designated stops, allowed us to walk in the forest with minimal impact. Too soon, we began our descent back to the flat fields of the coastal plains.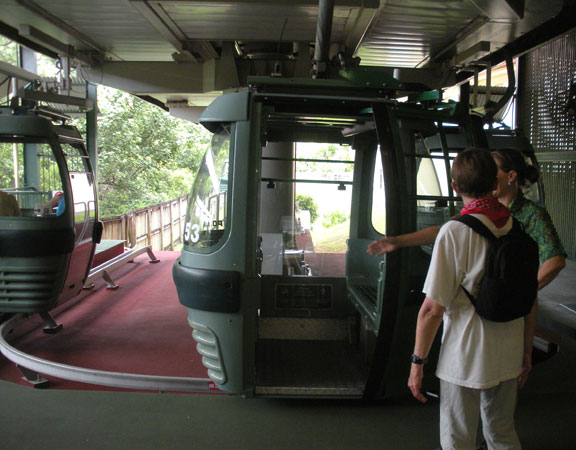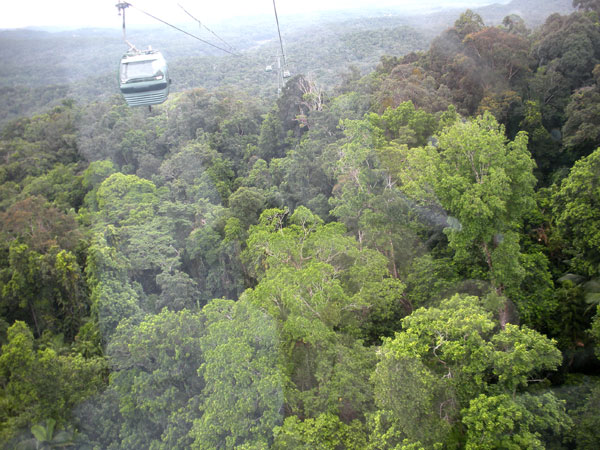 After this exploration, we took a day to explore the town a bit. The Pier was a center of activity with plenty of boats of all sizes and conformations offering trips to the reef or fishing expeditions. A fishing boat returned and huge fish were distributed to the passengers. A guy told us these folks are locals who go out to fish for their dinners; on this day it was clear they will eat well.
The graceful City Hall and Library were surrounded by great trees with flying fox bats hanging out in the upper branches (they look like small bags).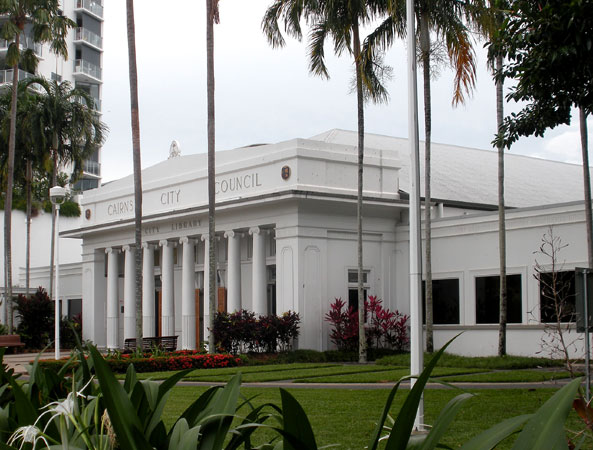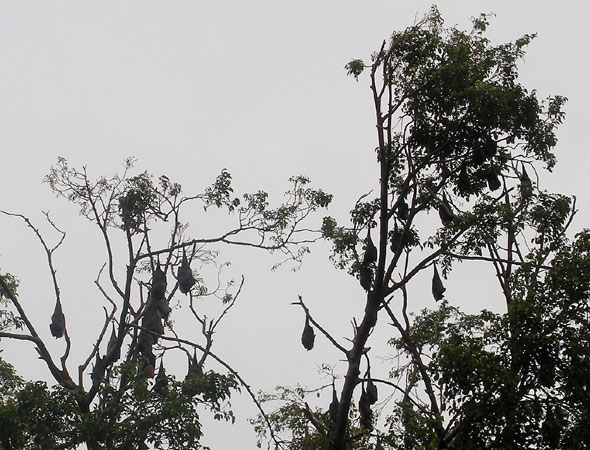 Walking on through the grid of streets, we came to realize how firmly tourism had rooted itself here! The streets were lined with cafes and souvenir shops filled with an international crowd, mostly under thirty, on holiday. Thankfully the historic buildings were retained with their new uses.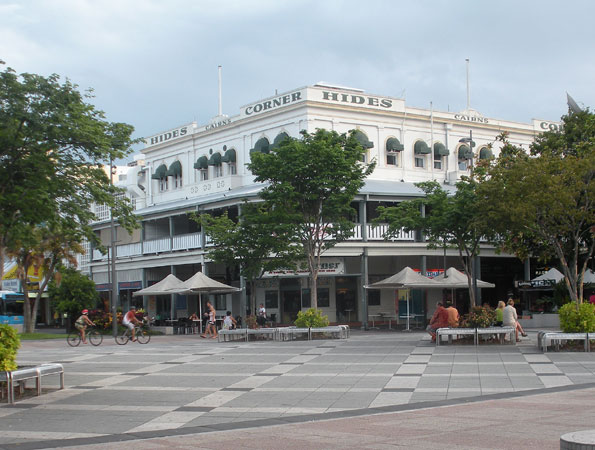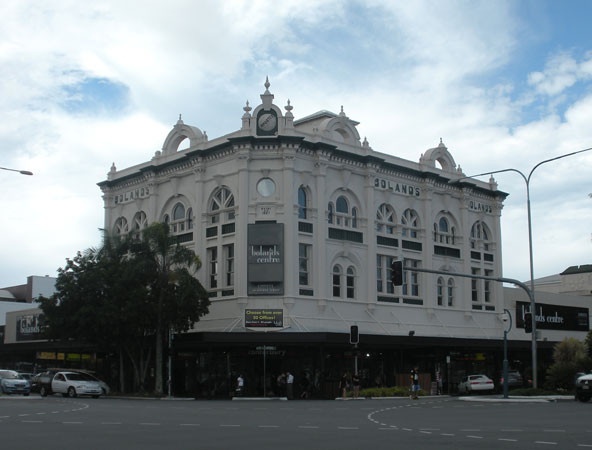 On another day, a bus ride took us to the wonderful Cairns Botanic Gardens, a lovely verdant collection of tropical plants and trees, including a wetland boardwalk and a trail where cicads and other ancient plants still thrived. We met a few critters, too.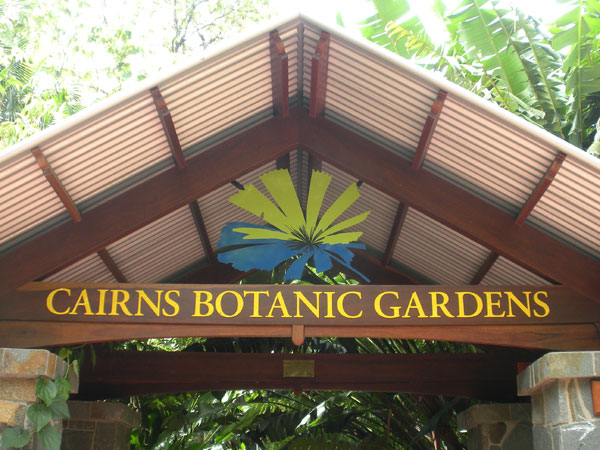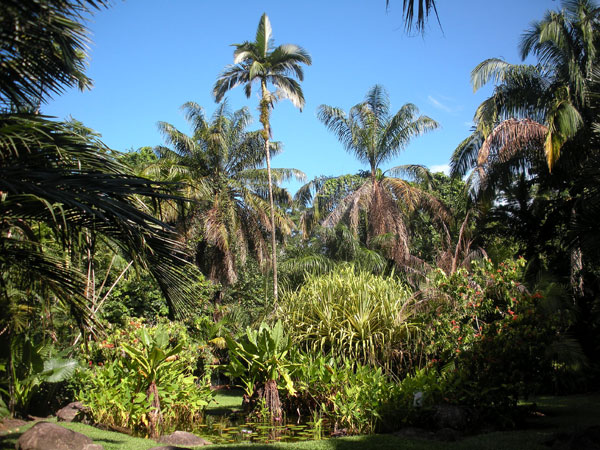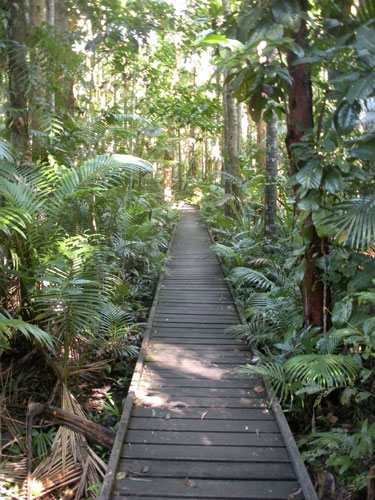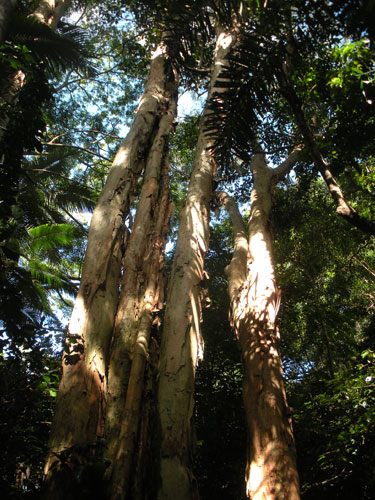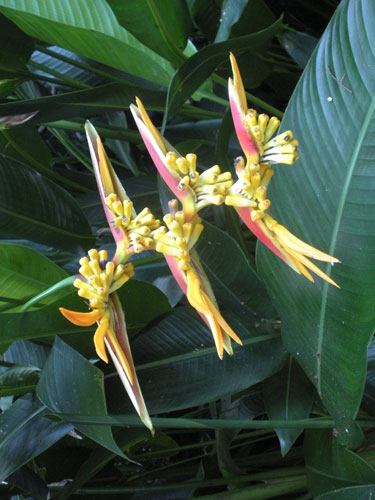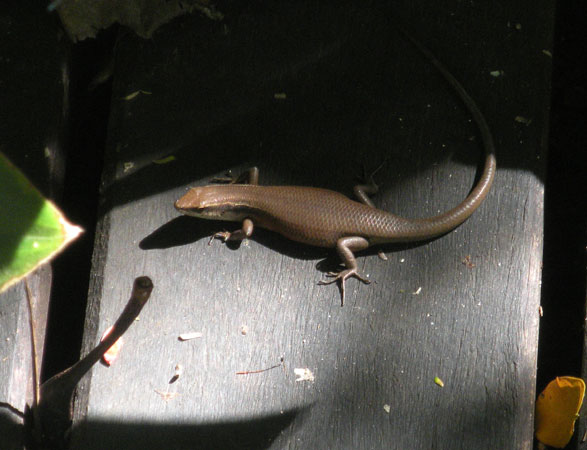 With so many boats offering trips to the reef, we studied a while to select the one we wanted. We picked Reef Daytripper, a smaller one, and signed up. Early in the morning, we packed towels, dry clothes, sun screen and some snacks and headed to the Pier. Our boat had a crew of three and about 15 passengers.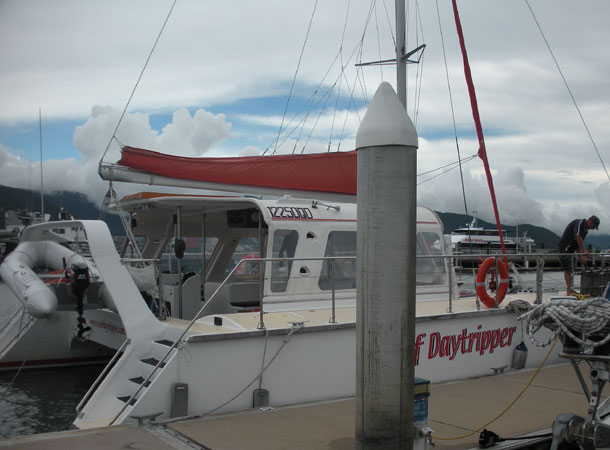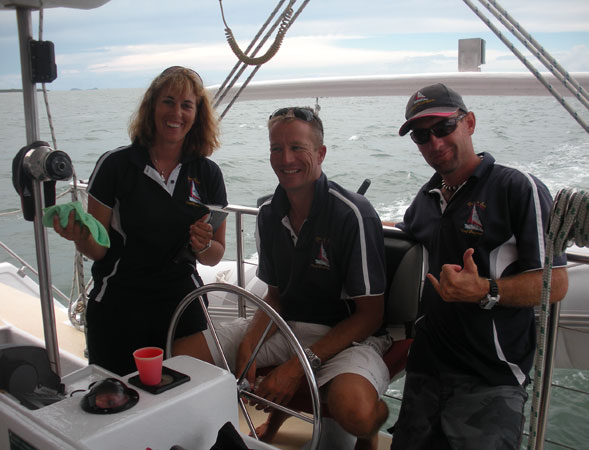 We watched the shore melt into the distance and the blue water surround us as we reached the reef.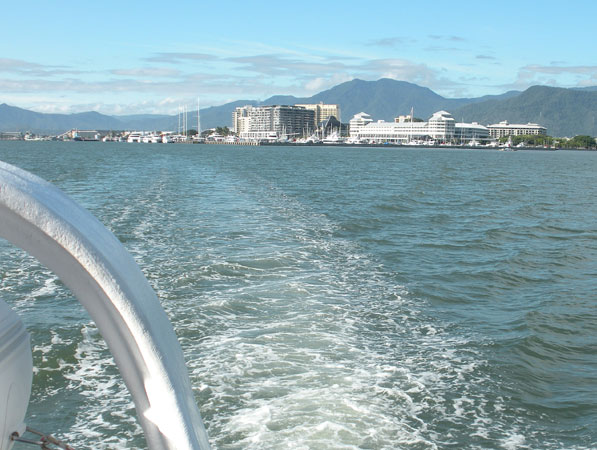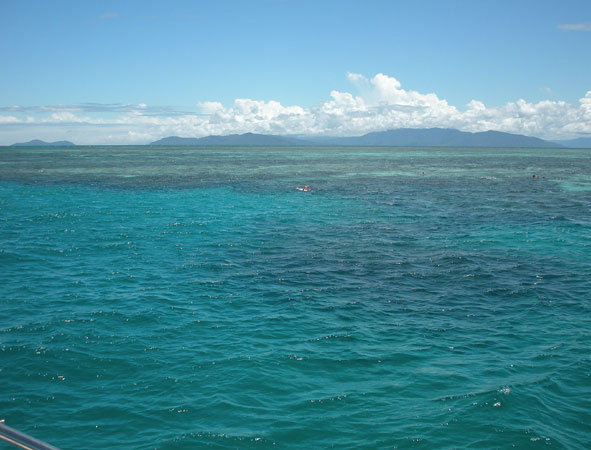 Now the water around us was tinted by the tan and gold of the coral and soft blue from the white of the sandy bottom. Some of us were snorkelers and some were divers so one crew member assisted each group. Before long we were all in the water, ready to visit that other world below.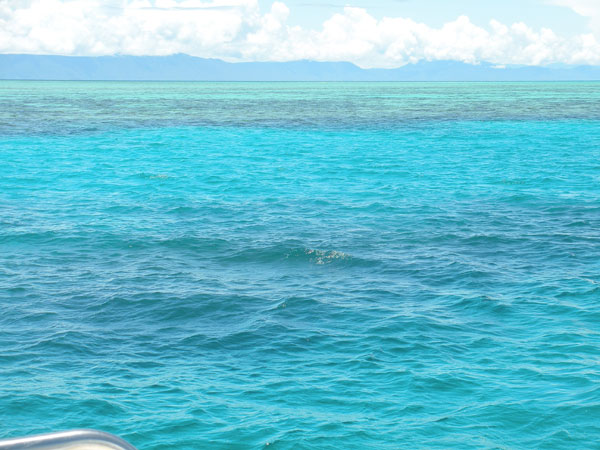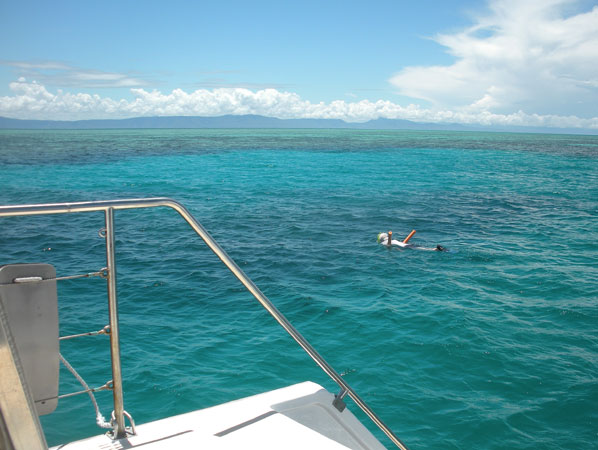 Indeed, on first head ducking, a truly amazing world was revealed! The coral glowed with colors from gold to brown to green and blue. The fish flashed by in great schools unconcerned by our lurking above. We hovered over a giant clam nearly buried in corals slowly siphoned water for her dinner. Since we were not equipped for underwater photography, we offer a few pictures very similar to what we saw, courtesy of Great Barrier Reef Marine Park Authority.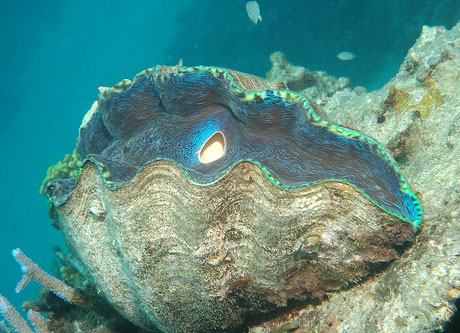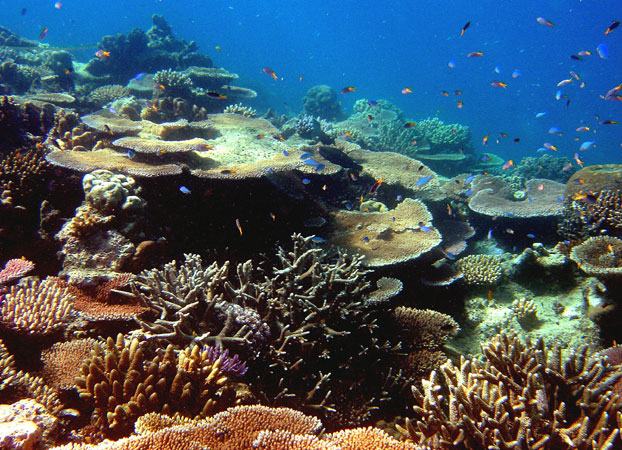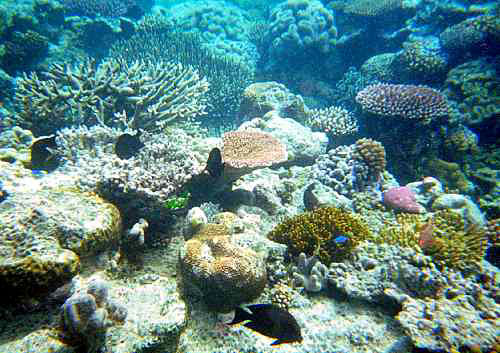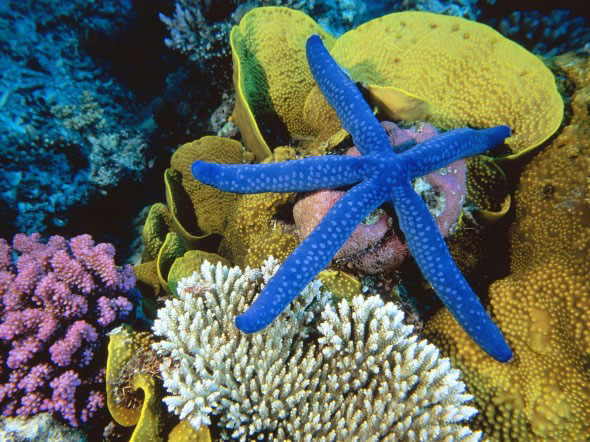 Back on board, we demolished a buffet of food and watched a couple of bat fish circling the boat looking for snack handouts. Most folks had a second chance to explore the reef, while the rest relaxed on the boat. Then it was time to ride back, a lovely trip back across the blue water to the pier.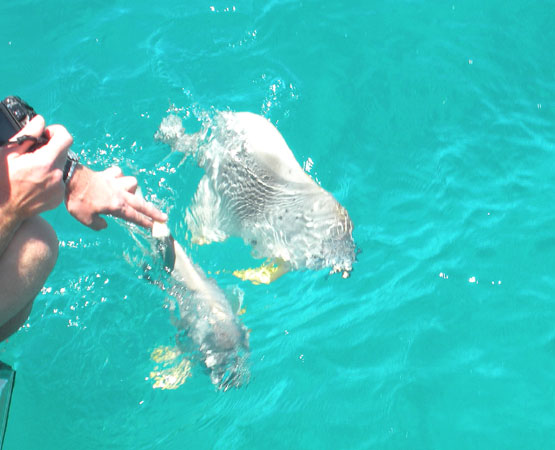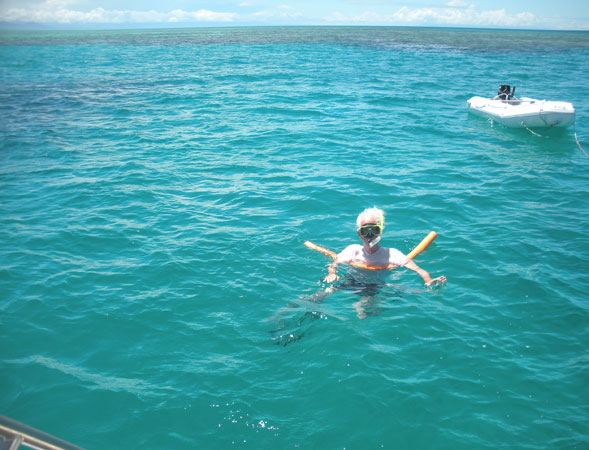 Our last day in Cairns, we visited the Environmental Protection Agency to inquire about the health of the rainforest and the reef. We learned that there are significant threats to the reef from the pollution of agricultural runoff and from rising ocean temperatures, but came away with the feeling that they recognized what a valuble asset the reef was and that they would implement measures to minimize future damage.
We were directed to their websites and we invite you to visit them for more information (links open in a new window)
www.gbrmpa.gov.au
www.wettropics.gov.au
As we rode back to the airport for our flight to Melbourne, we agreed that with more trips to the reef and the more relaxed lifestyle in Cairns, we could easily have stayed longer. But instead, we'll look forward to another visit.
Click here to return to our 'Winter 2010/11 - 'Down Under in Australia and New Zealand' page