Durban - A Most South African City


In 1840, when Cape Town was becoming a cosmopolitan city, Durban was a frontier town, with a population of barely 1000. The pioneers who lived here back then competed with lions, leopards and hyenas for food! Then in 1843, Britain annexed Durban and within 10 years, settlers were arriving from England, the spread of sugar plantations were driving the lions away, and Indian laborers were arriving to work in the cane fields. When the British defeated the Zulus in 1879, many of the displaced Zulu people headed to Durban, too.
The high proportion of people of Indian and Zulu descent infused the city with rich and vibrant cultural aspects that influenced the architecture, art and cuisine. Today, Durban's population has reached nearly 3,500,000, composed of 60.7% black and colored, 24.0% Indian/Asian, and 15.3% white.
We arrived in Durban and settled into a comfortable hostel in Morningside, just north of the CBD. This was the most walkable urban area we had experienced in South Africa so it was easy to hang out and work, take breaks for meals at the many cafes within a few blocks, buy food at a Spar market, and meet other travelers, too.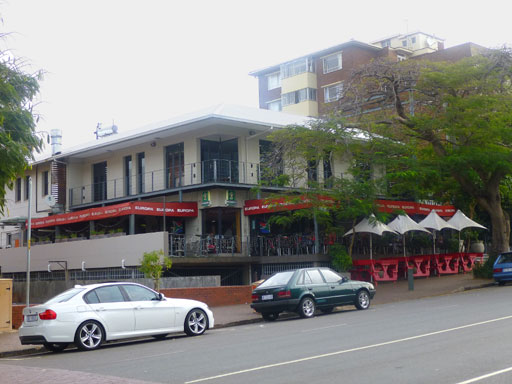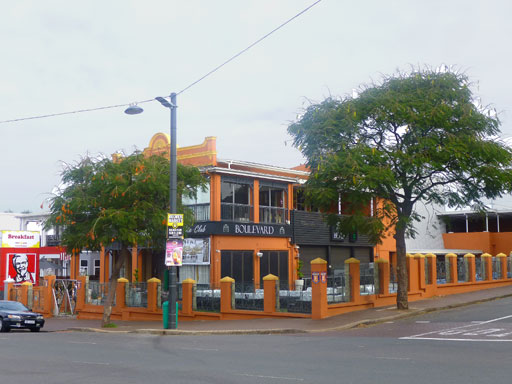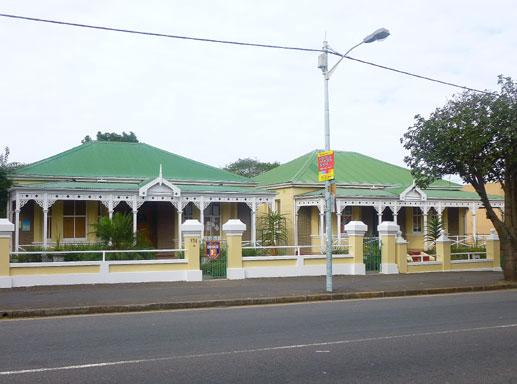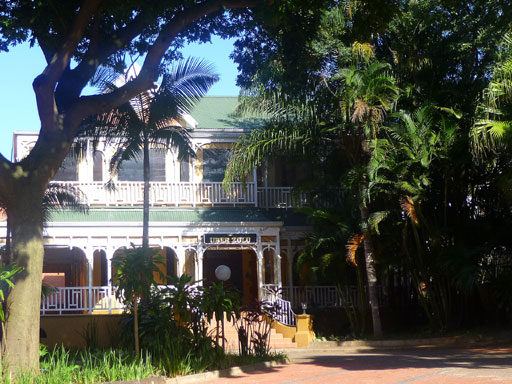 Soon after arrival, we met a new friend, Alex, from Edinburgh. He runs an NGO here in Durban that enlists volunteers to provide support to folks in the Townships (the underprivileged communities on the edges of Durban). He comes here often and knows everyone!
Trip to the Umlazi Township
Alex opened a window to a new view of South Africa for us! He invited us to come with him to Umlazi, a large black Township south of the city. We readily accepted!
We joined Alex and his driver to ride past the CBD and arrived before long in Umlazi, a vast sprawl of small houses, huts and shacks, and small shops, interspersed with greenery and a few larger shopping complexes, spread over the hills.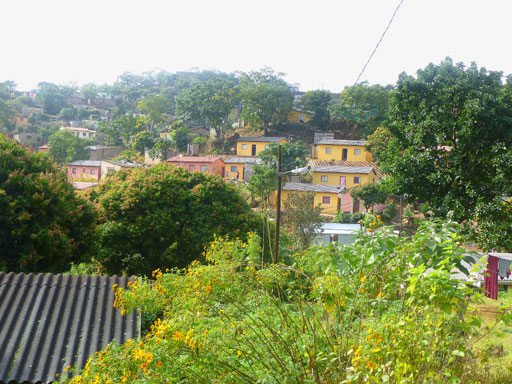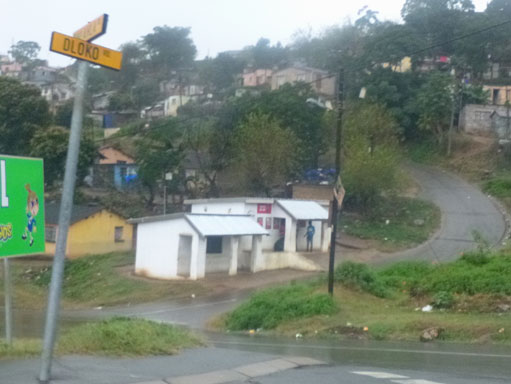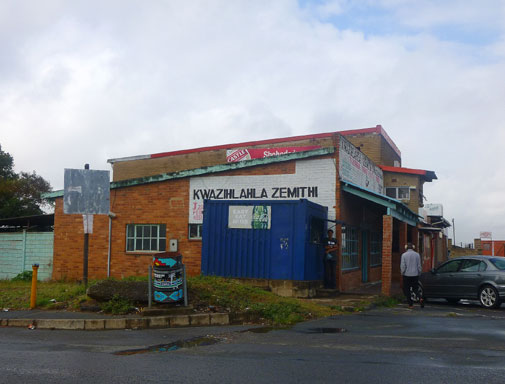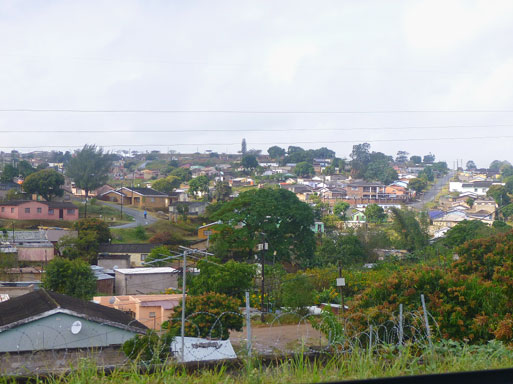 We proceeded to Dloko HIgh School, where we were greeted by dozens of folks, the teachers and students, with hugs and smiles. Alex had come to record the Dloko choir, a large group of the high school students. We were seated in front of a classroom and the performance began. The singers were neatly dressed in green sweaters and sang with gusto and power that was astounding! The songs were in Zulu, traditional melodies with unique harmonies. We were enchanted.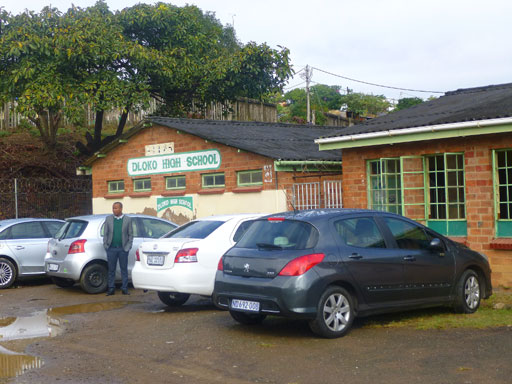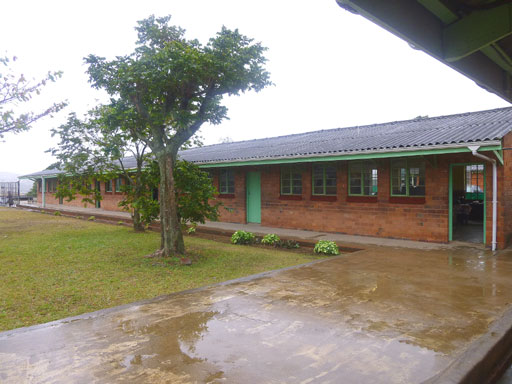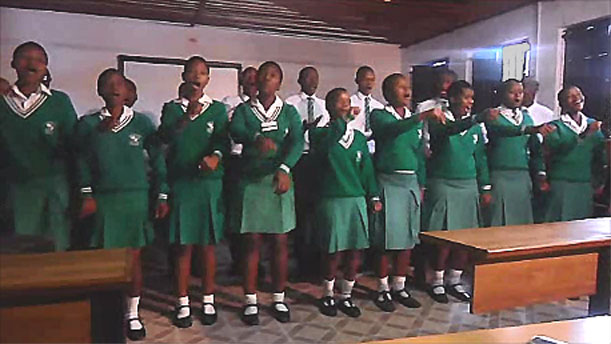 After the concert, we enjoyed another round of hugs and smiles as we headed on to our next stop, a small house where we met a good friend of Alex' with more hugs, of course! Here, we were able to see the interior of a typical home.
The last stop was a crèche, a day care center, where we met the teacher and received dozens of tiny hugs from smiling children. After this we made a few photo stops and headed back to the city, feeling that we had experienced a whole new world, quite different than we had ever seen before.
Exploring Durban Safely
In Durban, we became aware that personal safety and security risks might exist in some areas of the city, but weren't sure which ones. Folks in the hostel offered advice. "Don't walk around in the CBD carrying anything you don't want to lose." "It's safe to walk along the waterfront and beaches but don't walk inland from there." "Florida Road is safe because there are security guards along there but beware of walking too much farther, especially after dark."
City buses as well as combis (minivan buses) traveled up and down Florida Road frequently. Were they safe to ride? Before long, we began to feel real anxiety about where to go and what to do safely. To be comfortable, we had to modify our normal free wheeling walking anywhere visit style.
Not far from our hostel, Durban's Botanic Gardens offered an opportunity for a walk and a visit. The streets between the hostel and the Gardens were said to be safe. So, we walked there and strolled around the lovely, rolling, verdant park, admiring the many plants and legacy trees, and watching people, too. The visitors were the most diverse we had yet experienced in Durban. Had the connections to the natural world that these gardens offered broken the barriers of race and color?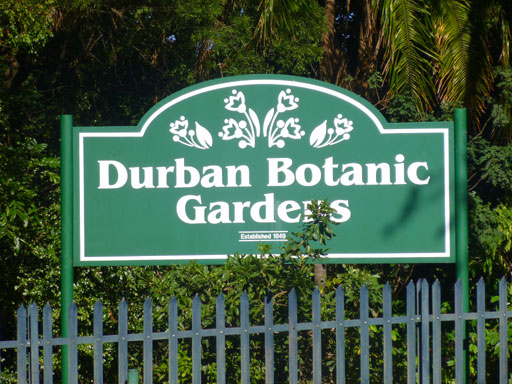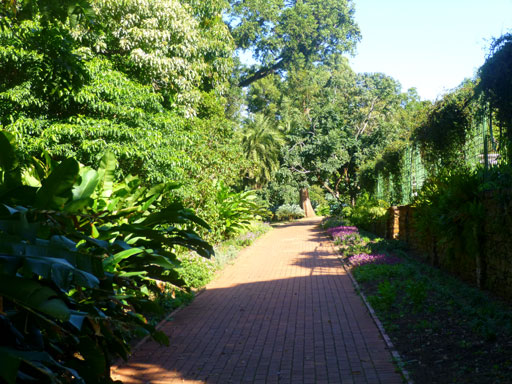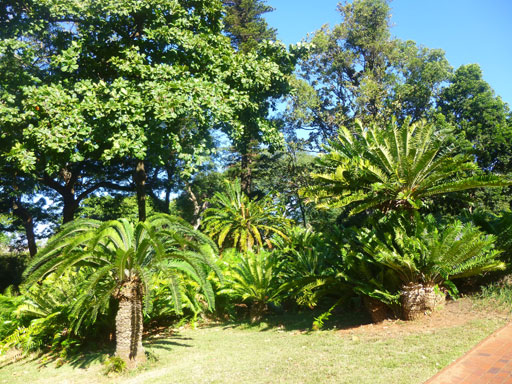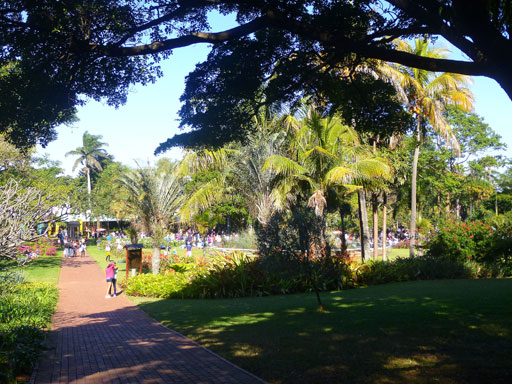 On another day, we called a taxi to take us to the uShaka Marine World, a marine theme park with shopping mall and waterfront cafes located at the foot of the Golden Mile of beach. We focused on a visit to the aquarium, the largest in the southern hemisphere, strolling through the underground viewing galleries, past aquariums that artfully duplicated the natural underwater world and the critters that inhabited the seas surrounding southern Africa, an entirely new part of the world for us.... Captivating!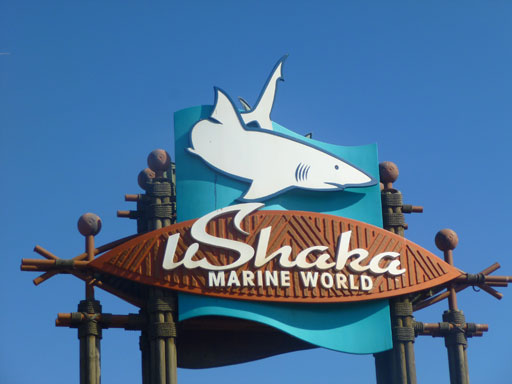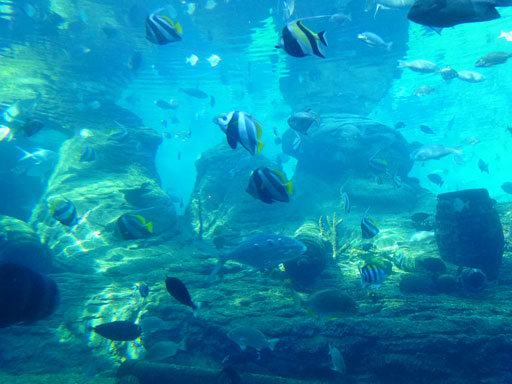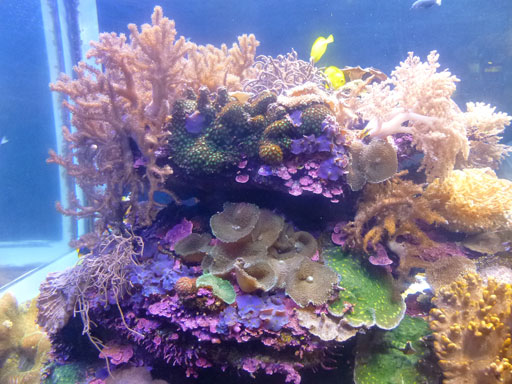 City Tour
A city tour opened another window for us. Sagren, our driver and guide, was a man of Indian ancestry whose stories of growing up in the city during Apartheid enhanced his narrative of the city sights. Back then the northern most of the beaches of the Golden Mile were open to the black people while the stretches closest to the CBD were white only. In 1994, all the beaches were opened to all and have been developed with paved walks, parking lots and nearby upscale hotels and condos.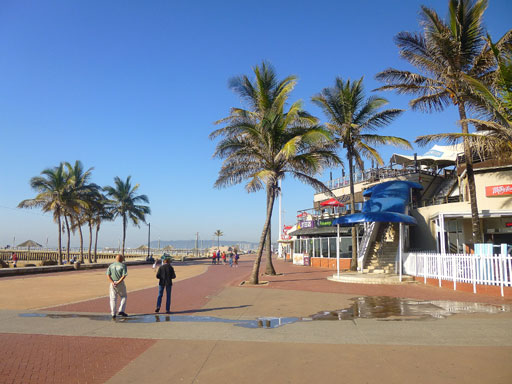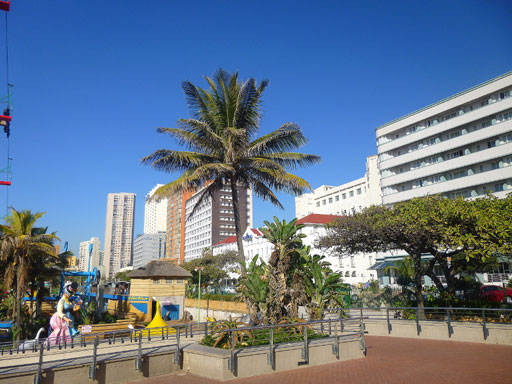 The old port was upgraded and is still totally functional today with container ships and a massive vehicle carrier ship on view.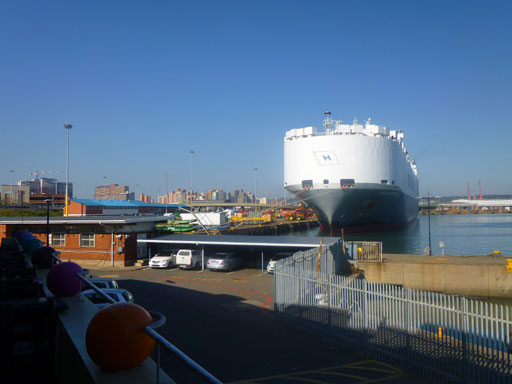 In the Indian District of the CBD, we visited Victoria Market, a Durban historic landmark. It is a large market hall filled with shops and stalls offering goods of all sorts, with plenty of artworks, crafts and bright textiles providing shopping opportunities galore.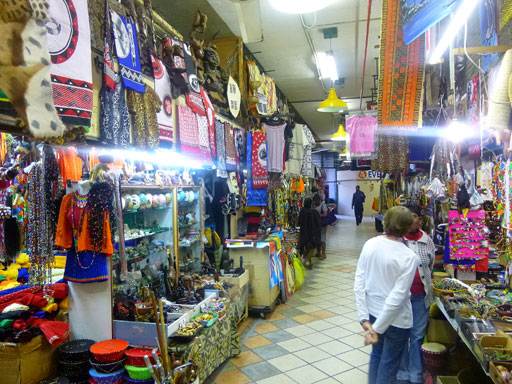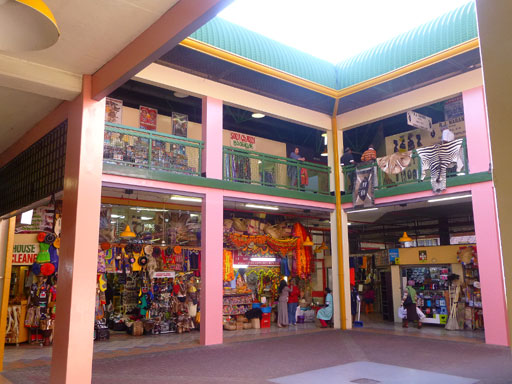 After a brief visit to the natural history exhibits in City Hall and a ride along the main streets thronged with folks - mostly black - we headed south to visit Merebank Township where Indian people were moved in the early days of Apartheid. We were impressed that many of the original small cottages had all been enhanced by additions, brick facades, and lovely gardens.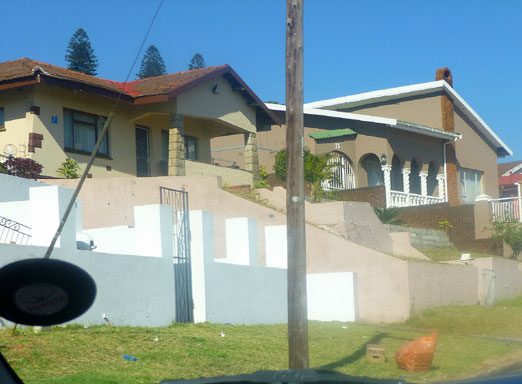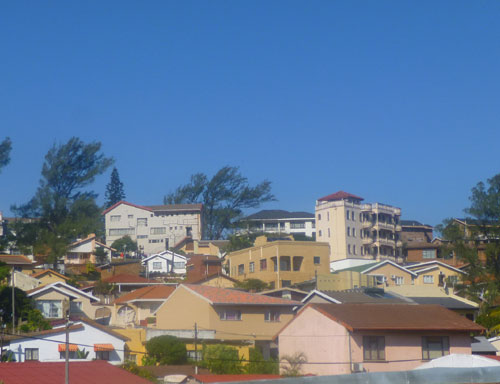 We told Sagren that Merebank looked much like an American neighborhood. His response "But houses in America don't have walls and razor wire around them", causing us to pause and reflect on a point well taken.
For lunch, we stopped at a nearby cafe and ate 'bunny chow', a sort of bread bowl filled with a curry of your choice. No knives or forks were available - fingers were used to break off hunks of bread to scoop up the curry. Sort of messy, but really yummy!!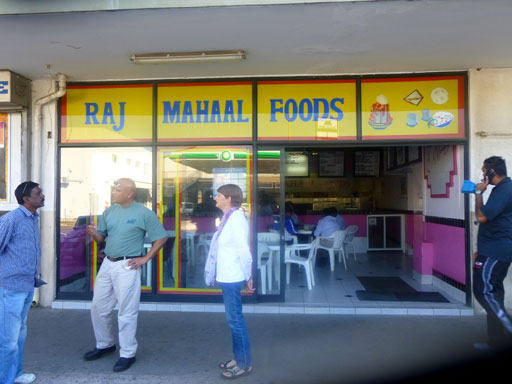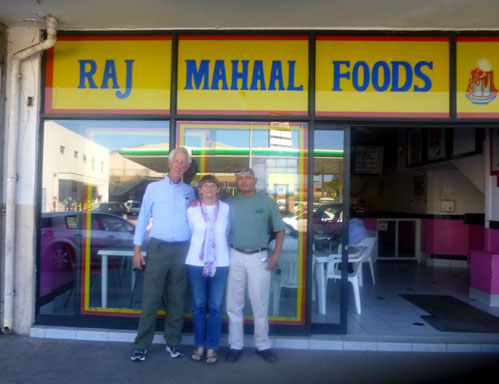 Durban was the base for our second safari, to Hluhluwe National Park and St. Lucia Estuary. Sagren was our driver and guide for this trip, too
Click here for our story, or
or here for our Hluhluwe National Park Flickr show, or
or here for our Hippos in the St. Lucia Estuary Flickr show.
Reflecting on our visit, we realized how fortunate we were to have met Alex and Sagran. The observations we made and lessons we learned, with their help, while staying in this very South African city, when combined with those that we had gained in Cape Town, made a material contribution to our understanding of the amazing, puzzling, complex, diverse, perplexing, tangled state that is South Africa.
We continue to consider and process it all.
Click here to return to our 'Searching the World for People Friendly Cities' page
Click here to return to our Home page