The Waters, Tarns, Fells and Dales of Northwest England


The Lake District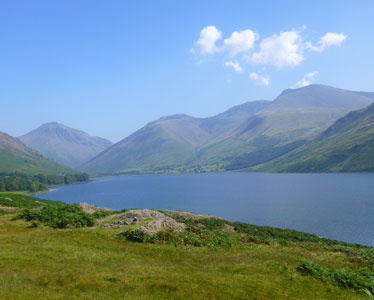 The Lake District in northwest England is a wonderfully scenic area, aptly named because of its array of lakes, large and small. These water bodies, traditionally called waters and tarns, as well as lakes, were all formed when glaciers gouged through the area, eroding great trenches.
When the last ice age ended 12,000 years ago and the ice finally receded, trees began to grow forming forests and the great trenches filled with deep waters. Over the millennia, humans arrived and left their influences. Geological forces, wind, and rain changed the landscape, while grazing sheep made their marks, too, creating the amazingly lovely vistas and panoramas that feel as if this is still a wilderness even though it is settled and visited by great throngs of people!
The Lake District might also be called the Fells District for the fells and pikes (the mountains) are as dramatic as the water bodies. Shaped by volcanic eruptions, the lavas, tuffs and igneous rocks created these great peaks, some of England's highest, adding to the drama of the vistas and creating challenges for climbers.
William Wordsworth, the great romantic poet was born in Cockermouth, one of the most charming towns in the Lake District and lived much of his life in the area. His poetry was inspired by his surroundings, the woods and meadows around Dove Cottage in Grasmere. Today, Wordsworth fans flock here but the village manages to retain much of its charm.
Click here to view our Flickr page of photos of the Lake District
Yorkshire Dales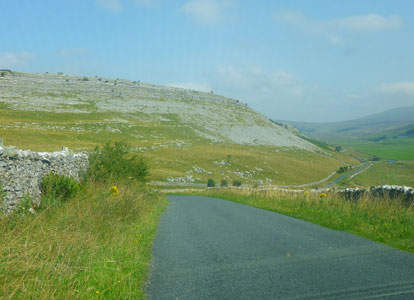 Heading east into Yorkshire from the Lake District, the landscape makes a transition from volcanic lava and tuff to limestone interspersed with shales and sandstone. Glaciers gouged through this area as well, leaving scraped hilltops of fractured limestone pavements, gorges, and cliffs. The vistas feature plateaus swooping up from broad valleys crisscrossed by the dark lines of stone walls enclosing pastures with grazing sheep, clusters of farmstead buildings and the occasional village.
The landscape offered special challenges to the railroads; the Ribbleshead Viaduct, opened in 1874, is an example of extraordinary railroad engineering with its long series of arches spanning a broad valley. The Yorkshire limestone offered opportunities for mining and lime production.
Click here to view our Flickr page of photos of the Yorkshire Dales
Lancaster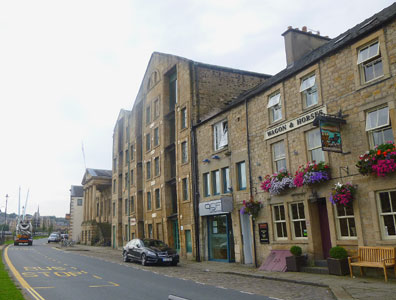 The city of Lancaster offered us a pleasant base for our explorations through the Lake District and the Yorkshire Dales, guided by our good friends. Situated on the River Lune and not far from Morecambe Bay it was an important market town. Romans, Vikings, and Normans all considered Lancaster to be an essential place and the ruins of a Roman bath, Viking graves hewn from solid rock as well as a church, and the great Priory Church provide testimony to their presence.
The town prospered on trade, participating in the wool and slave trade along with other types of cargo. Goods were unloaded at Saint George's Quay along the River Lune and well preserved warehouses now serve as apartments. Silting of the river caused trade to dwindle so in 1787 the Glasson Dock was developed downstream. A few years later, the Lancaster Canal (completed in 1826) was dug to revive the economic opportunities of the town. This canal required some of the most complex engineering of the time. The Lune Aqueduct was built to carry the water of the canal over the River Lune while locks regulated the canal's level as it traversed from the sea to the town.
Click here to view our Flickr page of photos of the Lancaster area
The story of Northwest England is best told through pictures, so we again list the links to our Flickr pages of photos below:
Lake District
Yorkshire Dales
Lancaster Area
Click here to return to our 'Summer 2013 in Europe - Brussels, Vienna, England and Madrid ' page
Click here to return to our 'Searching the World for People Friendly Cities' page