Melbourne - The Chicago of Australia

Melbourne reminded us of Chicago. The Central Business District (CBD) of each city was encircled by a transit loop, a subway for Melbourne and an elevated train line for Chicago. Both cities had commuter train lines extending out from the CBD far into the suburbs. Chicago had the Lake Michigan lakefront and Melbourne had the Phillips Bay foreshore, both with long parks along their waterfronts.
For Chicago (left) and Melbourne (right),
- A river ran through the center,.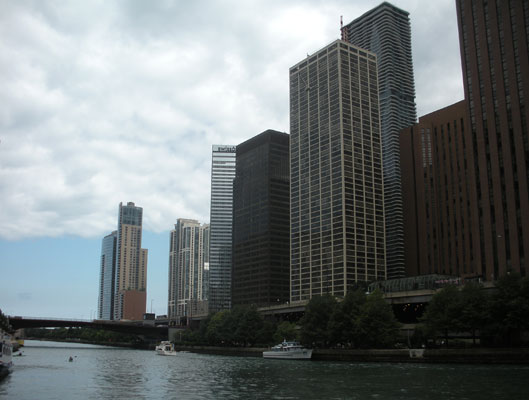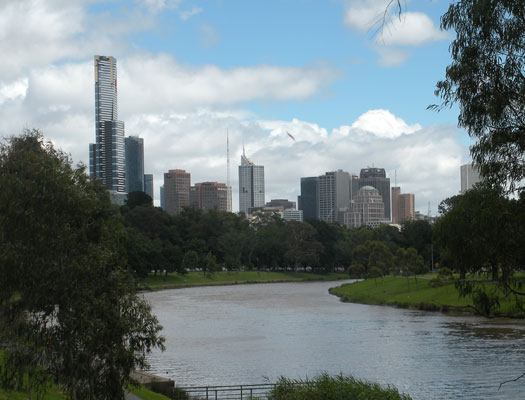 - CBDs graced with an expansive cluster of handsome high rise, glass and steel buildings, and epitomized by these iconic skyscrapers,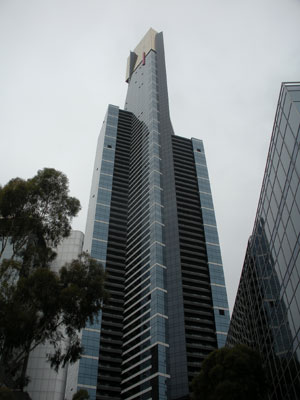 - large squares offered gathering places for the whole community.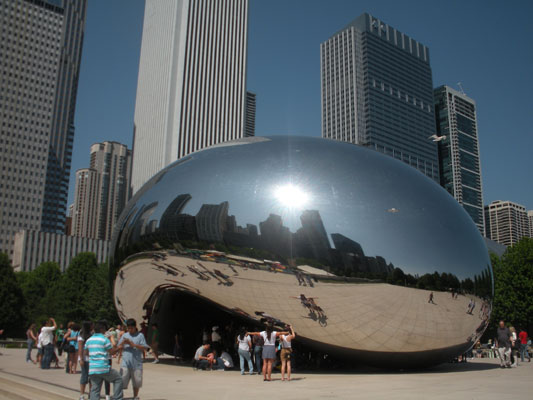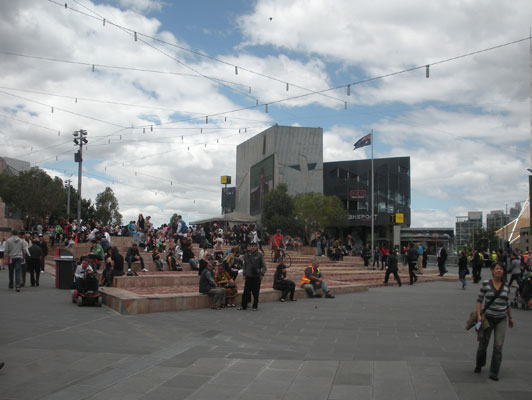 Each city expanded from a compact centre into the countryside along commuter rail corridors as residents fulfilled their dreams of a suburban home surrounded by a generous yard/garden. The earlier inner suburbs were served by buses in Chicago and trams and buses in Melbourne to augment the trains so that car ownership was optional but increasingly popular while suburbs developed in the last 50 years or so often lacked viable transit options making car ownership necessary.
Both cities were prosperous - Melbourne's early wealth came from gold (images of the former Treasury building, now a museum containing displays of a huge gold nugget and gold bars below). Chicago's wealth came from commerce, emulated by Melbourne after the gold was exhausted.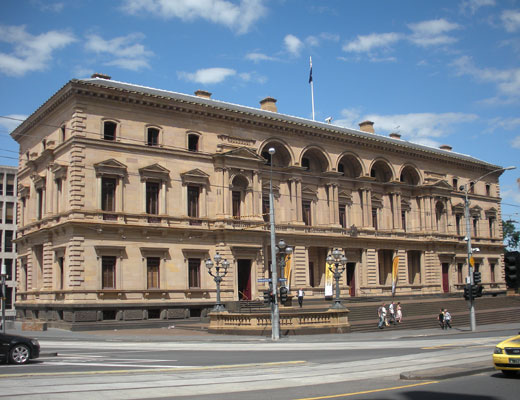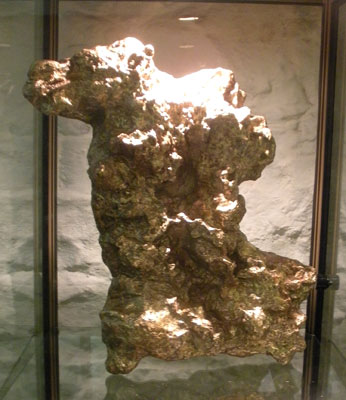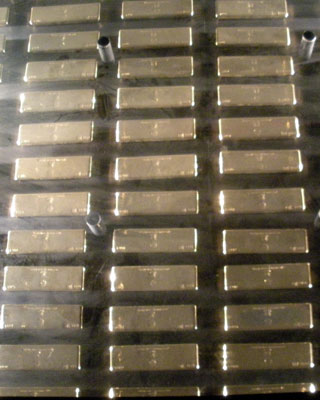 We visited many Melbourne neighborhoods, discovering a diversity of architectural styles, from the characteristic Victorian terrace homes, to more modern apartment blocks and row houses.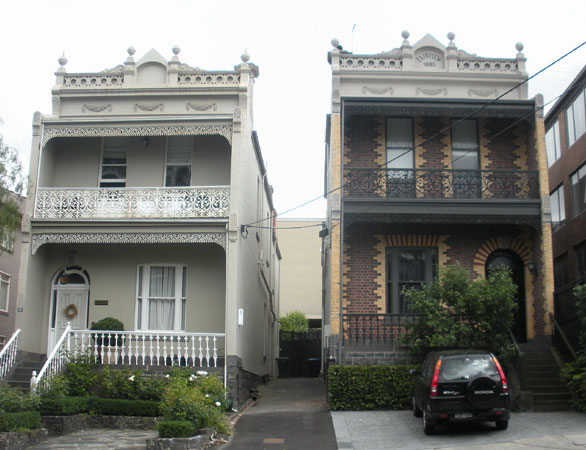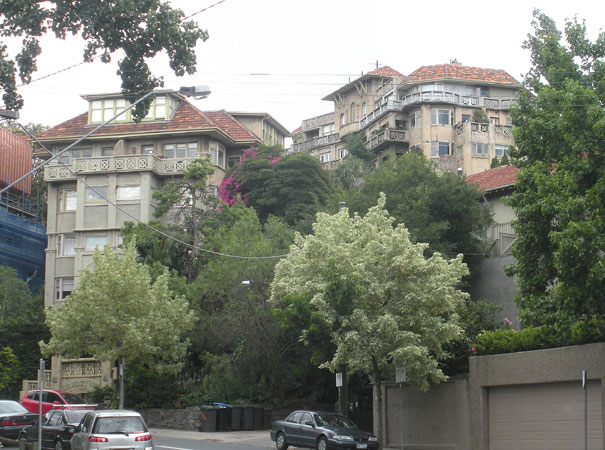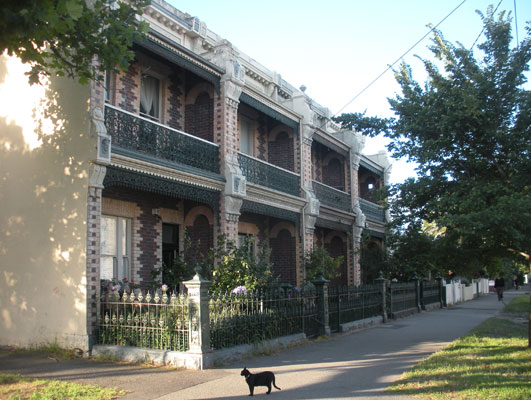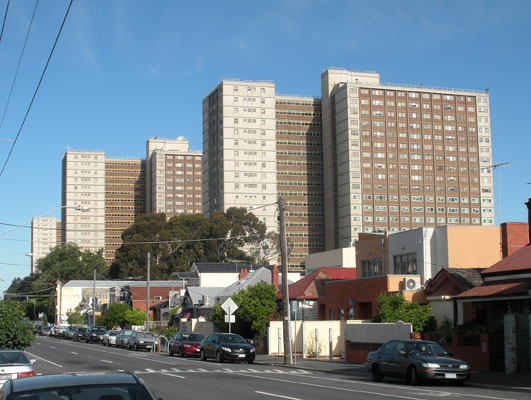 But the vast majority of homes were single story, single family residences on quarter acre properties along pleasant streets with sidewalks and often street trees.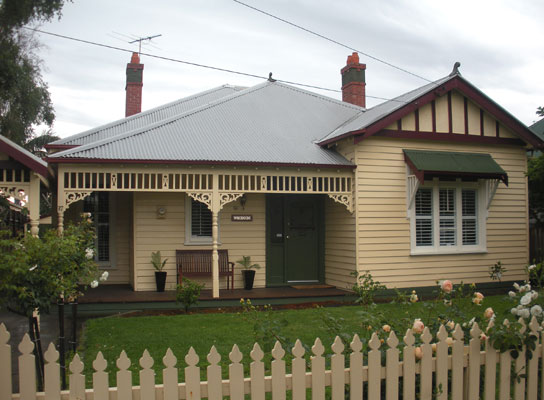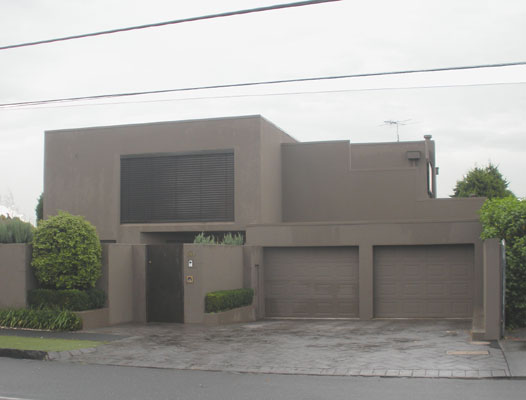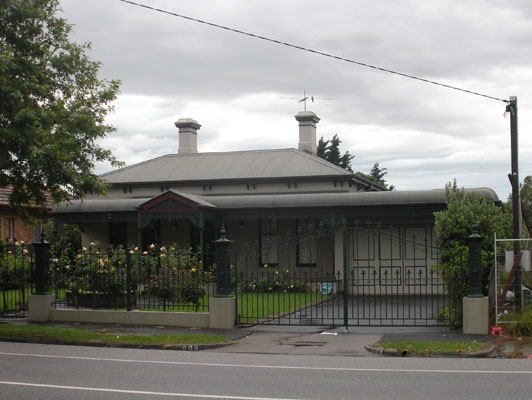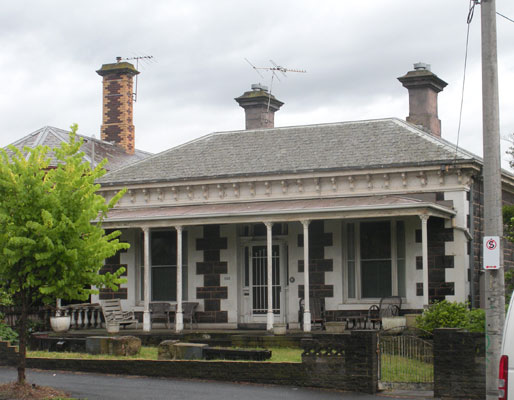 Often there was a small retail center, a school, a park, all within walking distance.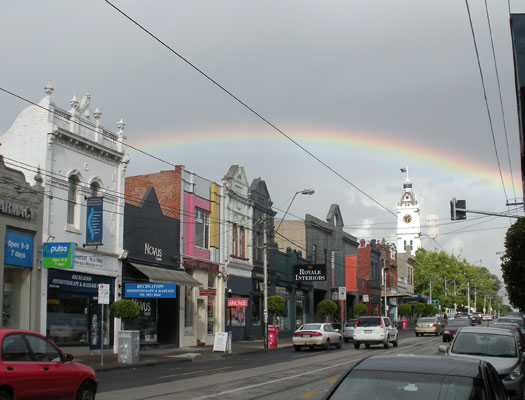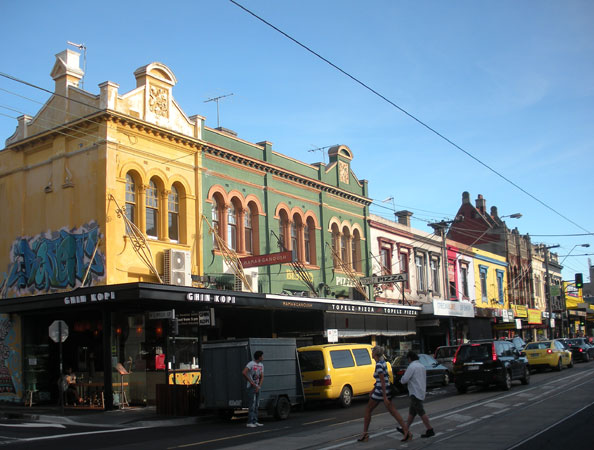 Wealthier residents built large homes surrounded by landscaped gardens, lawns, trees and enclosed by walls or fences.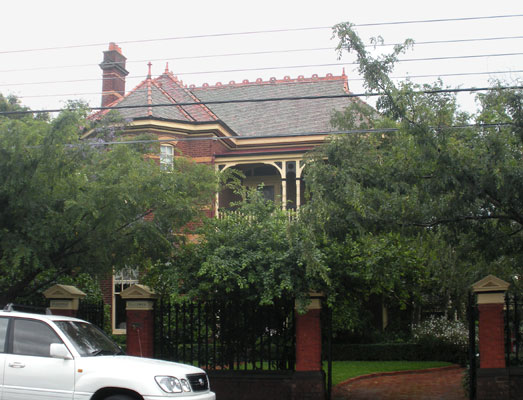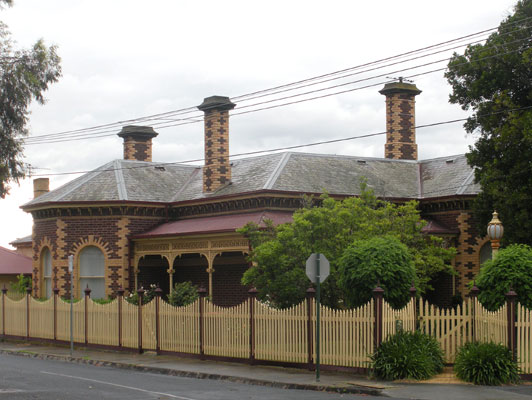 A recent addition to Melbourne's neighborhoods was Docklands, an untra modern, ultra urban community along the edge of the Yarra River. Begun in 2002, this waterfront district featured high rise living, a pedestrian shopping mall, community space along the river's edge and office centers, all close to the Central Business District and transit accessible.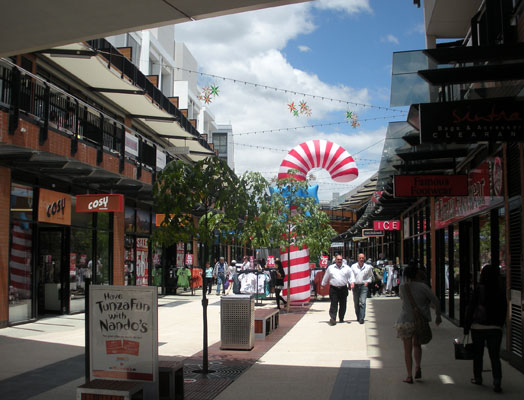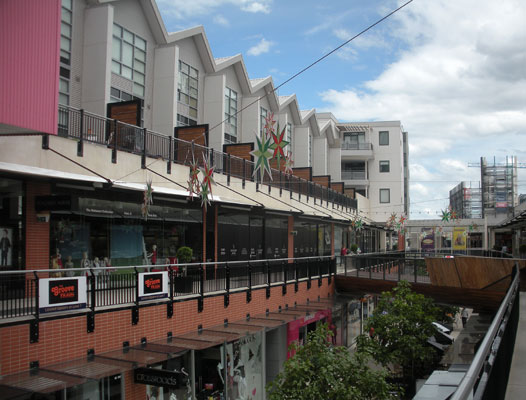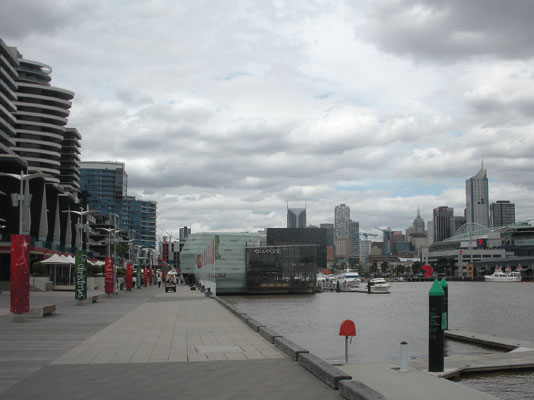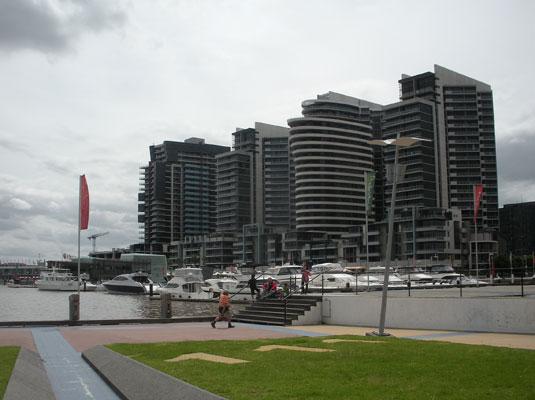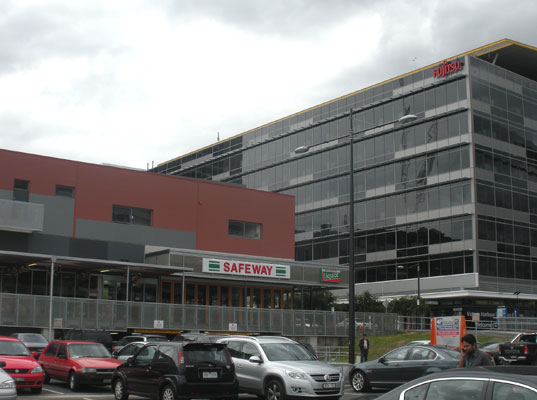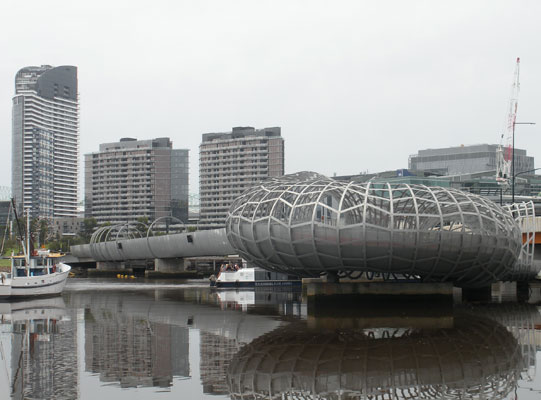 Our explorations revealed that Melbourne had succeeded in offering residents many aspects of People Friendliness. Certainly we found many examples of Pleasing and Efficient Physical Form. The array of neo-classical Victorian era buildings in the Central Business District and terrace houses interspersed throughout most neighborhoods offered distinctive, charming, appealing buildings of distinguished design that created a strong sense of place.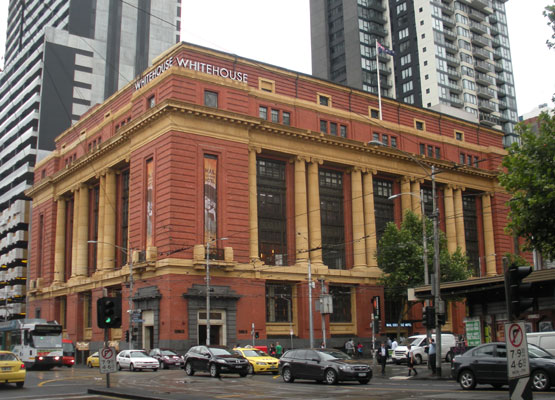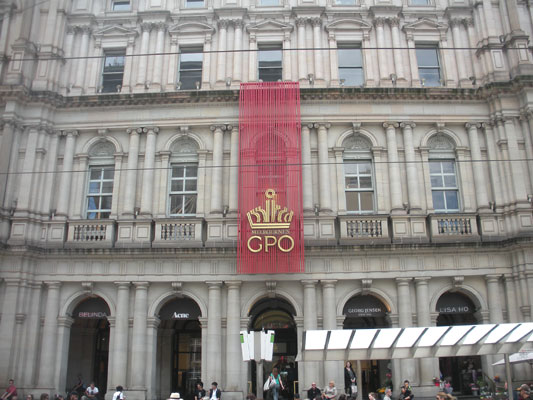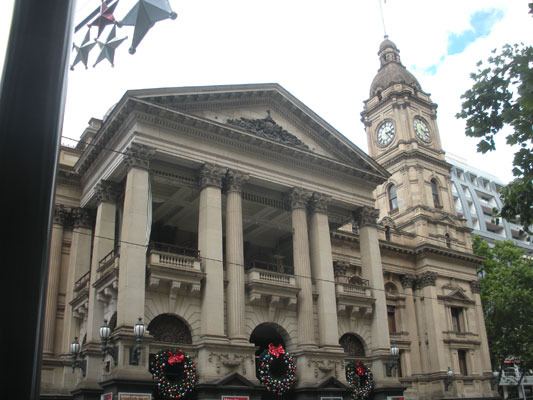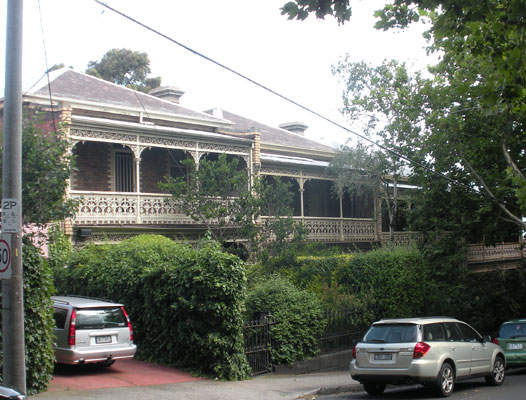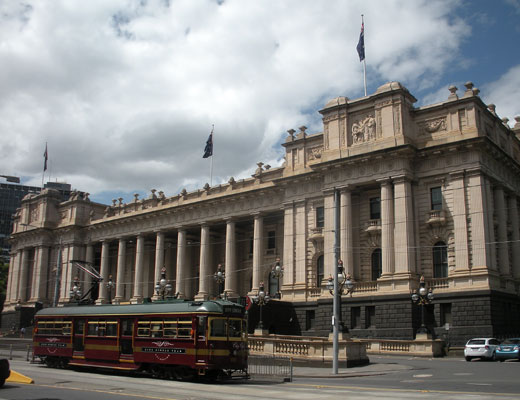 Melbourne has a strong sense of its rich history and culture.
The well loved and historic Flinders Railway Station has been regenerated, updated and modernized to meet the city's transit needs while retaining the vintage style and bearing...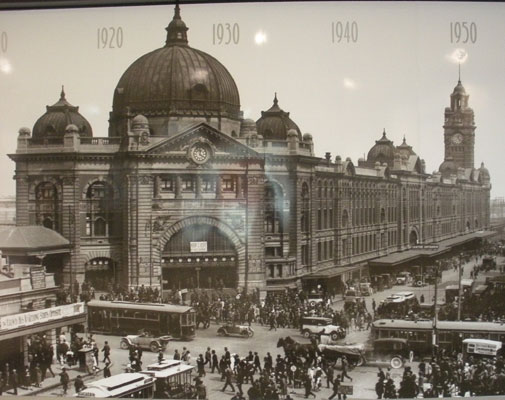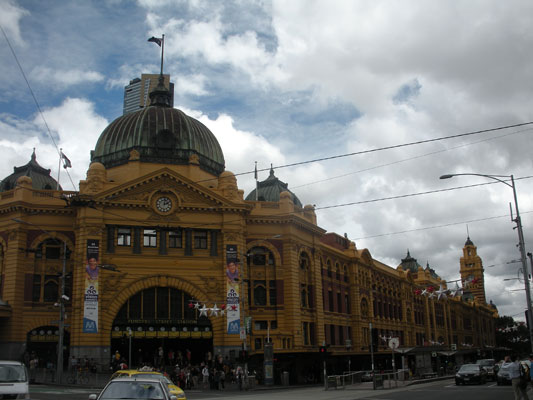 The City Library offered residents and visitors a lovely lawn for hanging out and inside, exhibits from the collection, a quiet reading room, and Internet in an architecturally spectacular space.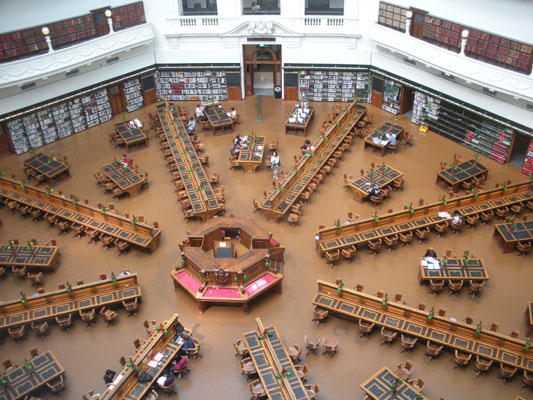 Queen Victoria Market offered a rich array of foods for every taste.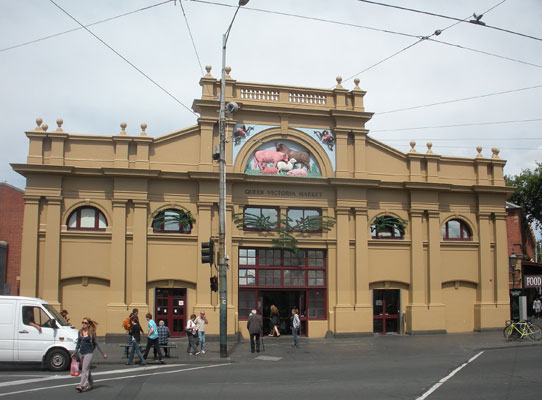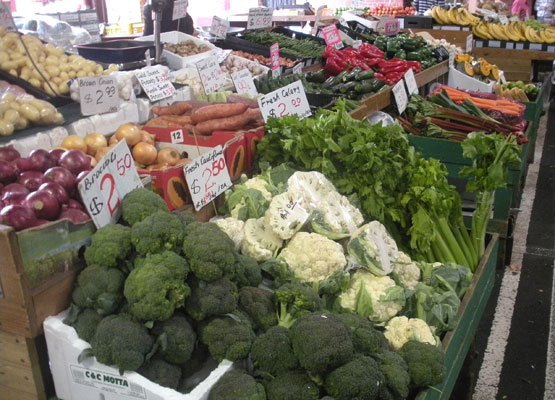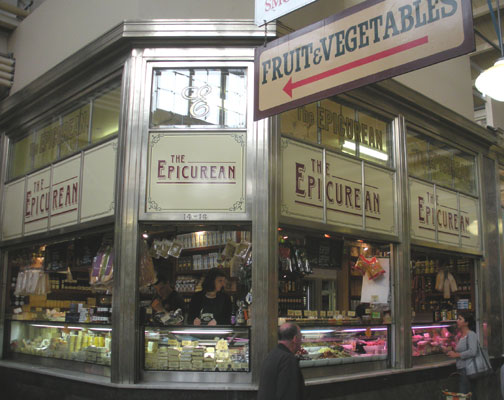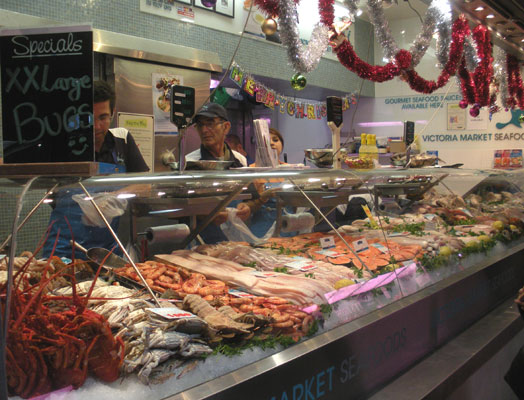 The solemn and majestic Anzac Memorial paid tribute to the soldiers and sailors who fought and died on foreign shores. It was Gallipoli, during the First World War, in which Australians took part as Australians, that was seen as a key event that forged a sense of national identity.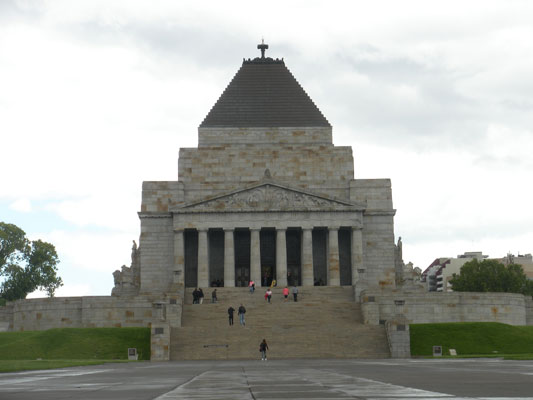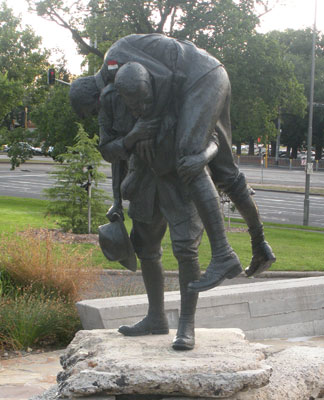 Mobility featured an available, efficient and affordable system of bus, subway, tram and other transit. Melbourne never ripped up the tram tracks as many other cities did in the 1970s. A free tram operated with classic restored vehicles circled the CBD ...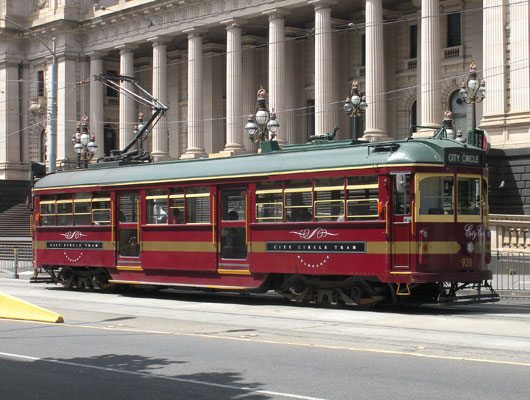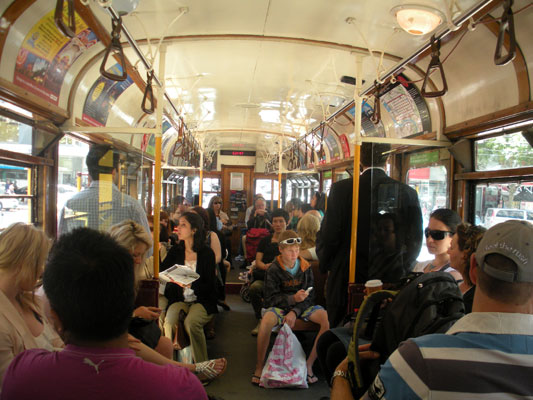 ...while a collection of new and old vintage tram vehicles plied many streets (including Toorak just a block from where we lived), regional trains provided service to surrounding communities....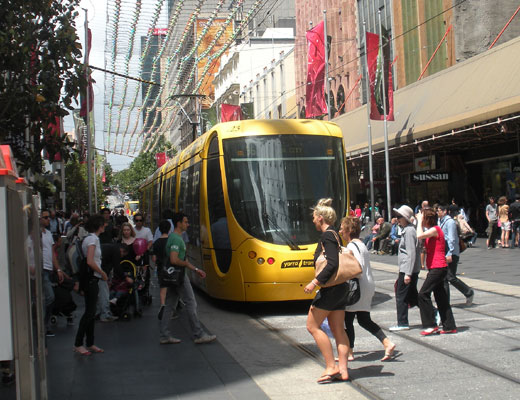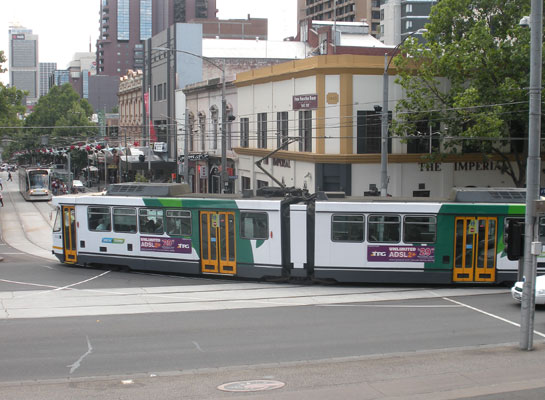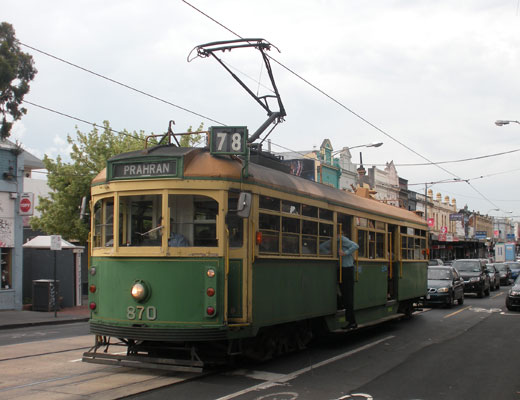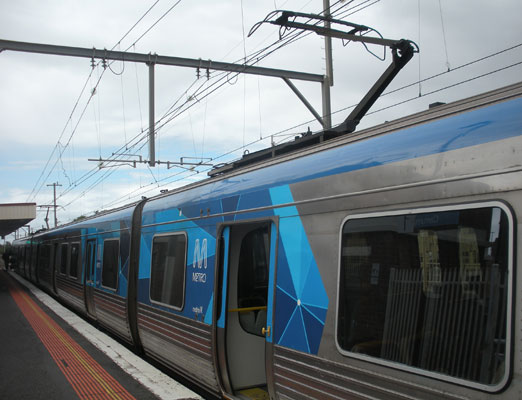 ...and there were bikeways to encourage cyclists, too.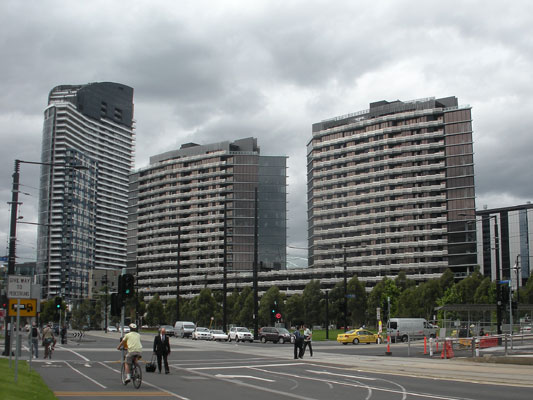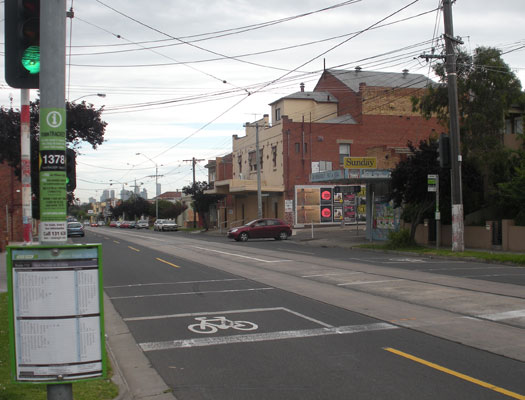 In theory this mobility reduced the need for private vehicle trips. However, it was clear that many people chose to drive and parking was very available, mostly in above and below ground parking structures. Car sharing was available as an alternative to car ownership.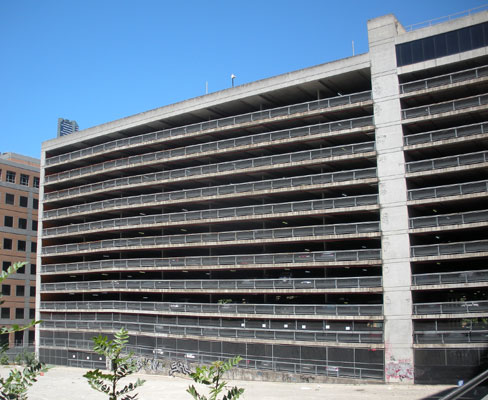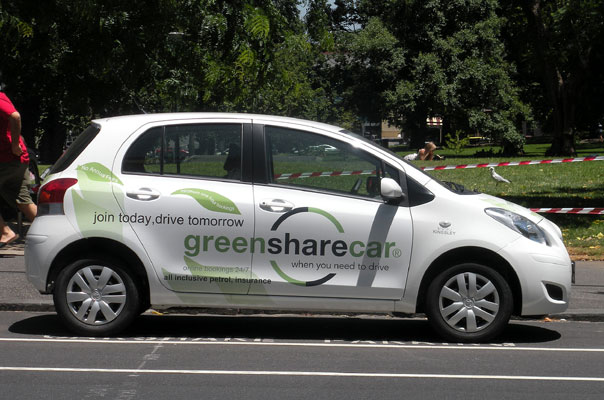 The riverside walks, the lush and verdant Botanic Gardens, and the green lawns and great trees of the Domain offered Natural World Connections within the city augmented by many smaller neighborhood parks. The foreshore of Phillips Bay offered expanses of beach and water for swimming and parasailing, boating and surfing, strolling and jogging within the urban environment.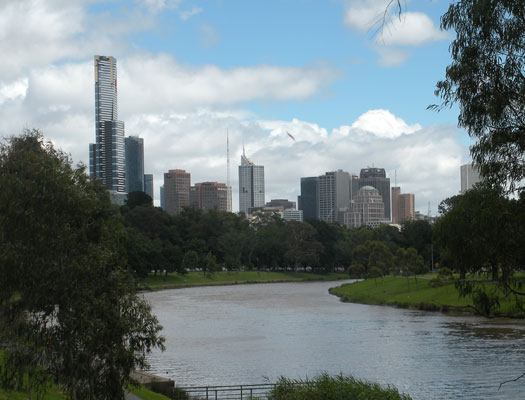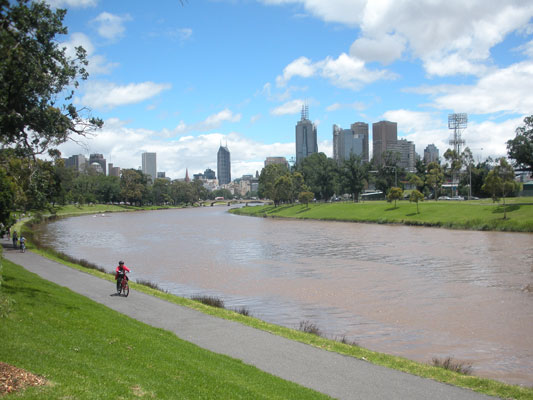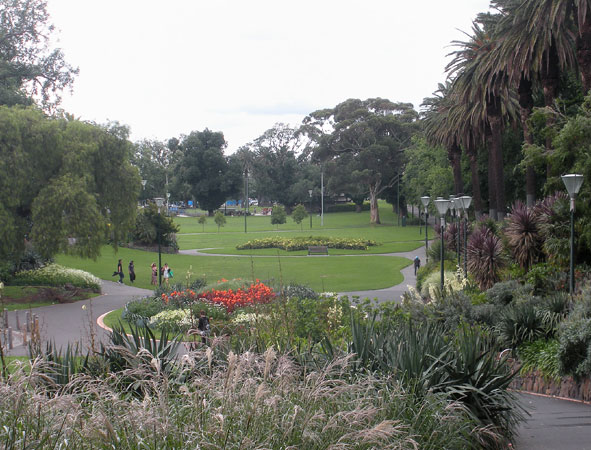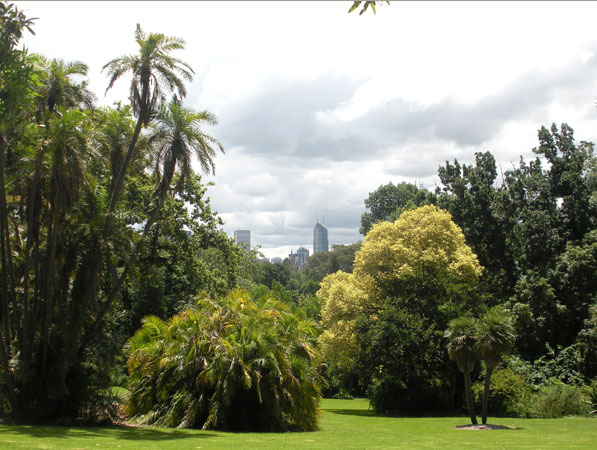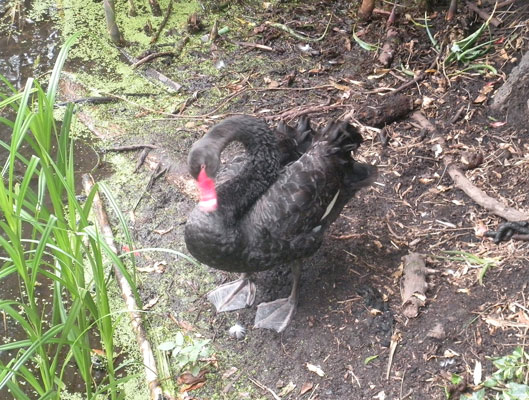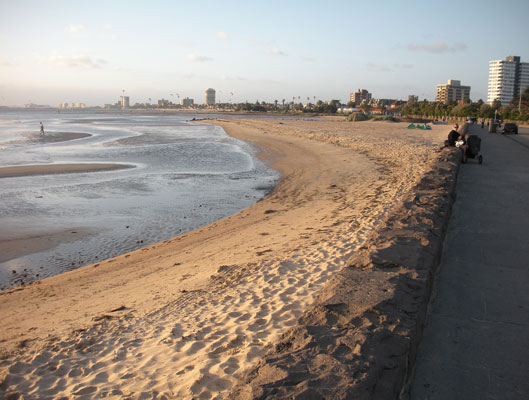 We learned that there were many 'Sustainable Buildings' scattered throughout the city that had 'sustainable' attributes, such as built-in energy efficiencies and green roofs, that were not often obvious to the casual observer. Guided by a special map obtained from the 'Sustainable Buildings' office, we did a self-guided walking tour to discover some of them.
We offer pictures below and invite you to visit their website for more specific information (opens in a new window).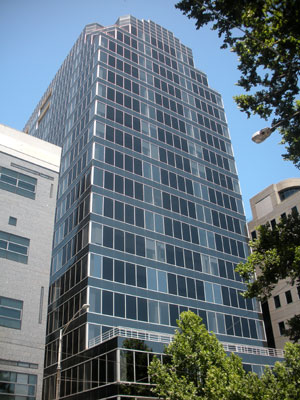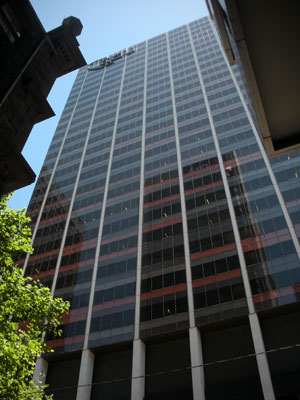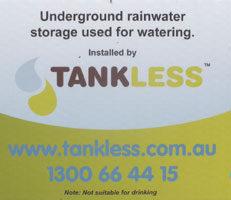 Augmenting these observable aspects of People Friendliness, we learned that the state of Victoria had undertaken a Sustainable Victoria initiative to show the way to using resources more efficiently and reducing everyday environmental impacts. For example there was an initiative to generate renewable energy close to the point of use through rebates to provide incentives to people who installed solar hot water heaters. Rebates were also available for rainwater tanks, gray water systems, dual-flush toilets, water-efficient shower heads and a host of other water-saving products. Community gardens and car sharing were also encouraged.
For more information, click here (opens in a new window).
Overall, we found that Melbourne, like Chicago, was a good place to live, work, learn and play; a People Friendly City that is planning for the future in order to maintain it's Friendliness.
Click here to return to our 'Winter 2010/11 - 'Down Under in Australia and New Zealand' page