Milford Sound - A Must See


Milford Sound is one those special places of dramatic scenery that had been on our 'visit list' for many years. Now traveling on New Zealand's South Island, it was time to actually go there.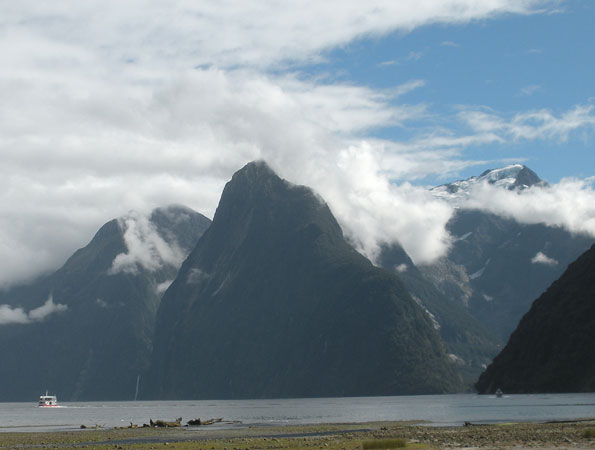 From Te Anau, the launchpoint for most of the trips to Milford Sound, we boarded a bus that took us through amazing mountain scenery, through Homer Tunnel and down the steep curvy road into Milford Sound. After catching our breaths from our first stunning views of peaks and water, we boarded the Milford Wanderer, our home for an afternoon cruise on the Sound, a nice dinner, a bed for a night, and a morning cruise through the Sound to the Tasman Sea. The sheer cliffs, deep water, visits by dolphins, stories from our guide, the surges of clouds and mist created a magical experience for us.
Wishing to spend even more time in this incredibly awesome place, we checked into the nearby Milford Sound Lodge and enjoyed another day walking along the foreshore and admiring the views of the great pointed peaks, vertical rock walls and clear deep blue water as the light changed and the clouds drifted through.
This was a trip we wouldn't have missed for anything!
Click here to view the Flickr gallery of our trip.
Click here to return to our 'Winter 2010/11 - 'Down Under in Australia and New Zealand' page