Nijmegen, Netherlands - A Place Where We Feel Very Much at Home


Sometimes, we arrive in a new city and we just feel at home. It's not at all clear to us why this happens - it just does. Nijmegen in the Netherlands is such a place!
Tired after a LOONNG day flying from Phoenix to Minneapolis to Amsterdam Schiphol and traveling by train to Nijmegen, we arrived in the station, bought a map of the area, and walked to the VVV, the tourist info office. Even in our state of fatigue, we were happy to be here and already felt the first tinges of being at home. After a snack and a walk through the pedestrian centre, we met Merel who warmly welcomed us and took us up to our new apartment.
After a good meal and a good night's sleep, we were ready to begin an exploration of our new city. Looking down from our window was an Eko Plaza, a bio (organic) food store, and next door was a patisserie that offers us coffee and breakfast treats!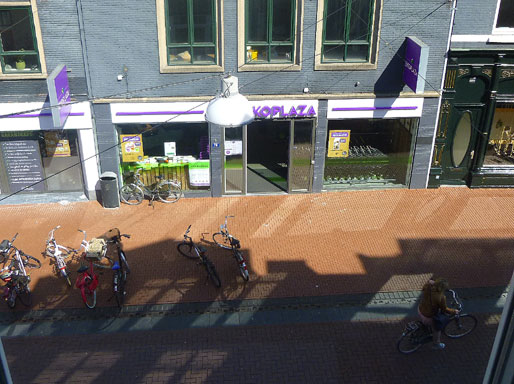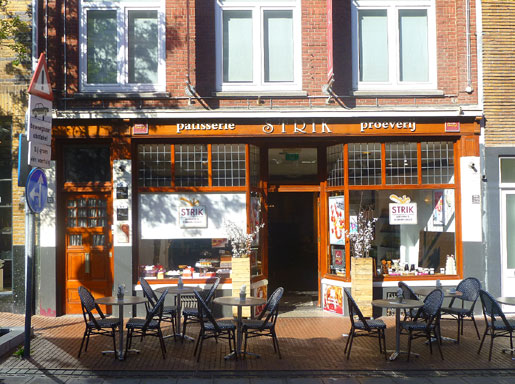 Enjoying our coffee, we watched folks walking and riding bikes, on their way to wherever. Living on the edge of the pedestrian district offered us access to a wide selection of shops, cafes, bistros, pubs, and other places plus two large supermarkets just a few minutes away.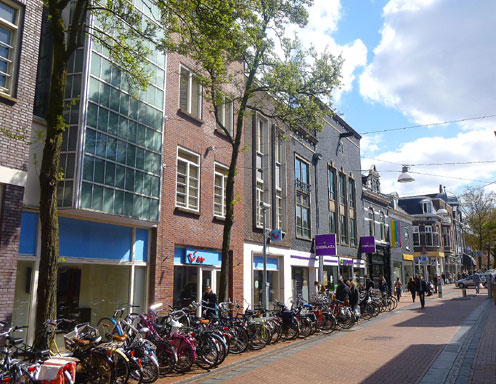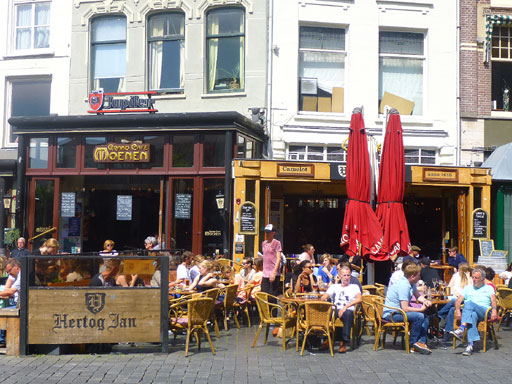 A bit longer walk brought us to the Kronenberger Park, a verdant expanse of lawns, ponds, great old trees, and two towers of medieval origin.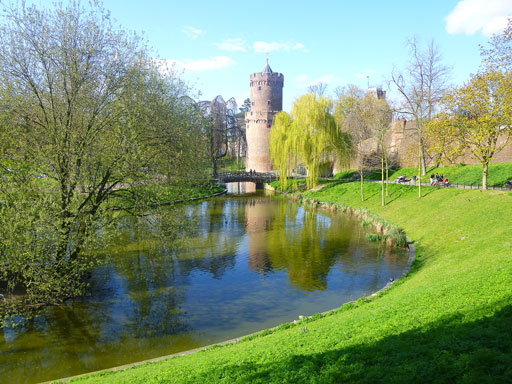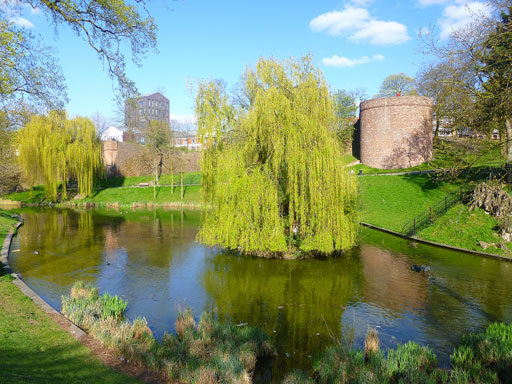 Nijmegen's origins date back to early times when the clever Romans selected this site due to it's untypical high bluff overlooking the River Waal. Later, Holy Roman Emperor, Frederick Barbarossa, built a castle here. Now a park, this site offers a chapel and medieval ruins, as well as sweeping panoramic view across the River Waal.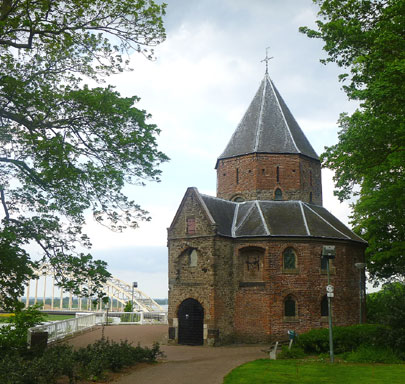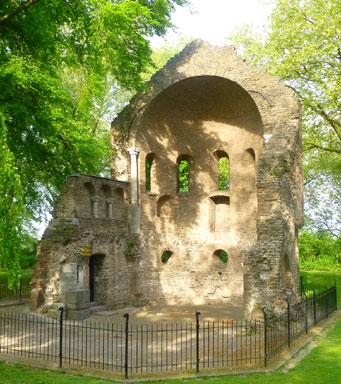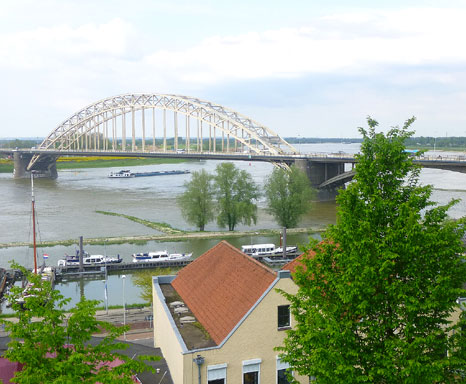 On Konigsday, the holiday celebrating the King's Birthday, the park became a giant flea market with locals, mostly kids, selling yesterday's treasures.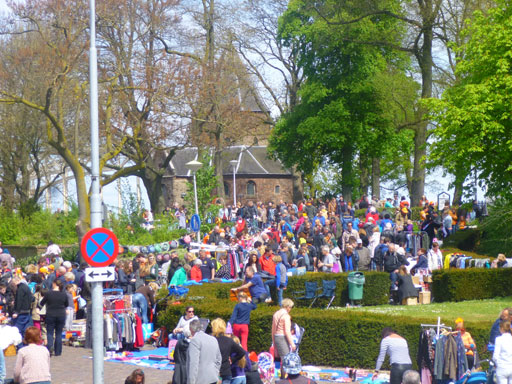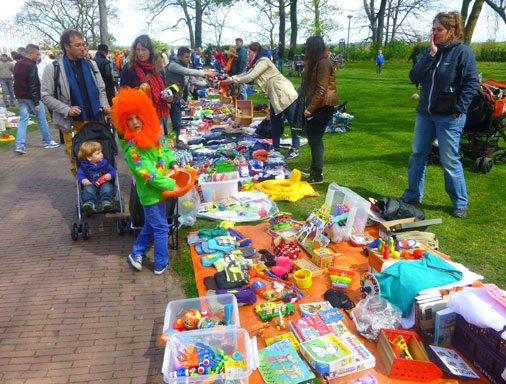 During the next days, we continued our explorations of the city, discovering more of the pedestrian shopping streets,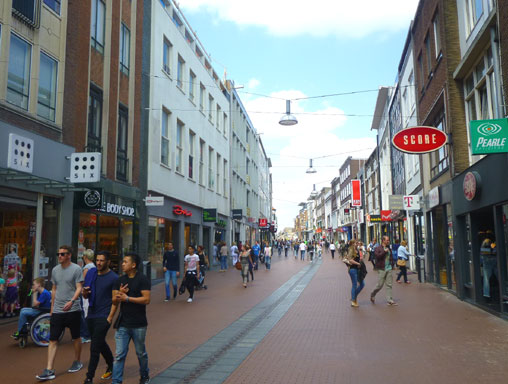 residential neighborhoods,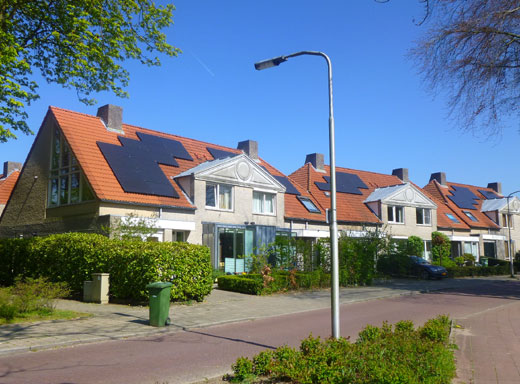 and more historic landmarks such as
... St. Stevens Church and the former Gatehouse in the Old City Walls,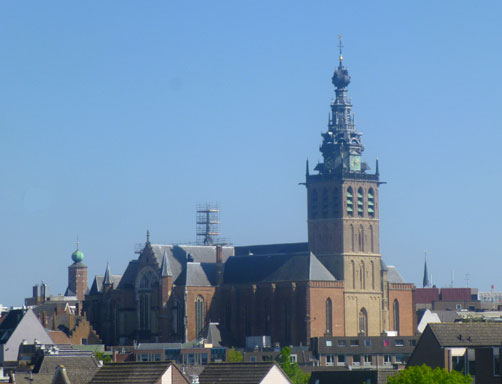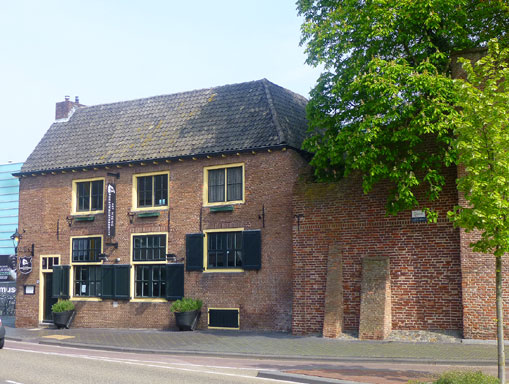 ... The Waag (Weigh House) and Stadhuis (Town Hall),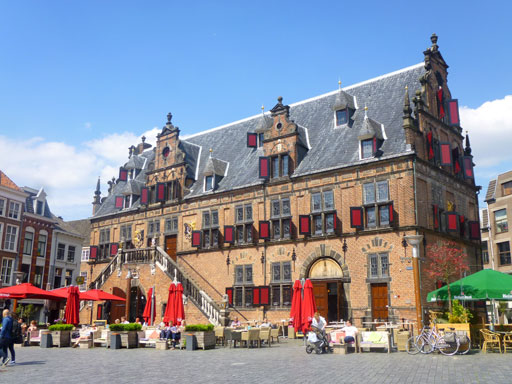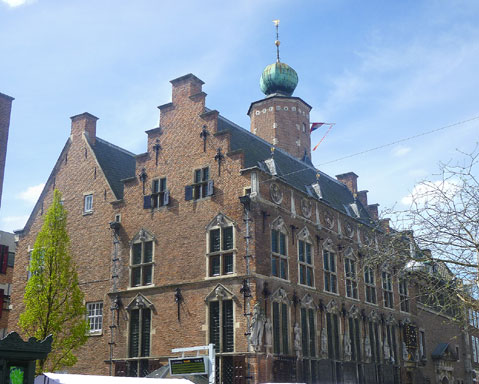 ... Belvedere Tower, St. Jacob's Chapel, and the centuries-old towers and city walls in Kronenburger Park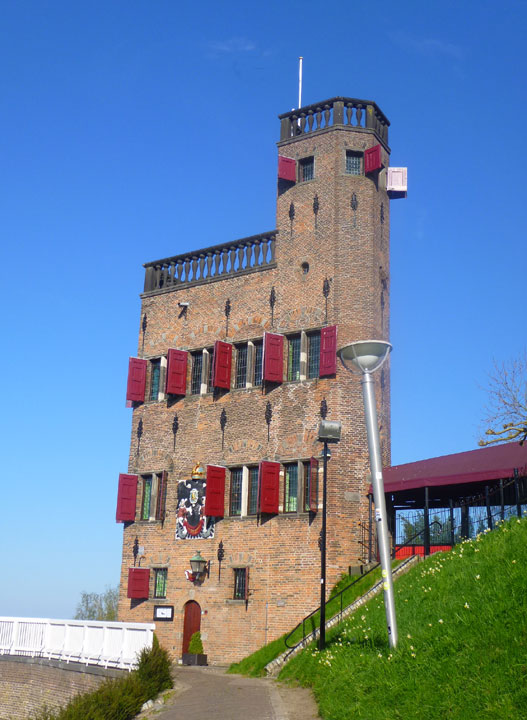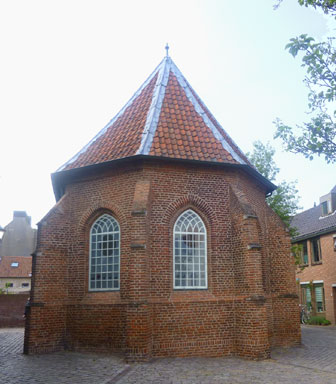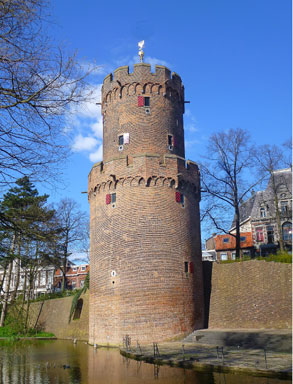 ... and of course, the River Waal, flowing along with heavily loaded barges, river cruise boats and other craft of all sorts passing by. At our favorite riverfront cafe, the entertainment is continuous.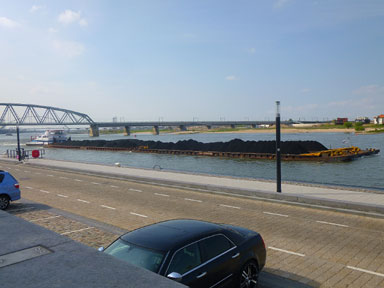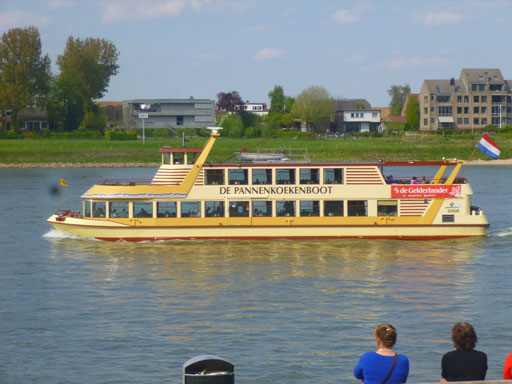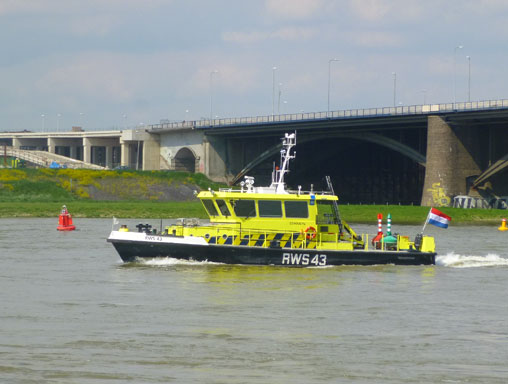 Prominent in any view over the Waal, the World War II era bridge across the river (now the main road bridge) was essential to the strategy of the Allied armies as they fought to advance into Germany in September, 1944, and was an essential element of Operation Market Garden (as told in the movie 'A Bridge Too Far").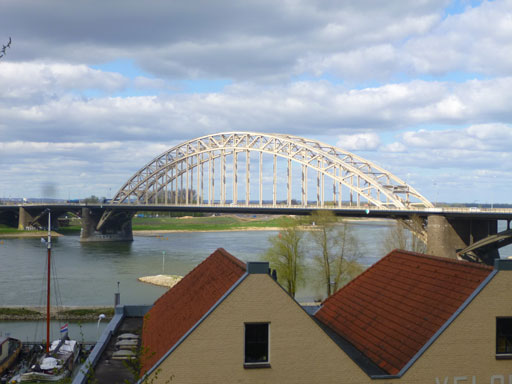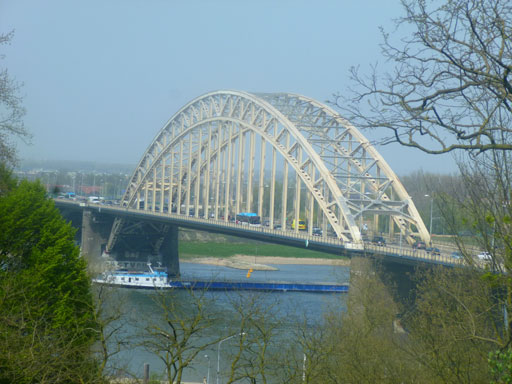 Why Nijmegen Feels Like Home
Nijmegen's long history has taken many twists and turns in its 2000+ years and this rich mosaic of events have shaped its architecture in intriguing ways. We soon discovered that the city offered us a masterly blend of the modern with the historic architecture, retaining the significant values and styles. This, coupled with the small, compact centre where a dedication to creating a truly walkable, people friendly place was evident, made it so easy to feel at home and comfortable.
A development strategy that works especially well here is the mixing of uses. In the city centre, nearly every building has a shop or cafe on the ground floor with residences on the first and second floors above. This enables many people to live "where the action is", meaning close to daily needs shopping and social connections. This result is enhanced in the pedestrian areas as everything is closer together, streets become walkways, small squares become outdoor cafes, and people aren't distracted or endangered by the presence of cars.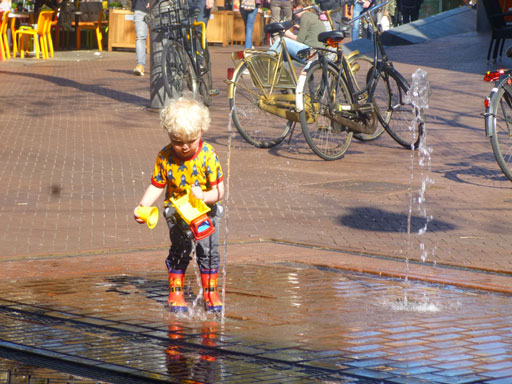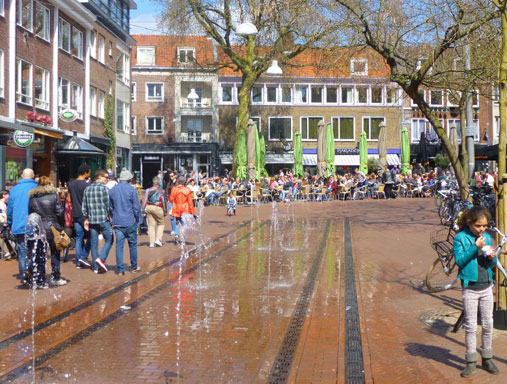 Just beyond the centre, the neighborhoods are not mixed use but there are neighborhood centres where residents can gather at a pub or a snack shop, and every home has at least a bike or two ready to be hopped onto to pedal to those daily needs shops and social connections in a few minutes.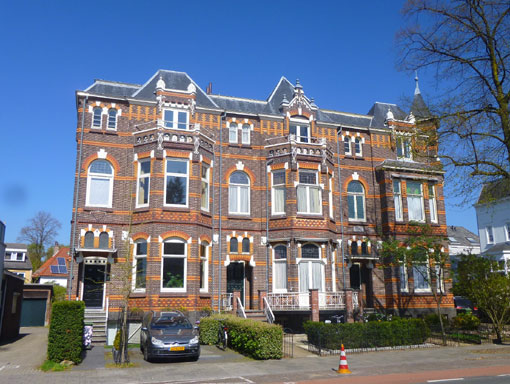 We have seen the most amazing adaptations to the bikes that allow them to carry cargo of all sorts (one or two small children or a number of shopping bags being often seen).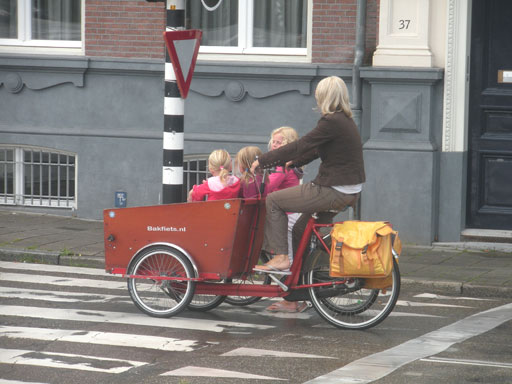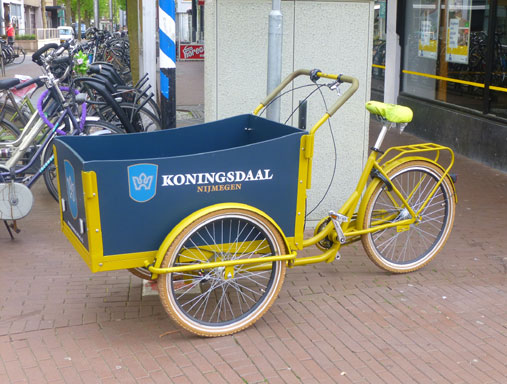 Our feeling of being at home was amplified by the welcoming and friendly helpfulness of everyone we met! People would often ask where we came from and if we were touring around on holiday. When we would explain that we were living here for a mon th or so, they were amazed! In Nijmegen they would ask? Yes, we like it here. Big smiles!
We are always impressed with the incredible comfort that every Dutch person has with speaking English! Often, folks would speak to us in Dutch, but as soon as we opened our mouths, they would apologize in English and say "I thought you were Dutch!" We would reply "Thank you!", as we enjoy being considered locals! But, of course, the conversation proceeded in English, because our Dutch is woefully inadequate for any real conversation. Our small attempt at becoming more Dutch is to refuse the usually offered English menu and learn to use the Dutch one instead. We have also learned that Expats who are trying to improve their Dutch prefer that the locals speak Dutch and sometimes wear buttons that read "Speak Dutch to me!" to make their point.
Now that we have lived in Nijmegen for over a month, we are feeling so comfortable that it's a challenge to make plans for the next Nomad Journey! It is easy to envision just staying here a while to enjoy all of the aspects of life here. We have a library card so we can check out DVDs and a Dutch sim card for our phone with data so we are connected. We have a favorite pub where English Premier League voetball (soccer in the US) games are shown on week ends and several favorite restaurants where we are greeted as regulars. On Saturdays, we walk to the open air market to buy fresh local fruit and veggies (the strawberries are wonderful) plus the most yummy cheese from a local dairy. Life is Good !!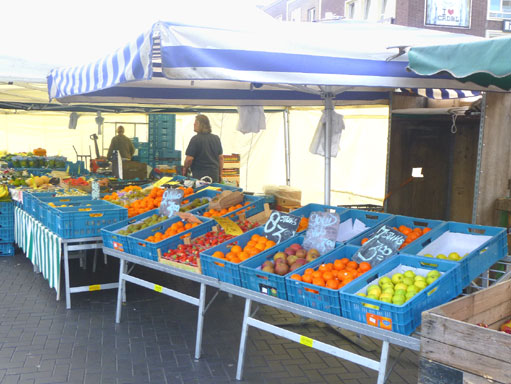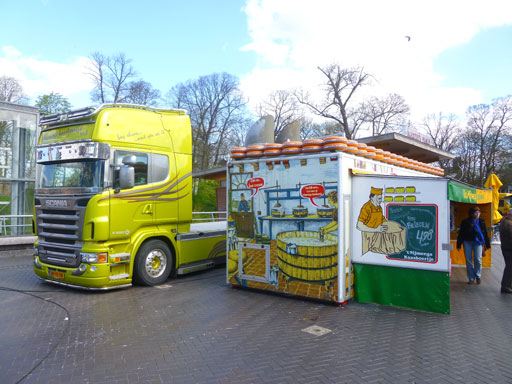 With this in mind, one could ask - Why Would We Leave?
The most obvious response we have to that question is simple - We are Nomads, which suggests a constant urge to move on to the next place. And yet, we can begin to imagine that a city such as Nijmegen might offer enough inducements for us to decide to just stay for a while. But, there are a few caveats to this imaginary scenario.
First, there is the Schengen Agreement. This is an Agreement on Immigration among 25 countries within the European Union that enables us, as US citizens, to enter any of the countries, and stay in any of them for a total of 90 days within any six month period. We must then leave or face serious consequences.
Second, there is weather. The winters of Northern Europe are COLD and DARK, whilespring, summer and autumn are delightful. So, for these Nomads, a winter stay is not a consideration!
Finally, we know that even after so many years of Nomad travel, we still have places to see before we settle down. So, we are beginning to make our plans for the next place. Check back to learn where we decide to go next!
Click here to return to our 'Summer 2015 - Nijmegen, First Stop on The Nomads' Return to Europe' page
Click here to return to our 'Searching the World for People Friendly Cities' page