Summer 2015 - First Stop Nijmegen, Then on to France and England


The Nomads have been spending summers in Europe every year since 2007 so, as we were finishing our journey through New Zealand, we started to look ahead to what has become a usual and normal event - a migration to one of Europe's cities.
But March was a little early for Europe, so we headed back to the US. After the long flights back to Los Angleles, we boarded an Amtrak train, the Coast Starlight. Relaxing in comfy seats, we watched the panorama as the train rolled through LA's suburbs and north along the Pacific coast. Along the way, the train traveled through some of California's most picturesque towns, past vast agricultural fields and groves, right along the Pacific coast for many miles, through the wilds of Vandenberg Air force Base and finally, after dark, through exurbs and suburbs of San Francisco. What an awesome ride!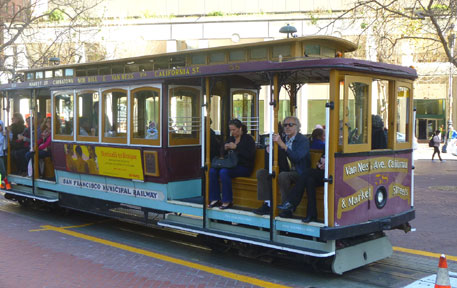 In San Francisco, via long walks, bus, tram, and train rides, we explored the centre, Fisherman's Wharf and the Embarcadero, some of the closer districts and neighborhoods, found some great restaurants, and took a stroll along the Pacific Coast. Later, we took a ferry across the bay to Sausalito, too. SF is a truly engaging, charming, appealing and diverse city. Shall we return for a longer stay? Very possibly!
Back in Albuquerque, where spring was just arriving, we visited doctors for routine check ups. More essentially, we spent time with good friends and hiked in the Bosque, the riverside cottonwood and willow forest, hoping to see cottonwood leaves emerging (not yet) and critters (a porcupine plus lots of water birds), and water flowing in the Rio Grande (lots!).
We Travel to Nijmegen, Netherlands
By mid-April, after a brief stop in Phoenix, it was time to head for Europe. Flights to Amsterdam and a train ride through the Dutch countryside brought the Nomads to our new home in Nijmegen! This small city in eastern Netherlands offers one of the best walkable urban living situations we have yet experienced! Our comfy apartment, just at the edge of the pedestrian centre of the city, offers a wide selection of shops, cafes, bistros, pubs, and other places as well as a bio (organic) food market across the street plus two large supermarkets just a short walk away.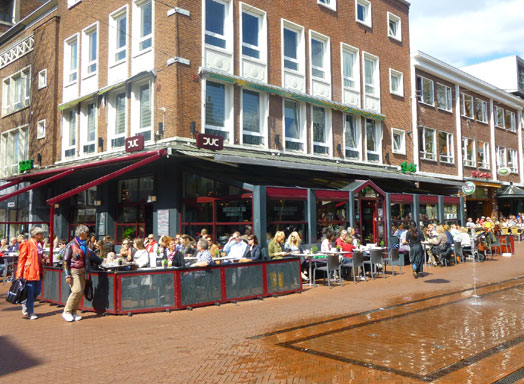 Nijmegen sits in the far eastern region of the Netherlands, Gelderland, a new part of country for us. After only a week or so, we were feeling happy and content, so we inquired about staying longer in Nijmegen!
Click here to learn why.
Although very comfortable in the town, we were soon ready to explore the surrounding region.
It was clear that Nijmegen was a perfect base for visits to Arnhem just a 15 minute train ride away. On various trips, we explored the city centre, visited the Openlucht Museum of historic buildings, walked in the Hoge Veluwe National Park, and visited the Kroller Muller Museum of wonderful art which sits among the trees in the middle of the Park.
The small village of Groesbeek, just to the south of Nijmegen, offered a visit to the Nationaal Bevrijdings Museum (Liberation Museum) to learn the story of Operation Market Garden in the Second World War, as well as a stroll around the town centre.
s-Hertogenbosch, known locally as Den Bosch, was another easy trip away. Somewhat like Nijmegen, it also has a pedestrian centre with a great cathedral, many historic buildings and a wide range of cafes, pubs, and shops. The historic canal system that once provided residents with a convenient way to transport goods, has been restored and now enables visitors to view the town from the water. As there are also plenty of transportation options for trips to other places in the Netherlands, we agreed that it could become another place to spend some of our summers.
On still another daytrip, we visited the Paleis Het Loo near Appeldoorn. It is a Dutch Royal Palace, built in late 1600s, that each new king or queen customized by adding new rooms. Walking through is a tour of the history of the Netherlands and offered windows into the lives of the Dutch monarchs. The palace is surrounded by formal gardens with sculptures and fountains.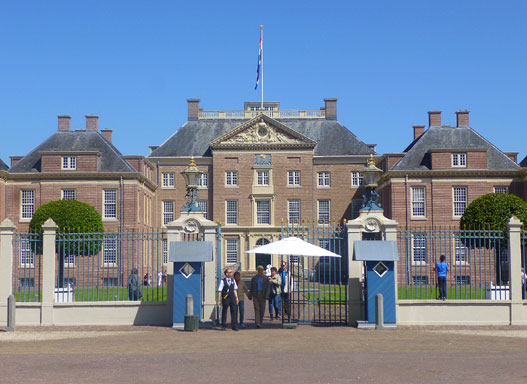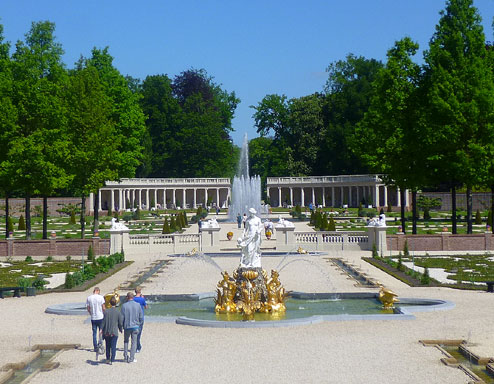 On another day we boarded a train and traveled to Lisse, where we visited our Dutch family, and also visited the world famous Keukenhof Gardens. While it's not possible to capture the essence of the Keukenhof in pictures, we've given it a try.
Click here to view our photo gallery on Flickr.
On to France
After a wonderful time in Holland, we traveled by train to Paris, to begin our visit to France.
Click here to read about our stay in the 'City of Light' and our travels in the Loire Valley.
On to England
With our time in the Schengen area about over, we flew across the English channel to spend the rest of our summer in England.
Click here to read the story of our visit to Reading, time in Hungerford and visits to Birmingham and Bath.
Click here to return to our 'Searching the World for People Friendly Cities' page