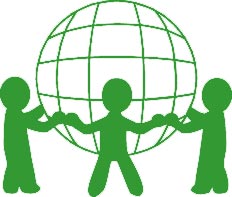 To Contact Us:
Click here to email us at info@pioneerwest.net
Phone (US): +602-386-7112
Or by Mail to:
PIONEERWEST
2270D Wyoming Blvd. NE, Suite 412
Albuquerque, New Mexico, 87112, USA

About Us - Biographical Information and History
PioneerWest is an Urban Ecology Research and Project Management Consultancy founded in 1991. The principals are Susan Gorman and Blair Brown.
Gorman graduated from Yankton College with a degree in Chemistry and began her career in the chemical industry, in research. After completing several successful development projects resulting in patents and commercial products, she progressed into market research, marketing and business development specializing in high performance elastomers.
After graduating from Brown University with a degree in Economics, Brown began his career in the financial services industry, while doing graduate work in accounting and finance. He moved on to the airline industry where he performed project financial feasibility analyses and performance evaluations and developed budgets. He continued his career in the airline industry with a special focus on airline reservations manpower planning, systems development and programming.
Moving on from their corporate careers, Gorman and Brown made the decision to start PioneerWest, building on the combination of their knowledge, skills and experience. Together, Brown and Gorman managed a series of projects in international trade but soon found themselves drawn to projects within the communities of New Mexico.
They refocused the direction of PioneerWest, seeking and winning contracts for projects that provide education and build awareness to help people live sustainably and to become more closely connected to the natural world.
Through their work on these projects, Gorman and Brown developed particular proficiency in the processes of Outcome Based Project Management, Public Opinion Research, Electronic Publishing and Information Management with special focus on the themes of Urban Ecology and Planning, and Water Education.
Now, Gorman and Brown are searching the world, to document, through images and stories, the elements of urban development that create People Friendly Cities. As Nomad Expatriates, they present a unique perspective on life in the world's cities, offering their observations in a easy, readable style, with lots of pictures.
Click here to display the complete list of their stories.
Return to the PioneerWest Homepage