Brisbane - Queensland's River City

After a long flight from Los Angeles, we arrived in Bribane's modern airport and rode the Airtrain into the Central Business District (or CBD as it's known in most Australian cities). A few steps from the station was our hostel, a great square building adorned with lacey iron filigree all around the roof - a classic Queenslander house. Nearby was another.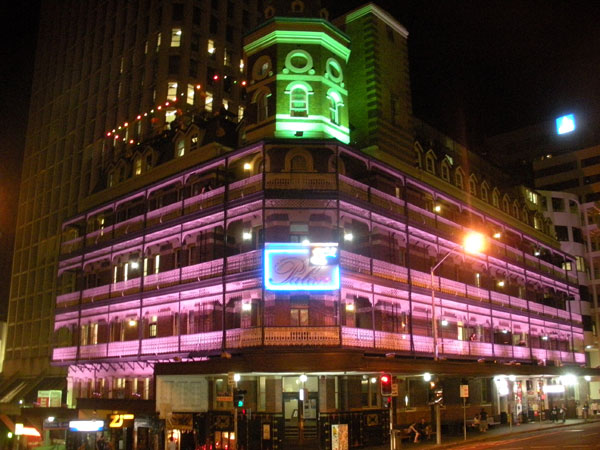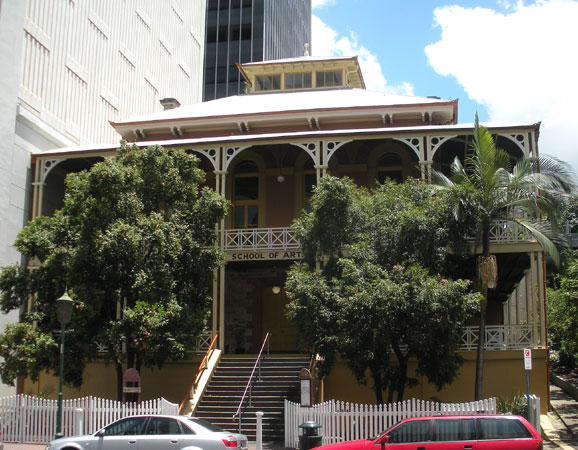 We spent our first day in Australia resting and wandering the CBD, feeling as if we had traveled many miles but were now in a place not very different from LA and the USA.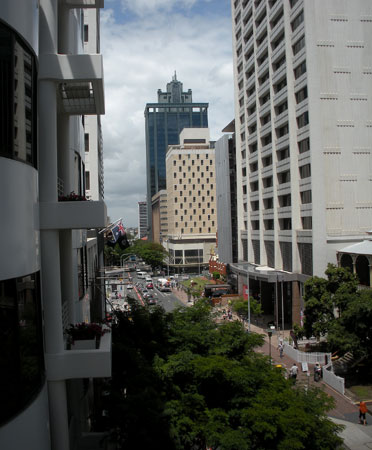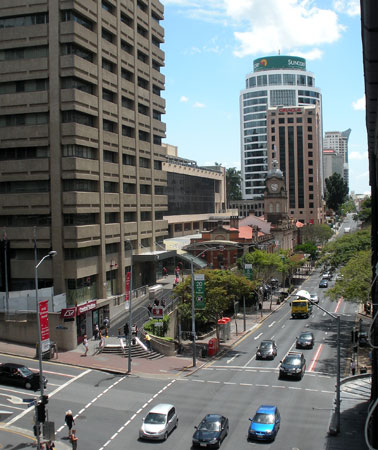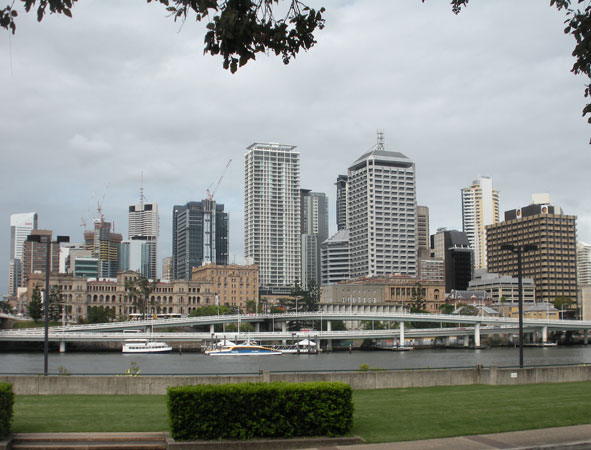 Brisbane is a tropical river city with the CBD perched between wide meanders of the Brisbane River. Walking from our hostel, we discovered Queen Street, the pedestrian mall, busy with shoppers, and followed it to King George Square where the stately City Hall and a lovely church were dwarfed by the surrounding glass walled high rise buildings.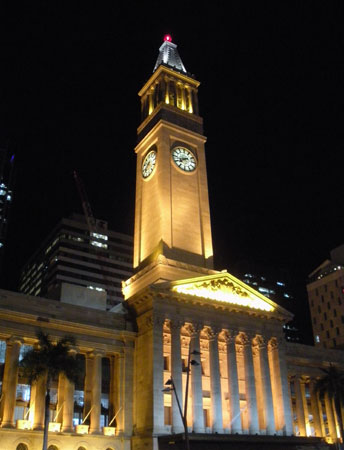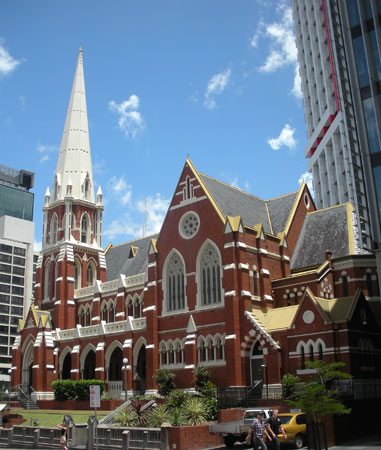 It was clear that Brisbane had embraced modernity and become a vital and growing city...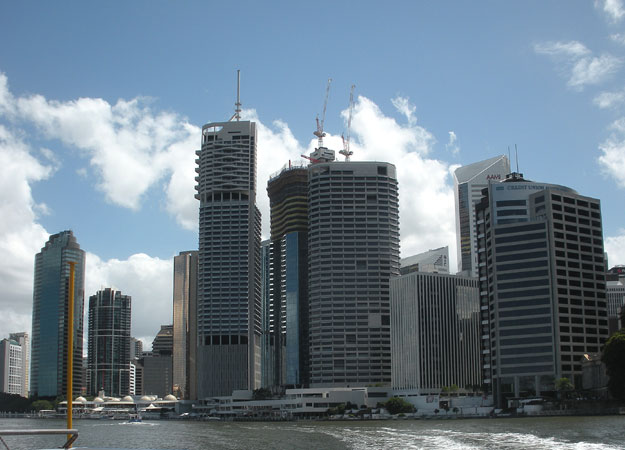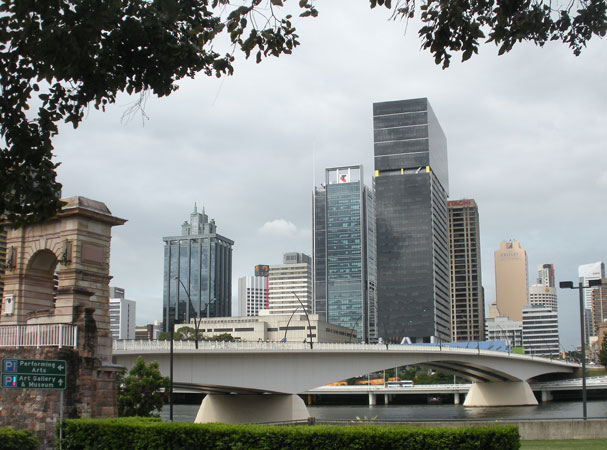 ... while retaining many of the classic buildings that reflected its heritage.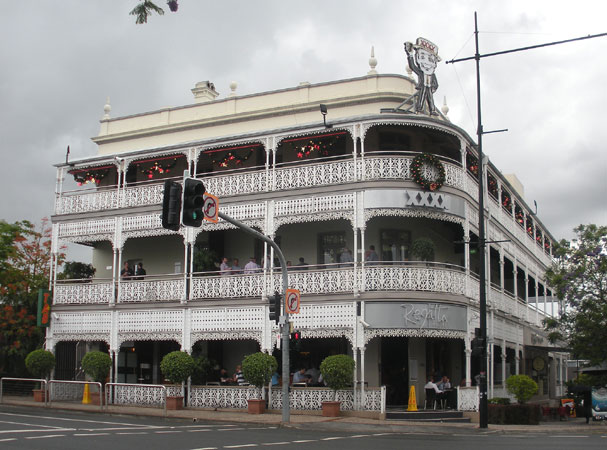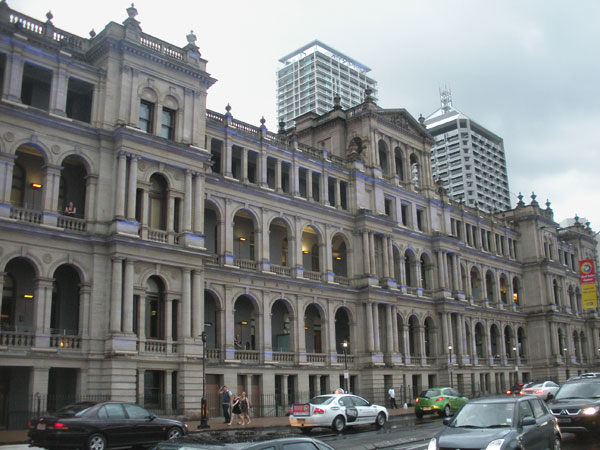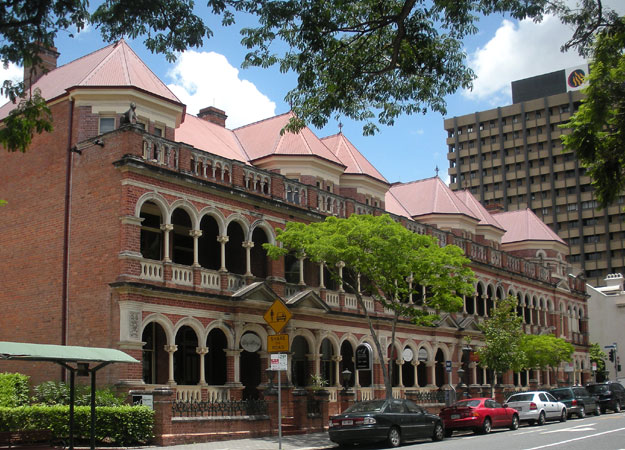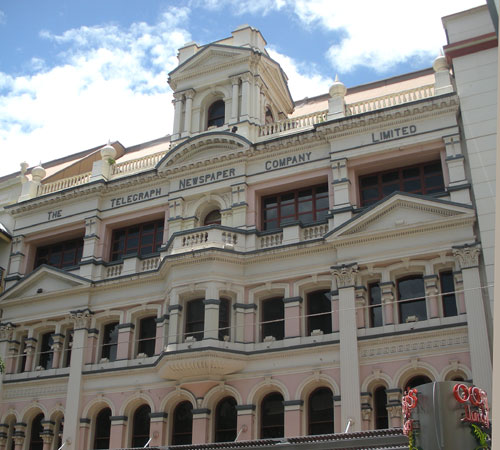 Beyond the CBD, we traveled by train, bus and City Cat water bus to explore near suburbs of Milton and West End to the west and New Farm and Fortitude Valley to the east.
Milton's early fame came from the Milton Brewery, but today the building is only home to their corporate headquarters and is surrounded by glitzy shops and residential apartment blocks.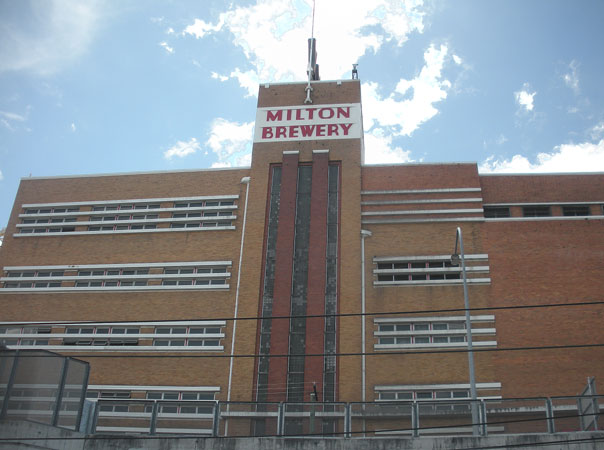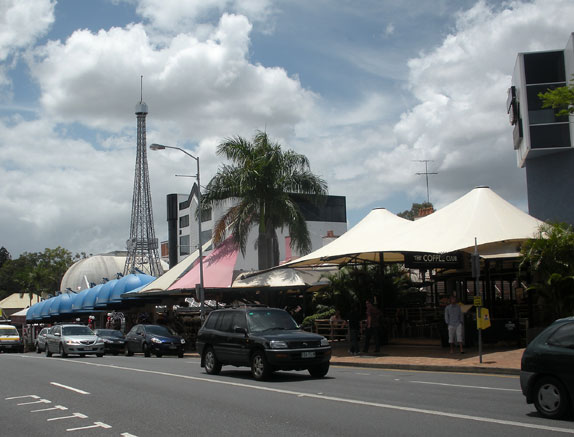 As we walked along the Esplanade overlooking the river, we enjoyed the views, but soon realized that car domination had arrived here.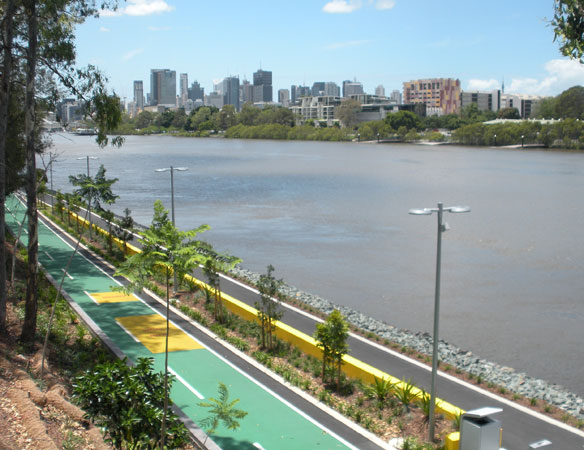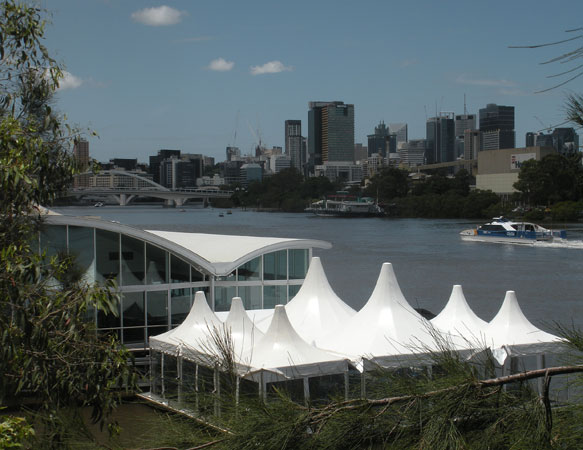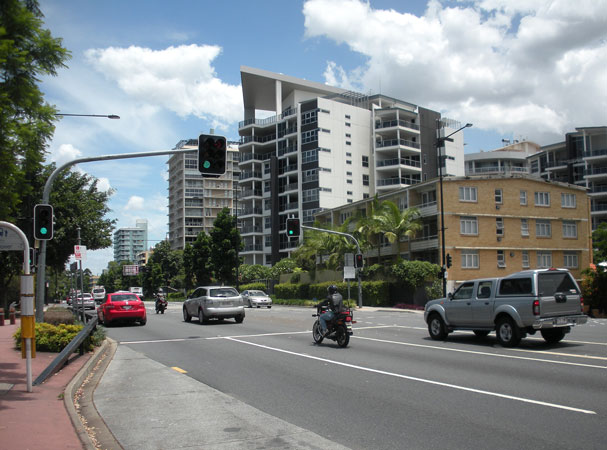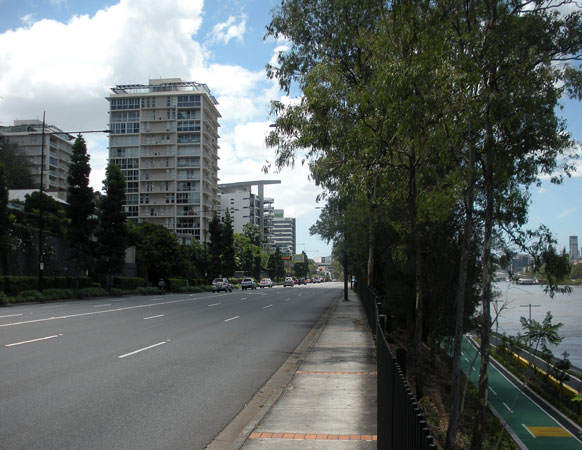 The South Bank Parklands, a riverside promenade cum Big Wheel, offered a great place for a walk...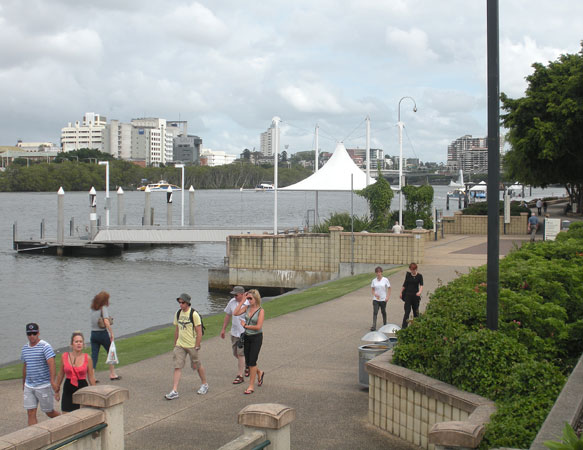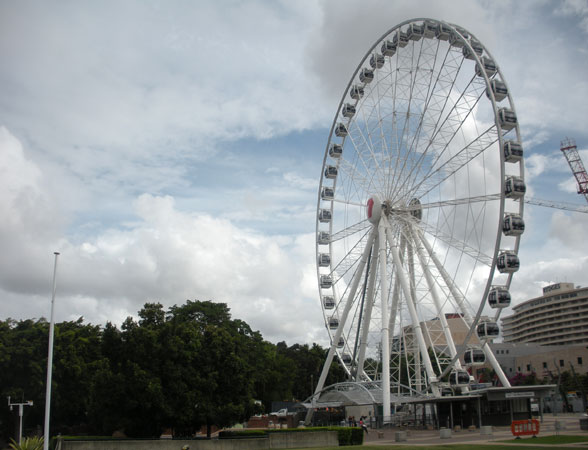 ... while West End, the district just beyond, offered more charms with streets of small shops and cafes surrounded by small houses, mostly single family or duplex style.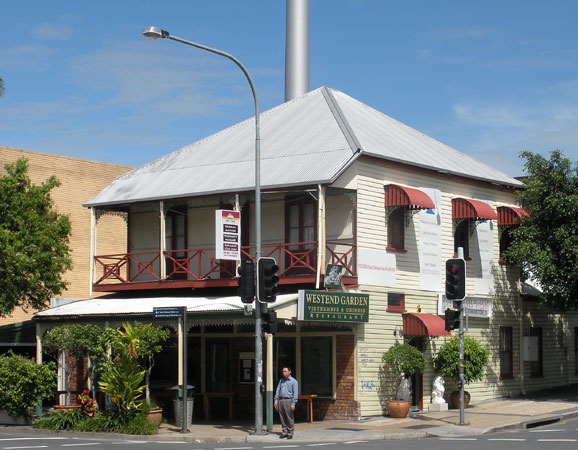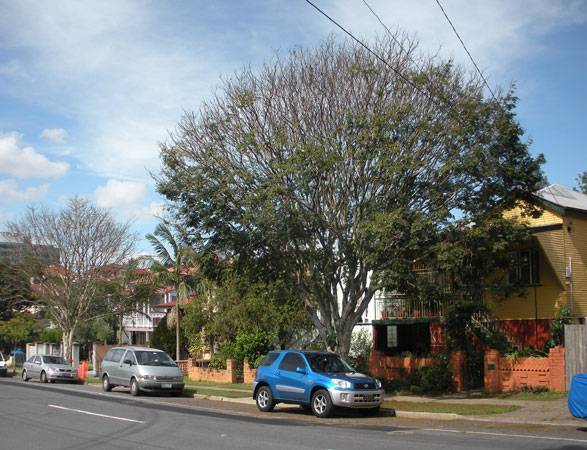 The City Cat water bus took us swiftly out to New Farm, a further suburb where a large park along the river offered residents natural world connections. The homes here were larger, mostly single family, some new and others older but well maintained. A pleasant town center offered convenient shopping opportunities to residents.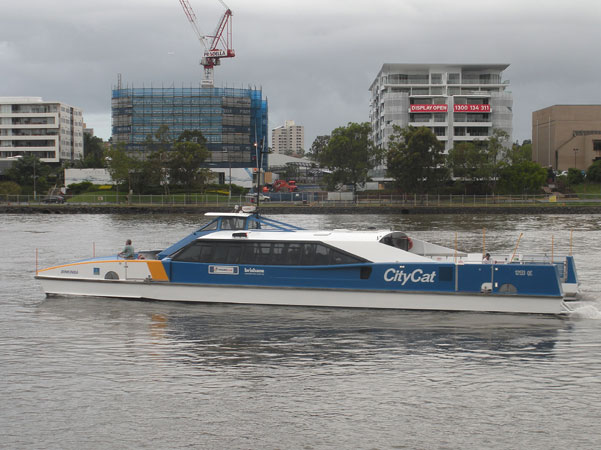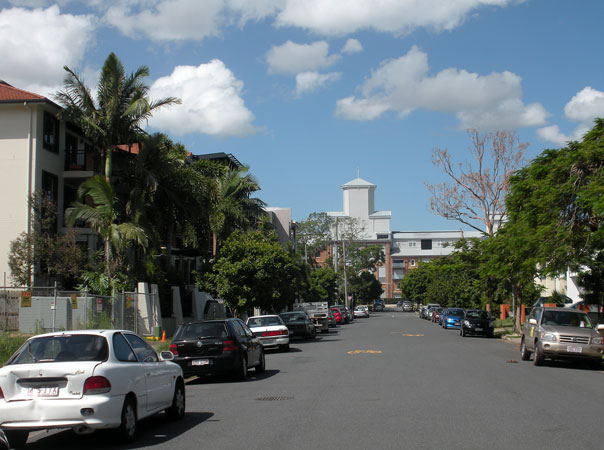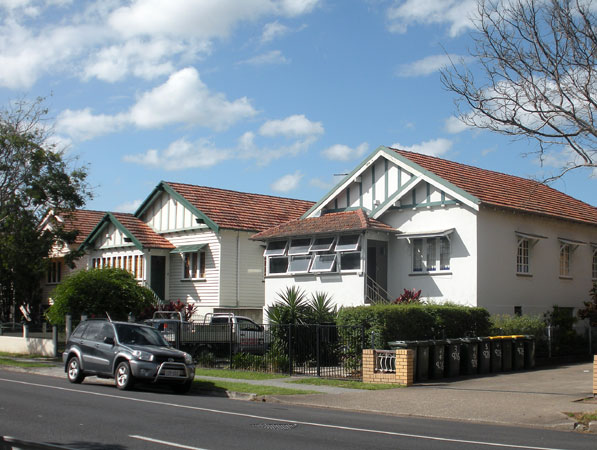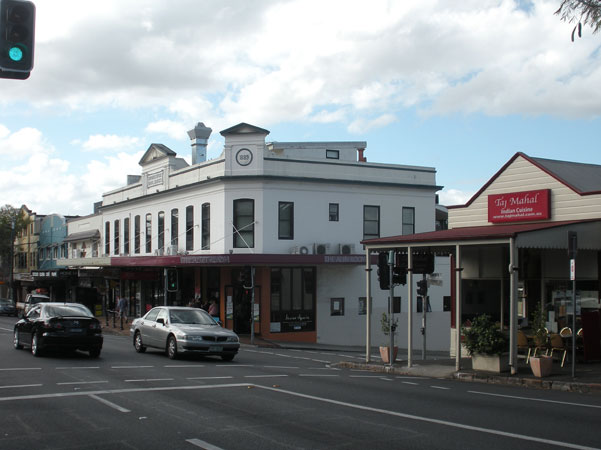 A bus ride back toward the CBD took us to Fortitude Valley, a closer in but more commercial suburb with a number of classic buildings. We found it an interesting place to visit and stop for a drink, but would prefer to live in New Farm.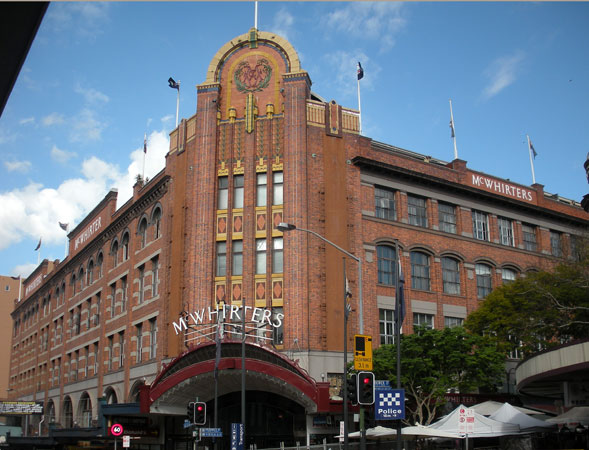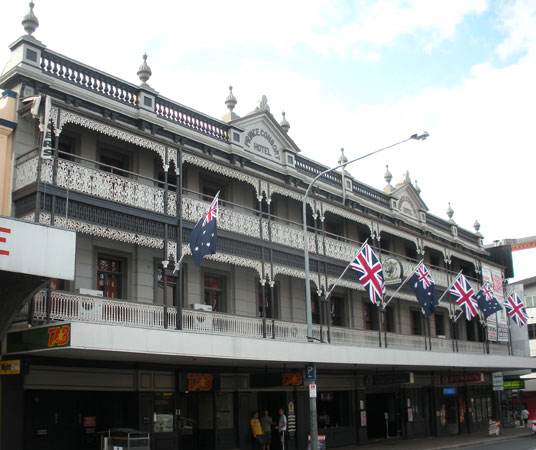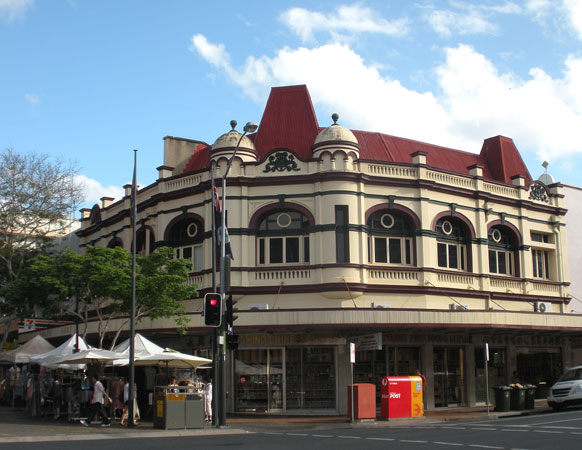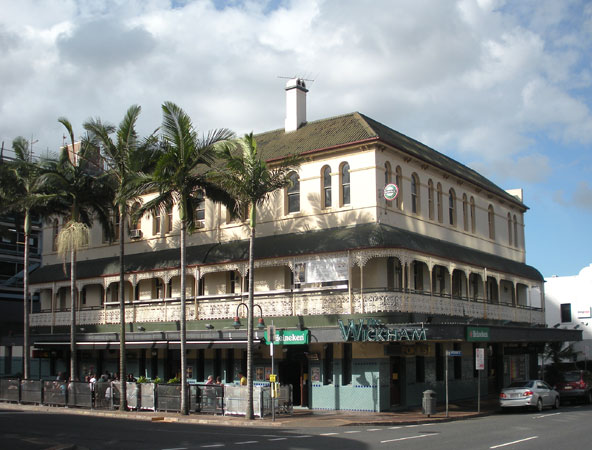 For us, a highlight of our brief visit to Brisbane was our walk in the verdant Botanic Garden, originally known as Queen's Park. Here, away from the noise of the traffic, was a peaceful place to wander among native trees of Australia, meet a bird or two, sip a coffee, and relax.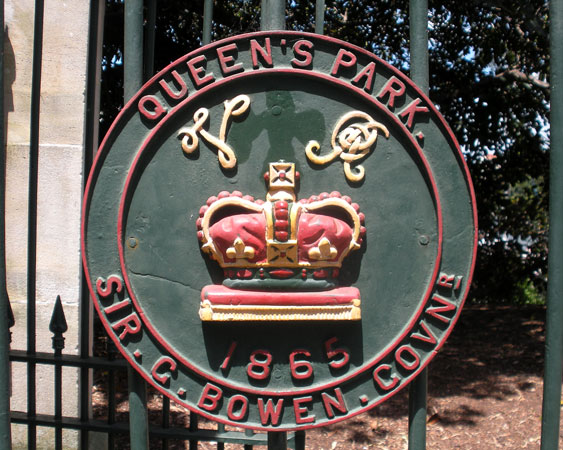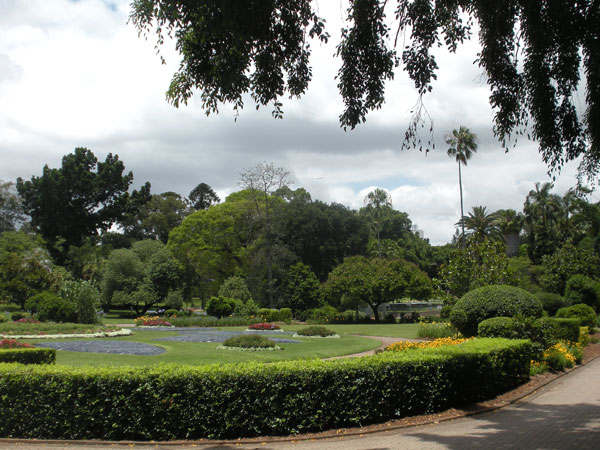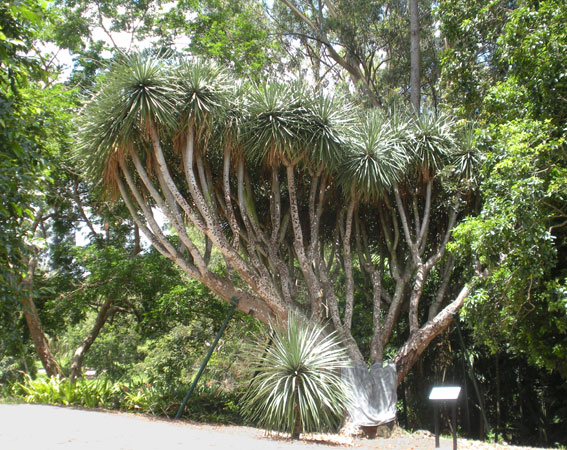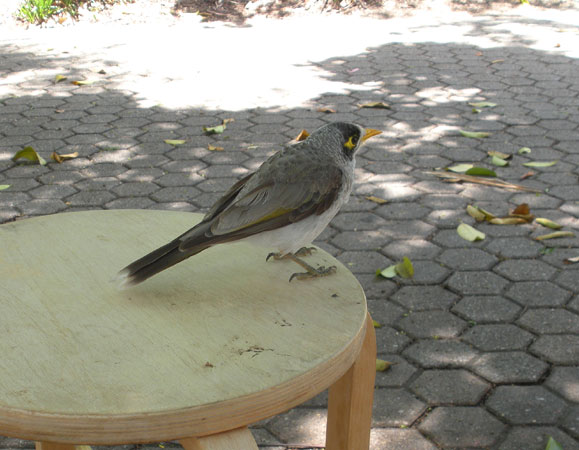 Nearby were the Old Government House and Parliament House, harking back to the early days of Brisbane's history.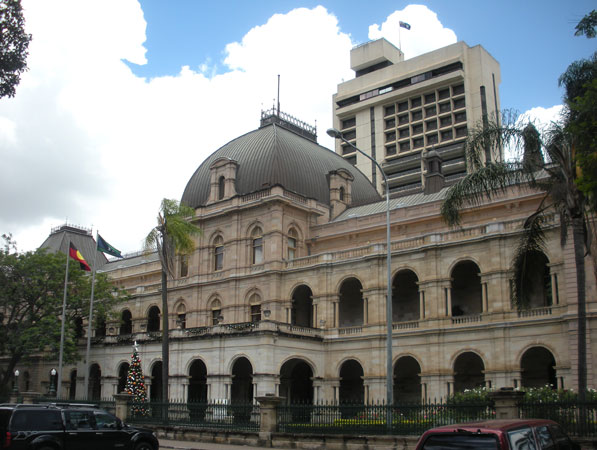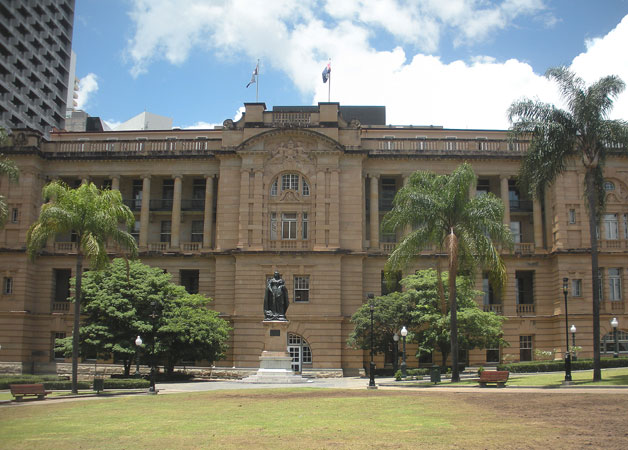 Having experienced a lovely bit of Australian hospitality, we returned to the airport rested and ready for our next adventure:
Cairns - Wet Tropical Rainforest and the Great Barrier Reef.
Epilogue: As events unfolded, we were so thankful that we visited Brisbane first. In December, not long after we left, heavy rains fell on inland Queensland, resulting in a torrent of water flowing towards Brisbane. In January, the wall of water reached the city and surged over the riverbanks, inundated portions of the CBD and thousands of homes, uprooted trees, weakened bridges and generally caused havoc and destruction and grief. We watched on TV, recognizing places where we had walked so peacefully not long before that were now underwater or simply washed away.
We send our sympathy to all those in Brisbane and the other places in Queensland that were affected.
Click here to return to our 'Winter 2010/11 - 'Down Under in Australia and New Zealand' page