Nimes
Nimes was our final destination, where another Roman arena and the Maison Carree (temple) provided more Roman Immersion. The population of Nimes was 50,000 in the Roman era and the importance of this city to the Empire was immense.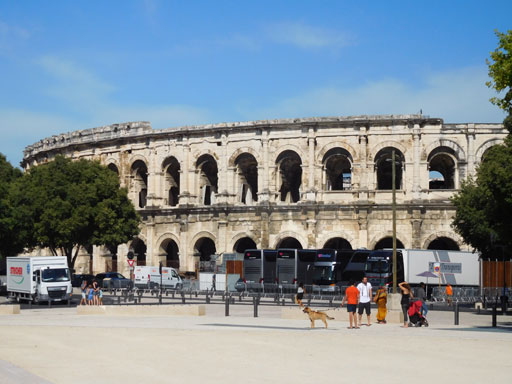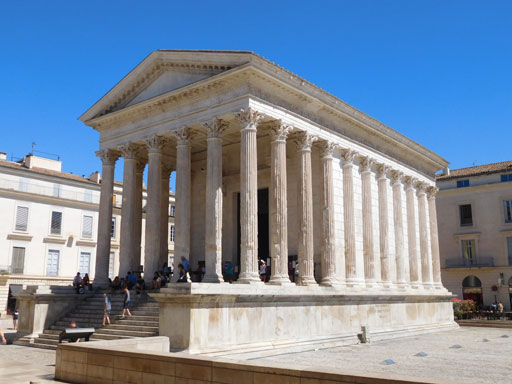 A bus ride took us to the Pont du Gard, one of those incredible Roman structures that were so solidly constructed that they survive today! This aqueduct enabled drinking water to flow across the River Gardon, on a trip from its mountain springs source to the Castellum (water distribution point) in Nimes, a journey of 50 kilometers!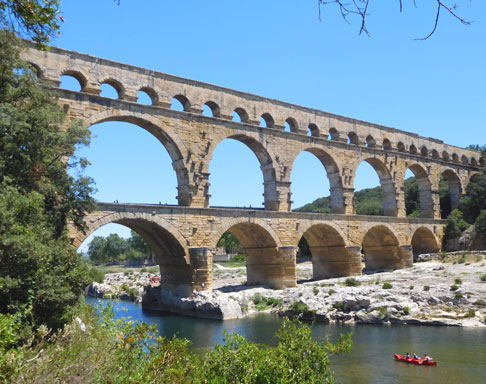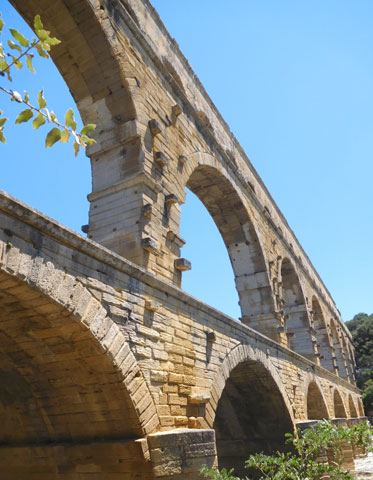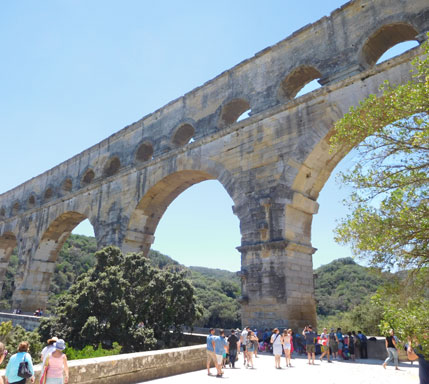 Time to Move On
After two months of travel, we were ready to perch for a while and reflect on what we had seen and learned. Brussels, one of our 'home towns', called us. We arranged to rent an apartment, purchased tickets on the TGV train, and headed north! We haven't written any new stories about Brussels as yet, but offer the story of our 2007 visit for your enjoyment.
Click here and scroll down to the stories about Brussels and Belgium.
Meanwhile, we'll monitor the news from the United States and continue to contemplate ways to be better citizens of both our country, but also the world! It's a big challenge but we have vowed to do what we can. We invite you to check back for more on our progress.
Click here to return to our 'Searching the World for People Friendly Cities' page