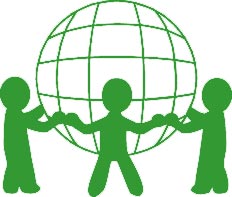 News Stories and Recent Travel Stories and Photo Albums
News Stories
Trump's Proposed Budget Is a Blow to Fighting Climate Change
Trump's 2018 Proposed Budget, recently released, includes cuts to the funding for all of the programs that would enable the US to take meaningful action and fulfill our commitments to the global community as agreed in the Paris Climate Agreement. The Environmental Protection Agency would take a 31% cut from its current budget, thereby eliminating over 3 thousand jobs. Click here to learn more.
Trump Election Creates Climate Uncertainty! - November 2016
President-elect Trump has made statements indicating he will withdraw the US from the Paris Agreement. While it is too soon to know what actions he will actually take, it seems clear that he will likely do all that he can to weaken or eliminate US participation in the Paris Agreement. We hope his impact on the Paris Agreement will be minimal.
Celebrate the Paris Climate Change Agreement Entry Into Force! - November 4, 2016
As of October 5, 2016, more than 72 countries, that together account for more than 55 per cent of global greenhouse gas emissions, have ratified the Paris Climate Change Agreement agreed on in December 2015.
Therefore, the agreement will enter into force on November 4, 2016. Everyone should celebrate !
Our More Recent Travel Stories and Photo Albums
Winter to Spring 2016 - 2017
Our Escape to Mexico Extends From Winter into Spring - December 2016 to April 2017
(Added on March 30, 2017)
Summer 2016
Back to Europe. First Stop Brussels (Updated with new UK stories on Dec 30, 2016) <~~~
- Discovering the Amsterdam School
- Poznan - Birthplace of a Nation
- Warsaw - A City With Its Own Identity
- Gdansk - Maritime History and the Birth of the Solidarity Movement
- Krakow's Renaissance Architecture, Nazi Oppression and Communist Planning
- Krakow, Poland (Flickr album)
- Newcastle Upon Tyne - So Much to Enjoy Here! (Added on Dec 1, 2016)
- Hadrian's Wall - the Roman Empire Stops Here (Added on Dec 1, 2016)
- Edinburgh - A City of Scottish Charm and Fascination (Added on Dec 30, 2016)
- Visit to Edinburgh Castle (Added on Dec 30, 2016)

Click here to display the complete list of Our Travel stories.

Return to the PioneerWest Homepage