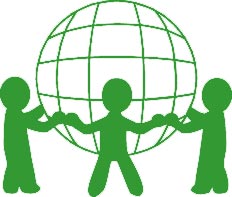 News Stories and Recent Travel Stories and Photo Albums
News Stories
Trump's Withdrawal from Paris Agreement is Another Blow to Fighting Climate Change - June 2017
By now it is crystal clear that Mr. Trump has little regard for the global agreements that maintain the order of the global community. So, we were not surprised or amazed when he announced the withdrawal of the U.S. from the Paris Climate agreement. Yet the concept that the United States will be able to take significant actions to reduce greenhouse gas emissions, in spite of the lack of support by the administration, gives us hope that we will still have an important role to play to protect the planet! Click here to learn more.
Trump's Proposed Budget Is a Blow to Fighting Climate Change - March 2017
Trump's 2018 Proposed Budget, recently released, includes cuts to the funding for all of the programs that would enable the US to take meaningful action and fulfill our commitments to the global community as agreed in the Paris Climate Agreement. The Environmental Protection Agency would take a 31% cut from its current budget, thereby eliminating over 3 thousand jobs.
Our More Recent Travel Stories and Photo Albums
Summer 2017
Return to Europe - Cherishing Nomad Life, Becoming Global Citizens and Engaged Americans (Updated August 4, 2017)
- Searching for Vincent Van Gogh (New on August 4, 2017)

Winter to Spring 2016 - 2017
Our Escape to Mexico Extends From Winter into Spring - December 2016 to April 2017
(Added on March 30, 2017)
Summer 2016
Back to Europe. First Stop Brussels
- Discovering the Amsterdam School
- Poznan - Birthplace of a Nation
- Warsaw - A City With Its Own Identity
- Gdansk - Maritime History and the Birth of the Solidarity Movement
- Krakow's Renaissance Architecture, Nazi Oppression and Communist Planning
- Krakow, Poland (Flickr album)
- Newcastle Upon Tyne - So Much to Enjoy Here!
- Hadrian's Wall - the Roman Empire Stops Here
- Edinburgh - A City of Scottish Charm and Fascination
- Visit to Edinburgh Castle

Click here to display the complete list of Our Travel stories.

Return to the PioneerWest Homepage