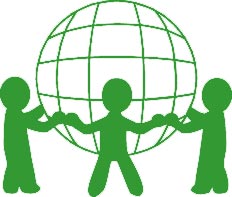 Favorites

Books
Just a few of the books that have inspired us in our work.
World on the Edge: How to Prevent Environmental and Economic Collapse, By Lester Brown, Earth Policy Institute, 2011
Green Metropolis - Why Living Smaller, Living Closer, and Driving Less Are the Keys to Sustainability, By David Owen, Riverhead Books (Penguin Group), 2009
Suburban Nation:The Rise of Sprawl and the Decline of the American Dream, By Andres Duany, Elizabeth Plater-Zyberk & Jeff Speck, North Point Press, 2001
The Price of Civilization: Reawakening American Virtue and Prosperity, By Jeffrey Sachs, Random House Publishing, 2012
Organizations
These organizations are doing essential work to protect and conserve the earth. Without advocates such as these to raise awareness and enlist action for the planet, human city dwellers would risk becoming disconnected from the natural world.
News Sources
Links to the websites of a few of the news sources that we read to stay up-to-date on the news and events going on around the world.
Click here to return to our Pioneerwest homepage.